Why Businesses Need Market Research Software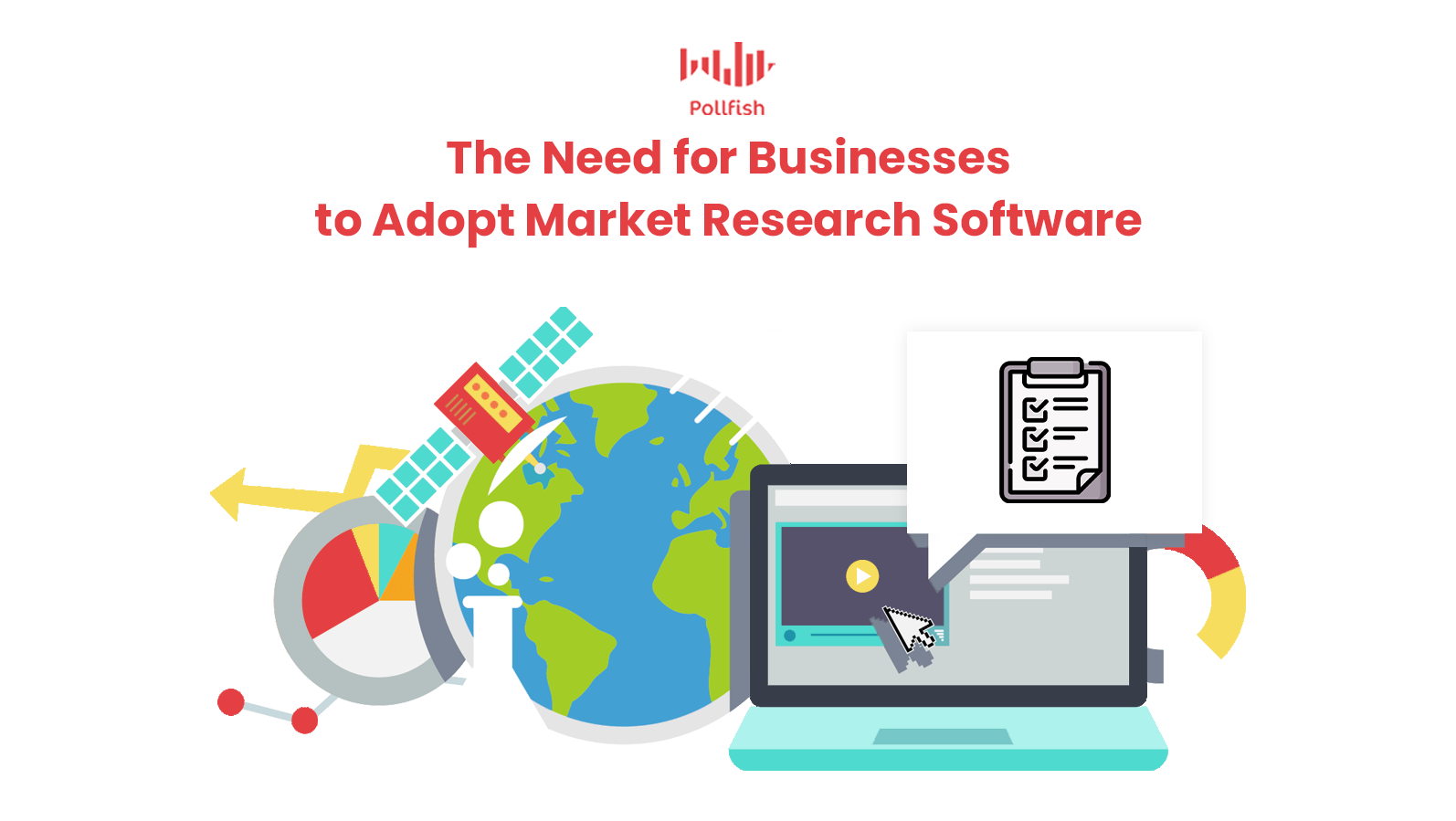 Businesses need to adapt to today's world of heavy SaaS reliance by implementing market research software, given that SaaS or cloud-based software systems offer numerous advantages. 
As such, more businesses have implemented SaaS due to its wellspring of benefits. As a matter of fact, 86% businesses said they expected most of their software needs to be fulfilled by SaaS after 2022.
This can largely be attributed to growth targeting, as the adoption of SaaS can grow a business by 20%. Given that companies make significant investments into their marketing efforts, which include market research, the market research function of a business would be at a critical loss without market research software.
This article delves into market research software, its importance, its various capabilities and what to look for precisely when eliciting such software.
Understanding Market Research Software
Market research software is a kind of software that collects data on any particular market that a business seeks to better understand, making it a form of primary research, as it allows researchers to extract original insights. 
SaaS products are the main type of software used by market researchers and businesses more broadly, as SaaS does not require building one's own IT infrastructure or installing the software. Rather, everything is available via a cloud-based system.
This kind of software executes market research by completing various tasks, which makes it an all-inclusive method for garnering information. The proper kind of software, that is, can offer a comprehensive research experience. 
Market research software typically provides the following capabilities:
Target specific respondents

Allows researchers to build surveys

Launches the surveys across the internet

Collates respondent demographics, psychographics and geolocation

Creates various data visualizations for practical analyses
The Need for Market Research Software
With so many investments funneled towards marketing, it is crucial for businesses to market to the correct people. In addition, aside from targeting various marketing efforts to a target market, you must understand your customer base to gain their interest and foster customer loyalty, the core of customer retention. 
Market research has thus become an integral part of long-term marketing and general business strategy. 
It is nearly impossible to fulfill a market research campaign without market research software. While secondary research has its advantages and necessities for any business, as there are several market research techniques, a campaign that lacks primary research is sorely lacking. 
Although secondary sources offer plenty of value, they rarely ever address all the curiosities and concerns particular to a business and its many campaigns. Additionally, many online sources often get "recycled" — that is, their date of publication may be updated to the present year or month, but the content remains unchanged, despite not being up to date.
Market research software is therefore an indispensable asset to the entire market research process. The data and insights derived from this software is primary, thus, no other business can lay claim to it, should the market researchers of a business decide to publish their findings. In this way, this kind of software boosts a business's content strategy and thought leadership.
Most importantly, market research software allows businesses to fully understand their customers: from their desires, to their aversions, to aspects of a business that can make or break their patronage. This is because there are numerous consumer surveys and formats to study a target market.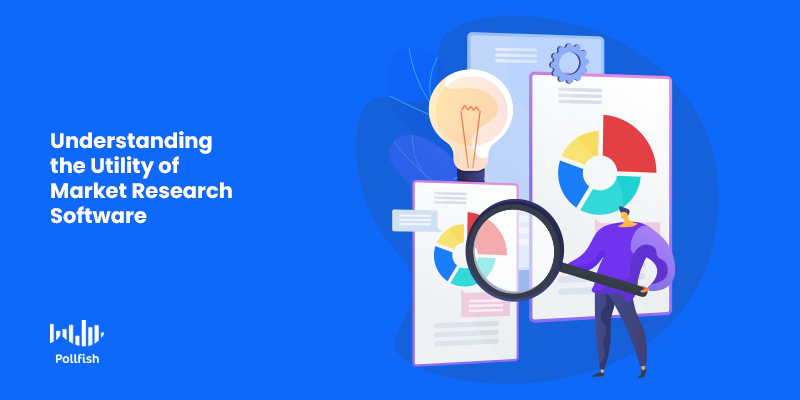 Researchers can also study a target market by breaking it down into smaller segments via market segmentation. This way, businesses have a more granular view of the makeup of their target market, which allows them to hyper-target segments more precisely. 
This is important given that not all members of a target market share the same characteristics and have monolithic behaviors.
Furthermore, market research software is critical for customer development, a process that gauges the viability of a product before it is launched. It also provides businesses with insights on how a current product has been received via a product satisfaction survey, for example.
All in all, market research software streamlines critical processes that would otherwise be impossible to complete manually. 
The Top Functionalities of Market Research Software
Market research software offers utility for various applications, from advertising to running market research for startups and many more, including the aforementioned use cases. The platform itself presents market researchers with various functionalities that facilitate the market research process. 
The following enumerates the most crucial functionalities of market research software:
The screening section

to reach only the relevant respondents

Composed of demographic, psychographic and geological categories

Comprising screening questions that allow researchers to further filter through qualified respondents.

Questionnaire

Creation

Allowing market researchers to form various question types

Advanced skip logic to route respondents to appropriate questions based on previous answers.

Customized questions with options for multimedia and other elements

Survey Deploymen

t

Access to a wide network of digital properties to distribute surveys

Careful placement of survey buttons and callouts to attract visitors' attention

Quality

Checks

Assurance that only the highest quality data is presented

Inaccurate answers, gibberish answers and the like to be disqualified

Random Device

Sampling

Extracts the sample via reaching digital users in their natural environments

Uses a system of randomization
The Best Kind of Market Research Software to Use
The best kind of market research to implement in your business is not to be decided subjectively. Rather, businesses must prioritize their market research needs when on the hunt for a reliable market research SaaS product. 
Then, they must consider the technical and logistical aspects of the survey they intend to use. This requires answering inquiries such as:
How many respondents will I need to survey per each survey launched?

If you are looking to survey thousands at a time, your software should be able to support this quantity.

How granular is the targeting set up to be?

Those who wish to incorporate

multiple audiences

per survey (works as if running multiple surveys), screen respondents based on questions along with eligible requirements, ought to choose a survey software that can fulfill these needs.

How easy is the platform to use?

No matter how technologically advanced a market research team is, it is never efficient to deal with long onboarding periods and a complex system.

As such, this kind of software should be as user-friendly and friction-free as possible.

How long will it take to complete the survey?

A powerful tool would reach all your quota requirements within a reasonable amount of time, with most completion times occurring within a few days or less.

A useful tool will also grant researchers a timeframe with which they can understand when their surveys will finish obtaining the preset amount of respondents. 

How accurate will the results be?

The most valuable system will provide quality checks, so that nefarious actors (those taking too long on a survey, those using a VPN) will be disqualified.

Those who provide gibberish answers, flatline their answers or fail to prove their paying attention (via trap answers, for example) will be disqualified.

Can respondents be tracked?

If you require tracking respondents, opt for a random device engagement (RDE) platform, which tracks respondents via respondent ID and advertising ID.

RDE is not only random and engages users in their natural environments, but it also allows researchers to see which devices respondents use when taking surveys.

  How will market researchers be able to analyze the data?

The best tool will provide various visualizations, such as charts, graphs and spreadsheet experts to study the data as the researchers prefer.

Software that allows

SaaS integrations

empowers the data analysis experience by according researchers with different services and interfaces.
Aside from the advice presented with these questions, the software that comprises the best option for market researchers is the kind that offers an augmented version of the functionalities of the prior section. 
In addition, businesses and market researchers should be most concerned with the quality of the data their software extracts. While many market research software providers outsource their support teams or filter out poor responses after a survey is run, the best kind of software will create built-in quality checks.
This is possible thanks to artificial intelligence software, particularly when it applies machine learning. Machine learning is not specifically programmed to perform critical tasks, instead, it carries them out by learning how to do so, much as a human would.
When a market research software applies machine learning to quality checks, the results of a survey become above par and require no manual checking to weed out fraudulent answers and other poor data. 
Creating Meaningful Market Research Campaigns
Businesses of all sizes can forge meaningful market research campaigns when they put the proper market research software in place. This kind of survey should be adept at addressing all the challenges of market research.
Online survey platforms that provide regular product updates and churn out new features continuously are best equipped at handling the challenges and changes in market research.
This kind of software should procure data seamlessly and quickly, so that the market researchers' main concern will be to analyze their data after it has been collected. 
They should never have to worry about the quality of the data they receive from the platform. As such, it is crucial to opt for a market research software that offers agile data, RDE sampling and machine learning for quality filtering of answers before a survey completes. The Pollfish platform offers all three.
---
Do you want to distribute your survey? Pollfish offers you access to millions of targeted consumers to get survey responses from $0.95 per complete. Launch your survey today.
Get started