Americans Divided Over a Coronavirus Vaccine: Over 50% of Survey Respondents Say Employees Shouldn't Get Vaccinated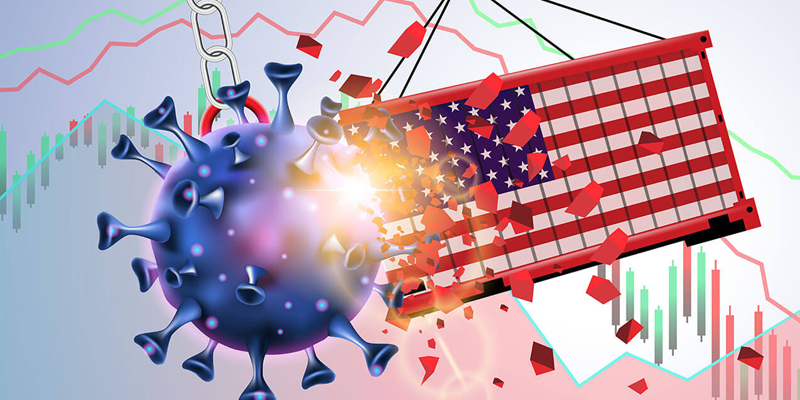 Developments on a vaccine for the novel coronavirus (Covid-19) have been in the works worldwide, even before the current pandemic had first hit China this January. In the US, vaccine testing has been making the rounds for months, as a fourth large-scale vaccine trial has recently entered phase 3.
With all the developments surrounding a Covid-19 vaccine, Americans have been on the edge about its implications. These include its legality, efficacy and effect on many aspects of daily life. Consequently, we at Pollfish conducted a survey on the coronavirus vaccine in an effort to unearth how Americans truly feel about it, chiefly in regards to its probable mandate by the US government.
As such, the survey delves into the various issues the vaccine can present, and our findings represent the thoughts of Americans of various age groups, education levels, employment types and other demographic categories. You can access the full survey here. Let's dive in.
Scarce Confidence in a Vaccine to Soon be FDA-Approved
First things first. We wanted to discover if Americans believed a Covid-19 vaccine would soon come to fruition — legally and with FDA approval.
23.82% of respondents were unconfident that an FDA-approved vaccine would arrive in the coming months, which span the remainder of 2020.
With almost a quarter of Americans skeptical of a coronavirus vaccine to be approved in the first place, it is objective to conclude that Americans believe that the current pandemic state will carry on in some part for the rest of the year. This means lockdowns, partial lockdowns and oscillation of new cases.
This statistic also points to a lack of confidence in a new vaccine. This is rather unsurprising, given that past vaccines for the coronavirus have failed phase 3.

Over 50% of Respondents say that employers should not require their employees to be vaccinated against Covid-19.

Specifically, 50.05% of our respondents were against an employee mandate to get inoculated with the vaccine. This amount represents the largest percentage out of all the other questions, meaning this notion has the greatest support. The slightly past half agreement on the issue (which is considerate) comes into opposition with another study run by Glassdoor.
The Glassdoor study found that almost 75% of remote workers want to return to their office or physical place of work. It is not surprising that the majority of respondents sought to end homebound work, as the pandemic has caused what is known as stir-craziness in the US.
However, this sentiment clearly has not changed the rather negative attitude towards mandatory vaccines. It largely points to the fact that employees don't want to feel as though they're under the heel of their employers, at least not to the extent of their medical involvements.
Despite the unwillingness to get vaccinated under an employer mandate, roughly half of the responders were in favor of one. For instance, the 7.01% that responded with "other" elaborated that it all depends on a number of factors, such as the nature and field of work, whether the employees have underlying issues and other considerations. These respondents, along with the 42.94% that agreed with the employer-required vaccine, show that a large chunk of the population still supports employee vaccination, even if it comes with a mandate.
Almost a quarter of respondents feel extremely uncomfortable about getting a government-mandated vaccination
Following the uneasiness of an employer-mandated vaccination, a hefty 24.92% of respondents reported feeling extremely uncomfortable with a government-mandated vaccine. This kind of attitude is much in line with the growing mistrust of vaccines in the US. This particular statistic shows that having the government decree the vaccination of its citizens only exacerbates this mistrust.

Alternatively, when you consider all the answers on the comfortable side against all of those on the uncomfortable side, a different narrative arises. That is because the sum of all the comfortable answers is 46.43%, while all the uncomfortable answers add up to 45.64%. This elucidates that although the respondents are largely divided on this issue, roughly more than half still feel some relative ease towards getting a vaccine demanded by the government.
Can the Coronavirus Vaccine Fix the US Economy?
There are two ways we approached this topic. First, we asked respondents whether a Covid-19 vaccine would empower them to make more purchases. A significant 36.6% of responders said a vaccine won't change their purchasing habits. However, retailers can rejoice in that 16.2% answered with "absolutely," signaling a promising bump to the economy.

Next, we asked responders a more encompassing question about the economy — whether a coronavirus vaccine will repair it. The responses to this prompt were much more positive, with almost 22% reporting "moderately likely" and almost 18% answering with "extremely likely." The sum of all the likely votes is at a whopping 59.5%, whereas those of all the unlikely votes is 22.5%.
Clearly, Americans are hopeful in the state of the economy when a successful vaccine comes along. Some have even openly expressed that they will buy more because of it. These are the markers of the more positive associations of a coronavirus vaccine.

Life Won't Go Back to Normality… at Least Not Fully
The final question we posed to our respondents was one of a general outlook of the future, that is, if life will resume its normality after a Covid-19 vaccine becomes available. Over a quarter (25.5%) of responders believe that while life will begin returning to a kind of "normal", certain things have been changed forever.

There is some truth to this already in existence. Working from home has been the dominant work model for non-essential workers, especially those of the white-collar kind. Given its pervasiveness for some six months, several large companies have already aired their plans to allow employees to work from home even after the pandemic ends, i.e. permanently. For example, these include brands such as Facebook, Twitter, Shopify and Slack.
Additionally, e-commerce has consistently been on the rise. Because of Covid-19, the shift towards e-commerce has been accelerated by 5 years. That is going to take time to undo, if it will be undone at all, with many consumers spending a great deal of time online. What is certain, is that the world has abruptly changed and will continue to in many respects, even as life "returns to normal." Brands and researchers alike should thus stay in the know of how their target market is thinking. Carrying out surveys will help you do just that.
---
Do you want to distribute your survey? Pollfish offers you access to millions of targeted consumers to get survey responses from $0.95 per complete. Launch your survey today.
Get started