All About Panel Surveys: Using this Method for Market Research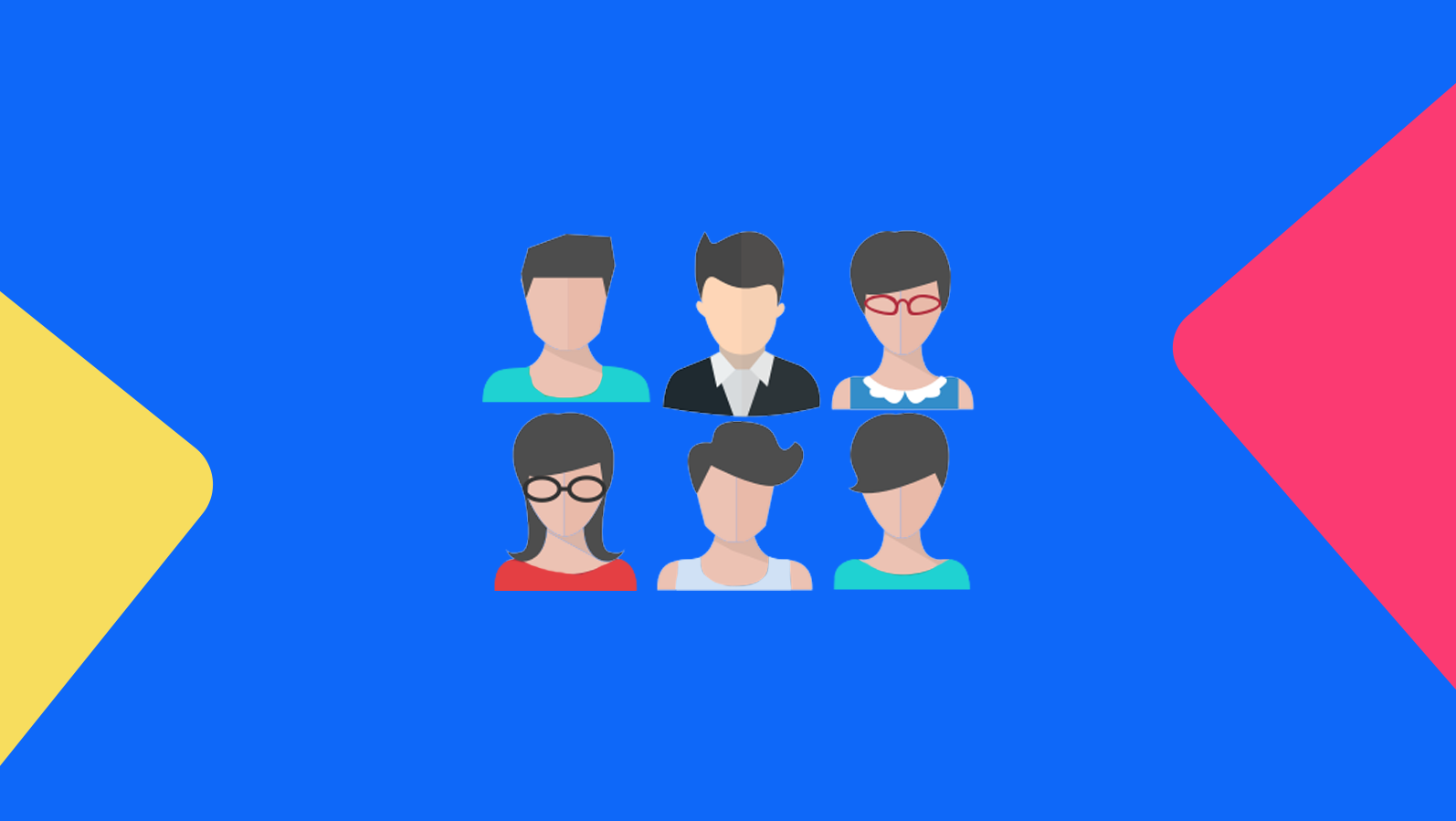 Panel surveys (not to be confused with survey panels) are used in survey research as part of longitudinal studies. The purpose of this kind of study is to reap continual observations on different variables on the same sample pool over a period of time. 
The variables include consumer feelings, attitudes and opinions regarding a number of matters. As such, the surveys are conducted across the same sample pool, i.e., the survey panel.
This way, the opinions of the same panelists can be monitored, as opposed to bringing in new respondents (even if they are part of the same target market). Panel surveys are conducted in waves (sequences of surveys) to measure changes in consumer thoughts and behaviors. 
There are many key aspects of panel surveys; this article will cover all of them to help you decide on whether your business needs to use the panel survey method.
How Panel Surveys are Conducted
First off, panel surveys are but one type of longitudinal studies, which also include retrospective studies and record linkages.
As their name indicates, panel surveys use surveying as the data collection method. This data is mainly collected through the aforementioned survey panels, a method in which a pre-recruited pool of respondents agreed to take part in your survey.
However, panel surveys can also be collected through other online survey methods, mainly DIY survey platforms. These allow you to target a specific set of respondents, but unlike survey panels, they are not conducted among the same exact group of individuals. (More on this below).
Since panel surveys are longitudinal, this sampling pool stays the same and is used for repeated studies and observations.
Panel surveys are part of panel research and can take the form of either qualitative or quantitative studies for measuring consumer behavior. 
The Pros of Panel Surveys
It's worth considering several of the advantages that panel surveys carry when considering this surveying method. You ought to then weigh them against the disadvantages to determine if this is the correct survey route for your market research needs.
Easy Collection of the Sampling Pool: Whether you intend to use an online survey platform or a survey panel, panel surveys make it easy to use a qualified sampling pool. That is because there is no need to look for respondents on an individual basis; instead, you either opt for recruited participants, or the online survey platform you use prescreens respondents for qualification.


Longitudinal Benefits:

As it follows the longitudinal survey method, panel surveys allow you to truly access the psyche of your target market. This is because consumers and the general public can change their minds — some more regularly than others. By conducting this survey research, you can stay up to date with any and all changes in attitude, thoughts and behaviors your target market undergoes.

Speed to Insights:

Online survey tools allow you to quickly garner all the respondents that match your screening requirements and demographics selections. A survey panel entails that respondents have already opted into the survey. In any case, getting results will be quick.

Optimized Design:

Whether you use an online survey panel or organic random sampling via a survey platform, each allows you to create customized questionnaires. The degree of this will change from one survey platform to the next, but the convenience of optimizing your survey to your favor is still present.

Affordability:

Panel surveys are relatively affordable. With online survey panels, you should be wise about how you incentivize your panel — this can be done by paying the panelists small amounts per each survey they take, or a larger sum for a set amount of surveys. A decent online survey tool should include several payment plans, with at least one perfect for your budget. 
The Cons of Panel Surveys
While an invaluable form of primary research, panel surveys are not without setbacks. Here are a few of the disadvantages these surveys harbor. Some may appear minor, while others are more considerable.
Panel Fatigue:

Predominantly found in survey panels, this occurrence refers to the reduction of interest among the panelist(s) when they take part in too many survey waves. This breeds full-fledged boredom and exhaustion, leading to a decline in the quality of data. In this case, panelists may take part in flat-lining or other inaccurate answer tactics. There are

5 types of survey respondents

like these to look out for.

Limited Internet Traffic: A problem principally found in online survey tools, as they are under the heel of the publisher sites and apps that deploy the surveys. There may not be enough qualifying respondents in one site or app, depending on who visits it during survey distribution.

Survey Attrition:

Piggybacking off of panel fatigue as the most severe case of it,

survey attrition

alludes to the dropping out of a panel. Panelists may experience a negative UX with the panel, thereby attriting at any wave of the study. These respondents are especially difficult to replace in survey panels, as they've already provided some crucial data, so there will be a void when it comes to conducting further surveys based on their responses. Some panelists do not drop out permanently, as they may return to the panel at some later time. With online surveys, this is relatively non-existent, as new responders are screened in each survey wave.

Inclination towards Bias: Particular to survey panels, this occurs when panel respondents have taken too many surveys, thus becoming programmed to the way your surveys are set up. As such, they become less like genuine research subjects and more like trained survey-taking professionals. They may not put forth too much effort or thought into further survey waves because of this; rather they will clamber to get out of a survey as soon as possible.

Respondent Identity Fraud:

Especially common in online survey tools where you cannot validate the identity of your sampling pool, this can lead to respondent fraud. Respondents may lie about their age, employment and any other type of demographic identifier. Your data will suffer as a result. Survey panels may be immune to this if you choose your panel via face-to-face interviews, or if you know any member of the panel.
Panel Surveys: Uses and Applications
Panel surveys have various applications that you can put to use for your brand. Whether you're looking to innovate an existing product, develop a new one, understand how your target market responds to current affairs, how they respond to certain communications or virtually anything else you need data for, panel surveys are useful ind=struments to leverage. 
Here are several specific uses and applications for these kinds of surveys.
Detect

common customer behaviors

in relation to purchasing, clicking on an ad, or interacting with your brand in any other way (digital or physical).

Analyze the costs of a product, service or subscription.

Predict sales for particular campaigns and seasons.


Understand how to use current affairs in brand messaging (including the knowledge of which subjects and rhetoric may be too sensitive for your target market).

Monitor trends in how customers buy from brands.

Find how recent and distant events have affected the attitude and opinions of your target market.

Segmenting your target market. 
Marrying Survey Panels and Organic Sampling 
Closing off, it is crucial to reiterate that one of the key differentiators of panel surveys is their ability to incorporate two different types of survey respondent collection methods: survey panels and organic sampling (in online survey tools).
These fall into diametric opposition with one another, as the former involves recruiting willing survey respondents (the panel), while the latter uses organic sampling, in which respondents opt into a survey in real-time when they discover it in a website or app.
Although survey panels are the chief method to conduct panel surveys, due to the repeated nature of observation, both of these survey methods have the ability to sustain the longitudinal study method of panel surveys. 
Survey panels are the primary collection method of responses, as panel surveys and other longitudinal studies involve studying the same group of respondents. 
Survey panels do just that. However, survey tools that use organic sampling, can also study the same group based on their demographics and conditioned screening questions. The only difference is that the responders in organic sampling won't be the exact same people, but rather those who fit the categories.
Either way these two methods can both be applied or even used hand in hand. We suggest using a robust online software tool that provides a wide range of features to optimize your survey research. 
Frequently asked questions
What is a panel survey?
A panel survey is a type of longitudinal study that follows the behavior of a predetermined group of people over a period of time. In a panel survey, data is gathered through a series of surveys conducted at set intervals.
What is a longitudinal study?
A longitudinal study is a form of research that makes observations and gathers data over a period of time, rather than at one single point in time.
What variables are examined in a panel survey?
Panel surveys tend to track feelings, attitudes, and opinions to understand how they change over time or in response to certain stimuli.
What are some of the benefits of using an online survey panel?
Online survey panels are cost-effective, can be distributed quickly, allow for easy data compilation to discover insights and offer an optimized design to improve response rate.
What is panel fatigue?
Panel fatigue is a phenomenon that occurs when a survey panelist participates in too many surveys and then becomes tired or bored with the survey process. This can lead to inaccuracies in survey data.
---
Do you want to distribute your survey? Pollfish offers you access to millions of targeted consumers to get survey responses from $0.95 per complete. Launch your survey today.
Get started