How to Conduct Ecommerce Market Research Like a Pro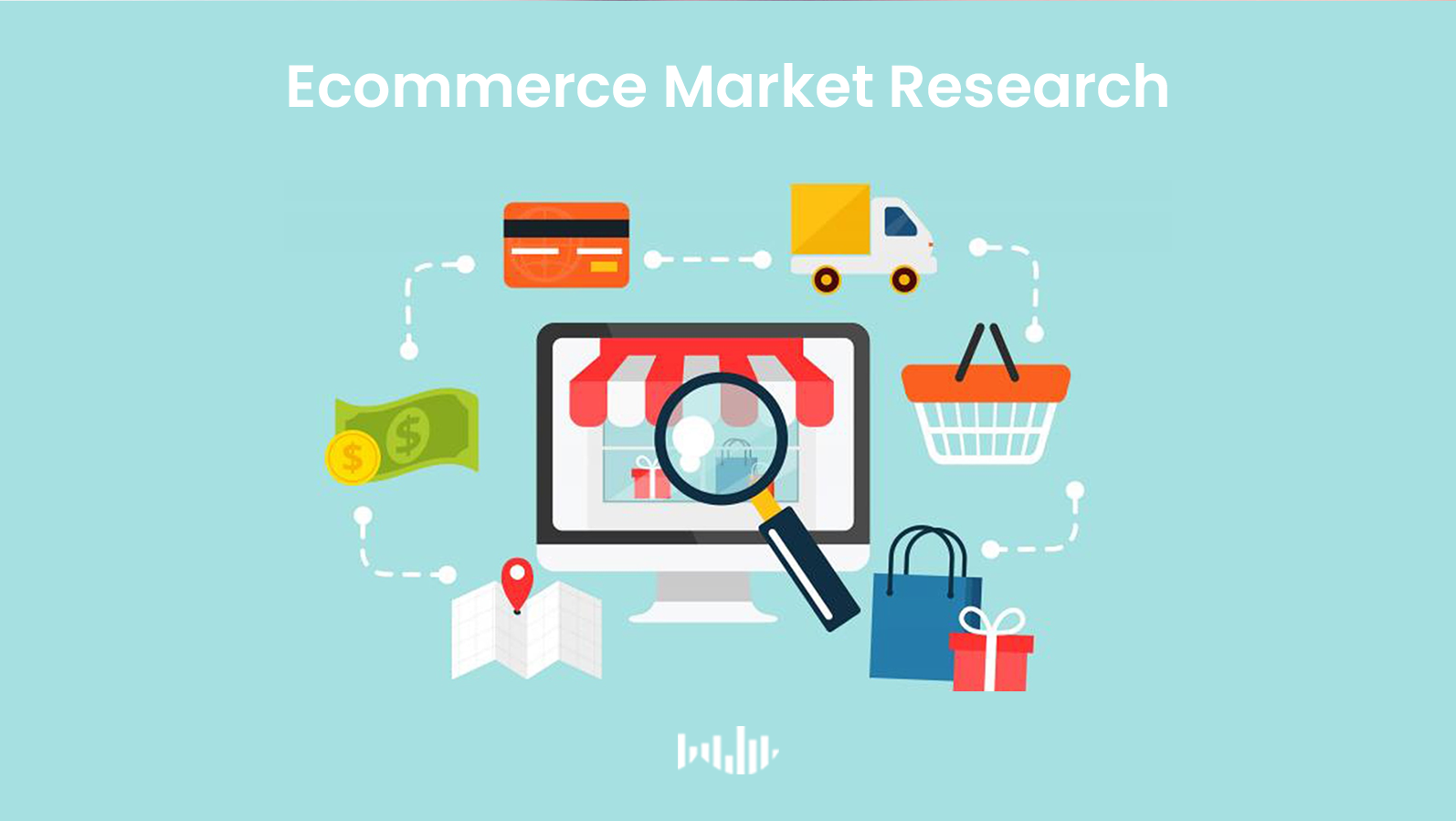 Whether you're setting up an ecommerce business from scratch or planning to launch a new line of products in your online store, market research is a crucial starting point.
In this article, we review key ecommerce market research methods that will help you build an in-depth understanding of your target audience and secure success in the competitive world of online shopping.
Discover Key Industry Players and Trends
When you've got what seems like a winning idea for an ecommerce business, it's important to test the viability of the idea by reviewing the market landscape in your vertical or niche. 
Your first step should be to use secondary market research methods to check there's a need your business can fulfill. Accessing public databases, journals, and industry reports will help you understand more about the current state of the market you hope to enter. You'll also want to research your main competitors and collect data you can analyze to determine what makes them so successful.
Another option is to examine the market trends surrounding your business idea, either manually or using a tool such as Google Trends. By uncovering changes in search demand for relevant keywords, you'll be able to see whether your niche is a passing fad or a steadily rising trend. 
So, let's say you want to start a business selling artisan chocolate online – you might find that "organic chocolate" and "ethical chocolate" are trending up in your market. Not only is this a good sign that your carefully crafted treats have a future online, but you can also use that data to adjust your business proposition and focus on its sustainable credentials.
Conduct Keyword Research to Get the Full Picture
Keyword research is a good place to begin getting a basic understanding of your audience. Although later, you'll want to move on to explore your target market and ideal customer in more depth, possibly using an online survey. 
Well-known and widely-used keyword planner tools include the Google Keyword Planner, SEMrush and a slew of others. Another simple method for keyword research is to run a query on a search engine like Google, then peruse the SERP (search engine results page).
For example, let's say you sell artisan chocolates; a relevant term would be "artisan chocolate." When you run the query, scroll to the bottom of the SERP and take a look at the list of related keywords that consumers have searched. This in itself will help you generate new keyword ideas.
For our "artisan chocolate" keyword we might find: "artisan chocolate gift box", "artisan chocolate near me" and the names of some well-known artisan chocolatiers. The artisan chocolatiers you find are important in this example, as they represent the other purveyors of this product in the market. As such, it allows you to understand your competitors. 
You can also use these to begin developing a very broad outline of your target audience. 
For example, "artisan chocolate near me" may suggest that consumers are looking for a local shop to find luxury chocolates. What are some ways you could create that local feel despite being a pure player (an ecommerce- only business). 
Establish Your Ideal Customer Profile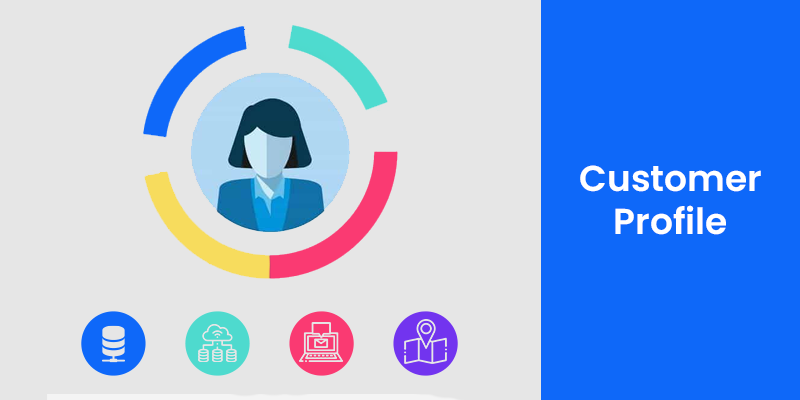 Once you've carried out your secondary research and you're confident there's a market for your ecommerce products, you can move on to develop a detailed profile of your ideal customer. This stage is focused on primary market research methods, such as research panels, focus groups, interviews, and online surveys. But which method should you choose for ecommerce market research?
Research panels have become significantly more time and cost-effective since you can conduct them online. However, they still have their share of setbacks. Using the same panelists' time and again can result in "panel fatigue", where participants become bored and don't put the same care into their answers. In addition, professional panelists – attracted by the financial incentives – can try to provide the "right" answers so they'll be asked to participate again, a recipe for skewed results.
Online surveys, on the other hand, can provide much more authentic, reliable insights into your target audience. Pollfish uses an innovative organic sampling method, where in-app surveys collect data from respondents in their natural environment. Participants opt in to take the surveys and are rewarded by bonus points or privileges within the app itself.
With "m-commerce" ( mobile device shopping) predicted to reach 45% of the U.S. ecommerce market by the end of 2020, market research focused on active app users has a major advantage for ecommerce businesses. You can find out more about your audience in the very environment where they may be ordering your goods, for example. This can be done by A/B testing mobile content and interfaces, along with choosing a survey platform that is distributed across publisher apps.
Review and Monitor Social Media Conversations
Social media listening is another important part of ecommerce market research, and it can combine secondary and primary research techniques. Using social media, you can "visit" the places where your potential customers are meeting online and discover more about their wants, needs, and pain points.
An automated social listening tool will allow you to gather quantitative data on key trends and topics related to your business idea from the major social media platforms. However, it's also worth manually reviewing groups, pages, and threads involving your target audience to gain qualitative insights. One advantage of this is that you can learn the "language" of your audience and then reflect this in your messaging.
To return to our artisan chocolate example, you might review groups related to chocolate enthusiasts, home-bakers, or sustainable living. You could then record common concerns you find there and run a survey to identify what would entice your audience the most when buying chocolate online.
Before you let these insights direct your go-to-market strategy, you can test them for their broader applicability. For instance, Pollfish allows you to design surveys with different types of questions, so you could take the following statements…
"I know where the chocolate is made."

"The cocoa is Fair Trade and organic."

"The chocolates are hand-made in small batches."

"The chocolate includes the highest quality ingredients."
…and ask respondents to rank them in order of importance, select one or more answers, or select "Other" and type their own statement.
Run Analytics on Your Ecommerce Site
Now that you've completed your first stage of market research, determined that there is a market for your business idea, gained insight into your target audience – and now your ecommerce site is up-and-running. Time to sit back, relax, and watch the profits come in? Not yet. This is a crucial moment to continue your market research, augmented by the real data on sales, site traffic, product feedback, and more that should now be flooding in.
You should have analytics tools (e.g. Google Analytics) set up on your ecommerce site so that you can build up a thorough picture of how site visitors and customers are behaving. You can then analyze this data in order to keep improving your business. 
For example, if you recognize a high level of cart abandonment, perhaps you need to optimize your checkout flow and reduce the number of steps. Or you might notice a pattern in reviews where the customer complains they weren't expecting their chocolates to contain alcohol; that points to the need for greater clarity in your product descriptions.
An ongoing cycle of research, testing, and action will make your ecommerce site an effective base for your business and ensure it's a pleasant shopping experience for your customers.
Beating the Giants of Ecommerce With Deep Research
Ecommerce is a landscape dominated by giants (we all know who we're talking about), but that doesn't mean you're going to get stepped on. Once you have the expertise in your niche, you can provide intrigue around your product and thus, high demand for it. So find your target audience, convince them of your unique value, and they'll keep coming back for more.

Frequently asked questions
What is ecommerce market research?
Ecommerce market research is the process of collecting information about the target customers and markets of an ecommerce business or the ecommerce sector in general.
How can secondary research help improve an ecommerce business?
Secondary market research can help a business understand the current state of the market help the business understand whether or not they can compete. This information can also help the business understand what makes other ecommerce businesses successful in similar verticals.
How can keyword research help guide ecommerce market research?
Keyword research can give an ecommerce business a better idea of the demand for their products or service. A higher search volume is likely to indicate an increased demand for a particular product or service.
What is a customer profile?
Customer profiles are detailed descriptions of the various market segments that may purchase a company's products or services. Customer profiles are created using information from primary research, such as surveys, research panels, focus groups, and interviews.
How can website analytics help improve an ecommerce business?
Monitoring a website using an analytics tool such as Google Analytics, can help a business understand how users behave as they move through a website. By identifying and fixing potential problems, the company can continually improve their ecommerce business.
---
Do you want to distribute your survey? Pollfish offers you access to millions of targeted consumers to get survey responses from $0.95 per complete. Launch your survey today.
Get started