How to Conduct Grocery Market Research Like a Pro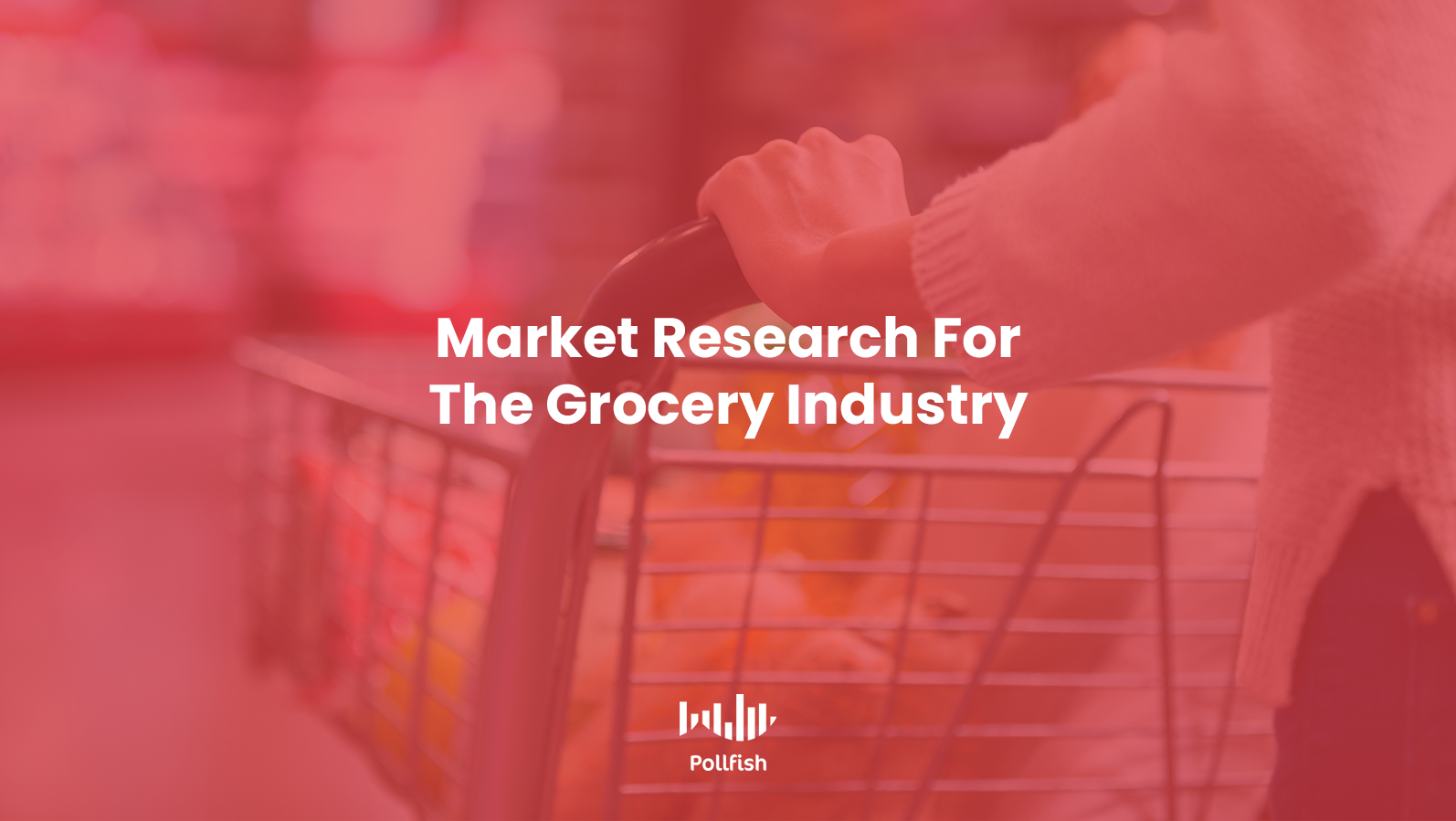 Whether you own a grocery chain or a small supermarket, grocery market research is a powerful practice when it comes to understanding your target market, improving your offerings, and investigating this industry at large. 
In recent years, the grocery industry has undergone unprecedented change due to the advent of online shopping and the emergence of mega-retailers, like Amazon and Target Business owners who wish to succeed must stay abreast of changes; market research is the most data-driven and accurate way to do so. 
This article will teach you how to conduct grocery market research like a pro so you can stay competitive and meet your customers' evolving needs. 
The Purpose of Grocery Market Research
Market research describes the process of collecting, analyzing, and interpreting data in order to better understand a certain market. Grocery market research is a fundamental tool in:
Identifying and catering to specific customer segments via market segmentation Consumer behaviors during their digital  experiences

Competitive analysis of your sector

Current trends and growth opportunities

The success of

marketing campaigns

and how they can be improved

The demand for new products, services, and experiences 

Desired distribution methods

Geographical demand for your services (allowing you to venture into other geographical regions if the demand is high enough)
A successful market research project will help you make better decisions about how to improve or grow your business. There is an inherent risk in starting or making changes to your grocery business, but market research can provide assurance about the changes you need to make. 
The Makeup of Grocery Market Research 
Market research involves two data types: primary and secondary research. Primary research is highly-specific information that has not yet been collected, and thus has to be collected and analyzed by the business owner. Some examples of primary research are:
Survey research

(online or by mail)

Focus groups

Interviews (phone or in-person)

Observation studies

User testing (more relevant for online grocers)
Secondary research involves the gathering and analysis of existing, publicly-available data. This includes free and paid-for resources. Secondary sources of information include:
Market research reports

Case studies and white papers

Government statistic sites

Industry reports

Research companies 

Search trend sites (

Google Trends

) and SEO platforms
Once both information sets have been gathered, you will need to spend time organizing and analyzing the data in order to make conclusions that are relevant to your business. 
How to Perform Grocery Market Research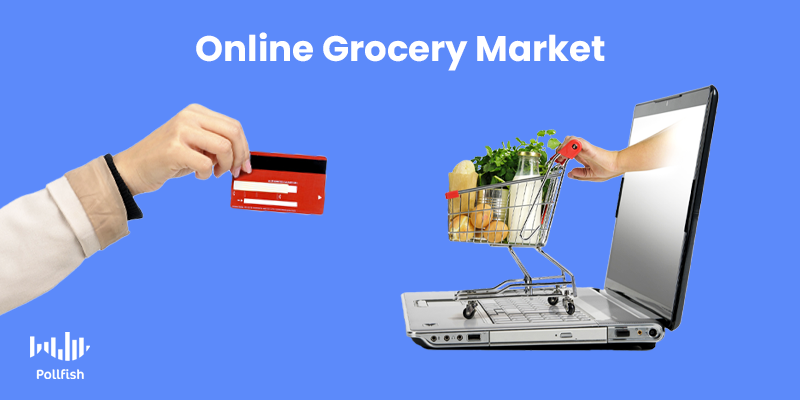 Like other types of market research, there is a certain process you can expect to follow while undertaking grocery market research. However, there are some considerations that are unique to the grocery industry. By understanding these unique aspects, you will be better poised to collect the right type of primary and secondary research.
Your general approach to grocery market research should cover the following:
Identify your target market

. Understand who your potential customers are. If you have a brick-and-mortar store, you will need to consider the demographics, needs, preferences, and aversions of those in the surrounding area to understand spending patterns and their unique needs. Online stores will need to take a broader look at consumer behavior to identify their target market. Survey research, including quantitative and qualitative research, can help you identify and scrutinize your target market.



Understand your target market's behaviors.

The goal is to understand the spending habits and preferences of your prospective customers. By understanding their behaviors and motivations, you can create more targeted and precise marketing campaigns that are relevant to your customers.



Analyze consumption and saturation.

Secondary research, such as the examination of spending statistics and employment statistics, can help you assess how much demand there is for your grocery store and current market saturation. The goal is to identify a niche where the demand is high, but the market is not yet saturated.



Identify the competition

. Understand what your competitors are doing so you can offer a better or varied experience. Consider how their marketing strategies and messaging are succeeding or failing. Use secondary research and visit your competitors' digital and brick and mortar properties in order to better understand your competition.



Outline your unique value proposition.

Even in a saturated market, you may be able to differentiate yourself to offer a competitive grocery shopping experience. For example, you might offer certain product lines that your local competitors don't. Or you may offer a free delivery service within a certain radius. If there is plenty of local competition, try to identify at least one way you are different and then plan your marketing strategy around those differentials.  
Once you have finished this process, you should have a better idea if your business can meet the needs of your target market. If you have unanswered questions or need to dive deeper into the specifics of your niche market, consider deploying a survey to get clarification. 
Secondary Research Sources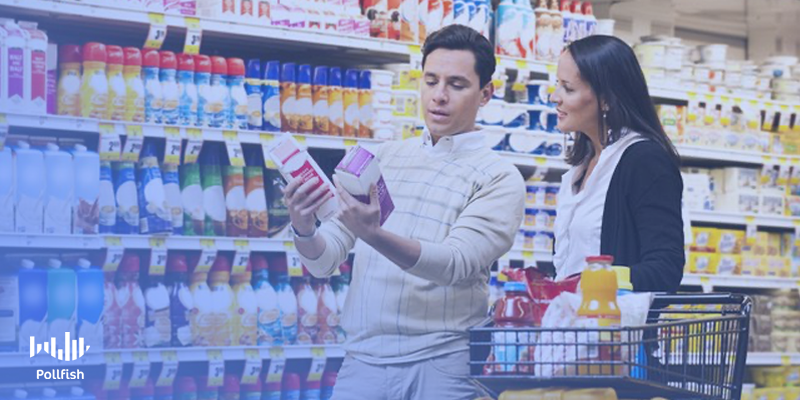 We have compiled some of the leading reports about the US grocery industry to help you get started on your grocery market research. 
Using Survey Research for Grocery Market Research
The grocery market industry has undergone rapid change and growth during the unprecedented era of COVID-19, raising the demand for market research in this industry. Established retailers are scrambling to meet the needs of their customers, while entrepreneurs search for openings in a competitive landscape.
Grocery market research should be an indispensable part of your marketing and planning strategy for the coming year. From providing a clearer picture of how the market has changed to providing insight into your customers' evolving needs, market research is an invaluable tool that you can use to intelligently guide your efforts.
From traditional to online, grocery store owners must ready themselves for more change. If you are trying to identify ways to remain relevant or seize an opportunity for yourself, now is the time to start your market research. 
Frequently asked questions
What is grocery market research?
Grocery market research is the process of gathering and analyzing data in order to better understand the target market and customers of an existing or planned grocery store.
What are good sources of primary information for grocery market research?
When it comes to grocery market research, good sources of primary information include surveys, focus groups, observational studies, interviews, and user testing.
What are good sources of secondary information for grocery market research?
Market research reports, industry reports, case studies, statistics sites, and search trend sites are all good sources of secondary information for grocery market research.
What is a grocery store's target market?
A target market is the group of customers that has the potential to purchase goods from a business. For grocery market research, this is typically limited to a geographical region around the supermarket, but it may extend further if the grocery has delivery services.
How can grocery market research help improve marketing campaigns?
By better understanding the target market and the demand for a grocery store's products, a company can plan marketing campaigns that will reach the right audience and speak to their needs.
---
Do you want to distribute your survey? Pollfish offers you access to millions of targeted consumers to get survey responses from $0.95 per complete. Launch your survey today.
Get started