How to Conduct Real Estate Market Research Like a Pro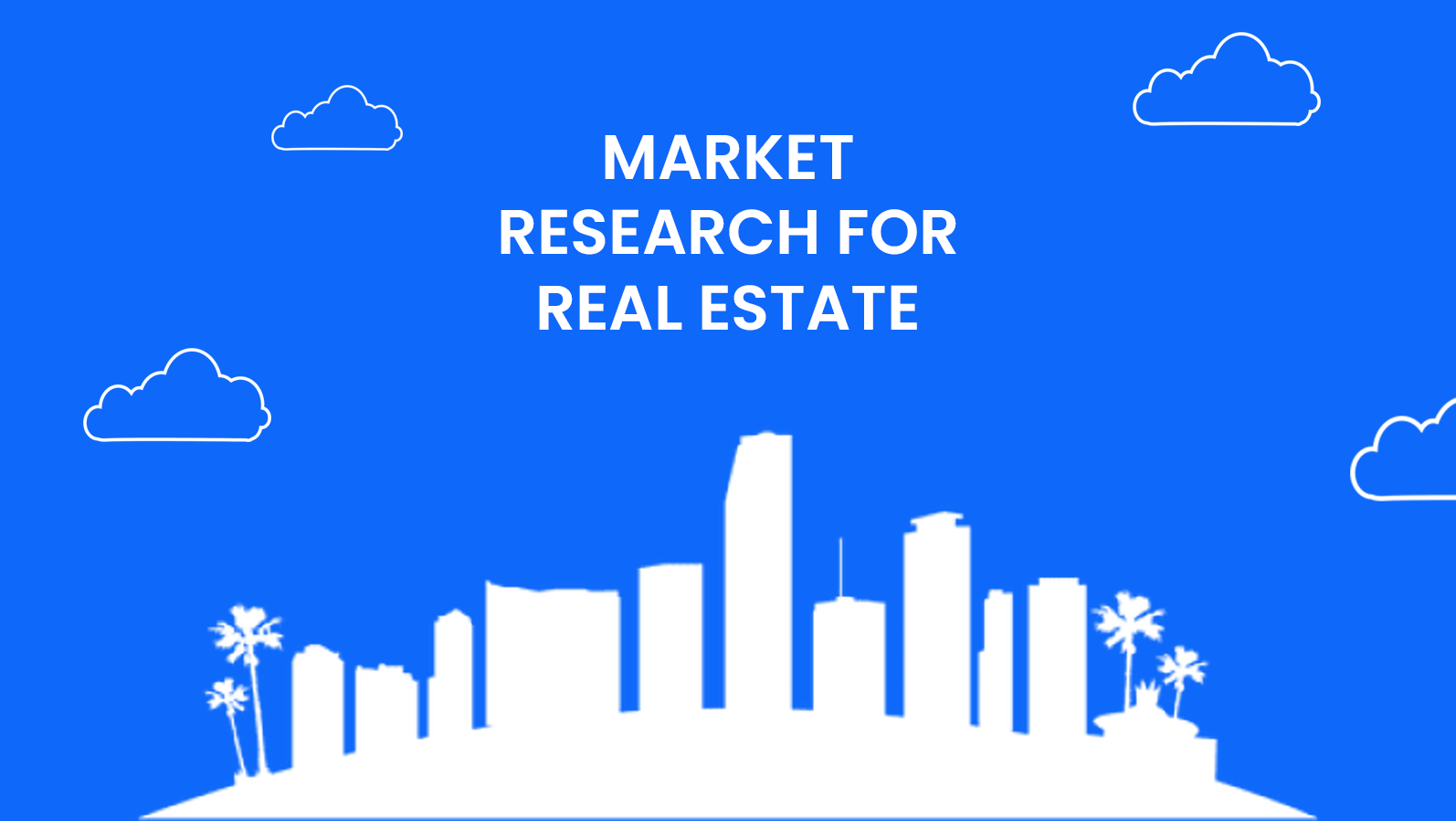 Conducting real estate market research is a considerably different feat than conducting any other kind of market research. This is because this vertical, by its very nature, is packed with market intelligence that can be applied not simply to real estate companies, but to buyers and agents, along with those looking for a new property.
Therefore, as a business, you'll find a lot of overlap between business-facing research and research that the target market can stand to study. However, even when you come across information that seems more suitable for consumers to review, it is of high value to your business as well.
Why? Because it is crucial to tap into the minds of your target market, to see exactly what they're presented with. This intel will also grant you comparisons between your own offerings and those in the real estate market. 
The Main Uses of Real Estate Market Research
Research for the real estate vertical can be used for a variety of purposes. The chief goal of market research for this industry is to discover if your business will be successful in a particular location.
Unlike other industries, real estate has an enormous focus on location and the brick and mortar aspect. It is self-explanatory as to why that is, nonetheless, getting a deep understanding of your target market is also essential.
Here are the key uses of market research for this sector:
To understand changes and trends in the

real estate market

at large

To understand the current housing/ space rental markets

To compare prices of similar properties with yours

To be informed on how much you can charge for rent (particularly for investment properties)

To gauge your own prices as reasonable, too high or too low

To be able to market your properties successfully (gain better reach, prospects and sales)

To choose the proper investments
How to Conduct Real Estate Market Research 
The following lists the necessary steps towards conducting a sufficient market research campaign within the real estate market. You'll notice that this vertical demands doing an analysis on various elements. These remain constantly in existence in the sector, so it is critical to understand how to study each.
You'll also notice that observing your target market doesn't occur at a single step, rather it should be done in a variety of stages.

Step 1: Narrow down a region/neighborhood 
Since real-estate is location-based, you must first settle on a region or a neighborhood you are interested in serving. If you are undecided, consider a few areas that you'd like to learn more about. 
Identify the target market of your neighborhood. You can do so via secondary research, by finding the demographics of your intended neighborhood. There are several sources that fetch this data, including Neighborhood Scout, Census demographics data, for example for New York City and Movoto.
Aside from gleaning the target market, these tools gather other key info like crime, local schools and even real estate data. 
Step 2: Study Your Competition 
Once you have narrowed down a few neighborhoods to research, along with their respective target markets, it's time to focus on the competition.
That means looking further into secondary sources. To do so, check for websites that provide real estate agent, vendor, supplier information in specific localities. BiggerPockets and  Parkbench neighborhood marketing platform, for example, provide information on local real estate agents and vendors.
As for a neighborhood itself, look into The Federal Housing Finance Agency (FHFA). This website provides data on recently sold properties in specified areas.
You can also check The FNC Residential Price Index. This platform features exhaustive and up-to-date data on the real estate market from public records and valuations. This index also shines a light on market trends.
Step 3: Observe Your Desired Neighborhoods
Aside from looking at your direct competitors in the particular neighborhoods you set your sights on, you should also look into each neighborhood's supply. This refers to the number of properties currently on offer in the neighborhoods. 
Then, you'll need to find how in-demand a particular neighborhood is. To find this, you'll have to survey your target market, or even the broader market of consumers seeking to find a residence or space to move into.
If you survey your target market, you can get their opinions about moving into a neighborhood. The more responders who prefer a neighborhood, the more expensive its properties become. In short, demand dictates the competition of a region.
As part of your neighborhood observation, peruse several listings of the available properties, office space, apartments, or whichever real estate is most relevant to you. Pay attention to the prices in particular and compare them with your existing ones, or the ones you set out to charge.
This will give you a real-world view of pricing and pricing expectations of your target market.
Step 4: Analyze the physical elements of a neighborhood/property
Analyzing the properties of a neighborhood and the real estate you seek to sell requires not merely examining the physical properties of a home. Rather it also involves inspecting public utilities and services, along with general environmental aspects.
Here are the most pressing aspects to inspect that affect a property's standing:
Water resources

Soil

Transportation in the area

Regional climate

Utilities offered and their functionality
Afterward, you will need to inspect the property itself.
Size and square footage

Number of rooms (bedrooms, bathrooms, other rooms)

Age of properties (newer buildings tend to have a higher value)

Amenities (decks, fireplaces, gardens, balconies, etc.)

ANy recent or noteworthy improvements/ restorations
Step 5: Gauge how the neighborhood has been faring
After you examine the physical characteristics, you should get a deep read of how the neighborhood has been faring. This includes delving into the economics, construction and business performance of the region. 
When developments are underway, they could impact a neighborhood's properties. At times, they may incite new companies to arrive in the region. Some may impact the local economy positively, while others may worsen it. 
An uptick in commercial real estate is usually a sign of a healthy local economy. This will stoke the interest of buyers and with more sales, the cost per property square foot will be on the rise.
Research the demographics of the neighborhood. This will allow you to be clued in to the target market as well as giving your buyers more insights. An elderly population, for example, is great to highlight to retirees and others within this age range.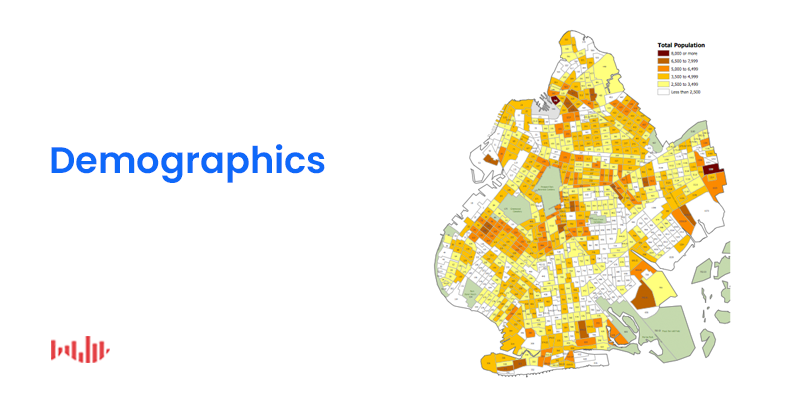 But perhaps younger buyers are seeking a neighborhood with other young professionals.
Moreover, age and ethnicity are not enough to determine how a neighborhood will fare — and neither how your business will either. You'll need to understand your target market at a deeper level.
That is where surveys rear their usefulness again. A survey with the right questions will give you all the answers you need to understand how to best appeal to your target market. It can also give you more insight as to the price and style of real estate your consumers are seeking. 
A Wavering Market 
The real estate market is notorious for its rising costs, whether they concern rent or ownership. Unfortunately, this market has also been under the mercy of rocky times, such as the Great Recession and the Covid-19 pandemic. They have negatively affected sales and demand, especially for urban areas such as New York City.
Due to an exodus from Covid-19 hot spots, which were mostly urban, (at least early in the pandemic) suburban real estate has soared.  
Despite the wavering market, any real estate business has much to gain from conducting real estate market research. There are several secondary sources available (though not all are free). For primary research, surveys help carry out the bulk of understanding your target market. They will provide your firm with answers directly from consumers themselves, on all your most sought-after questions. 

Frequently asked questions
What is market research?
Market research is the process of gathering information about target customers and markets in order to improve or introduce a product, feature, or service.
What is the goal of real estate market research?
The main goal of real estate market research is to understand if a real estate business will succeed in a specific location.
What factors should be considered while conducting real estate market research?
During a real estate market research project, you should seek to understand the following: changes in the market as a whole, current demand for and pricing of housing or commercial space, how your own prices compare to market averages, and current real estate marketing trends.
How can surveys be used during real estate marketing research?
A survey can provide real-time insight into market demands such as pricing, style, and how to appeal to your target audience.
How can demographics be used to plan marketing efforts?
By understanding the demographics of a target location, you can better understand the types of housing the population requires, their price points, and how to market to the various segments.
---
Do you want to distribute your survey? Pollfish offers you access to millions of targeted consumers to get survey responses from $0.95 per complete. Launch your survey today.
Get started