How to find survey respondents
You have questions that need some answers, all you need now is an audience to complete your survey. But how do you find survey respondents? And how do you make sure they are a good match for the questions being asked?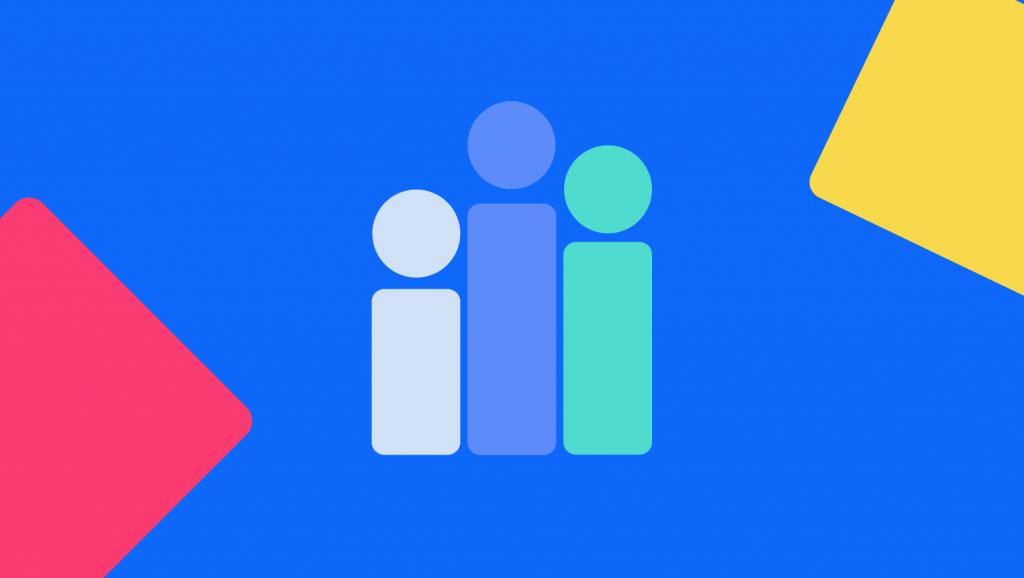 We'll dive into the pros and cons of some of the most common ways of finding survey respondents that should be considered before choosing the best approach for you.
---
Harness the power of social media
Most people have one form or another of staying connected digitally, whether it's Facebook, LinkedIn, Reddit or others. Consider that each of these places offers a built-in audience that you can survey.
Pros
Social media audiences are free to reach out to

There's no limit to how many potential respondents you could have

Some platforms, like Instagram, offer quick polls that may work for very short, simplistic surveys
Cons
Social media was not designed for survey distribution, and your own network is not large or randomized enough to provide an accurate sample audience. 

Targeting is extremely limited. Even if you join a group specific to your survey (for example, if you want to reach parents of toddlers, you may join a group or interest for mothers sharing parenting tips), you will run into audience bias, as those who are actively supporting a brand or idea on social media tend to be more vocal than the average member of the group.

No control. You won't be able to verify information about who takes your survey, or how many times. If your survey is a link, respondents could share or email it outside of your desired target market. 

Limited functionality. Even using proprietary survey abilities, like Instagram's polling feature, you're limited in what you can ask. The platform is not complex enough for a full questionnaire or nuanced reporting.
---
Do-it-yourself with survey research tools
DIY research tools are one of the easiest and most affordable ways to reach respondents at scale. Most come with the option to buy responses from an audience as part of the package, and there are many different survey tools to choose from based upon your needs.
Pros
DIY research tools find participants and

manage distribution

for you, which takes all the work of finding respondents off your plate.

Most of the tools available are incredibly affordable. Services like Pollfish begin at just $1 per completed response and results can come in less than a day.

Targeting is MUCH better than any comparable option for this price point. Survey tools vet respondents to verify demographic information, ensuring that surveys are matched to the right audience.

There are many more question types, meaning you can gather data from a variety of different angles. Customize your questionnaire to specific respondents using

branching

or add media to offer better context.
 Cons
If you're not well-versed in research, some survey tools can be harder to use. Choose options that offer live support when possible to help you through tough spots.

Although many DIY survey tools are affordable, they do come with a price tag. Make sure you know how much your survey will cost before you launch, and don't get tricked by survey tools that charge for the audience and the questionnaire builder separately.

Delivery method is important with DIY surveys—make sure your tool

lets you meet respondents where they are: on their smartphones. Mobile survey delivery ensures broader reach and faster results than other methods.
---
Buy a list of email addresses
Buying a list is an older, email-based approach to conducting surveys. You can purchase a list of email addresses from a company that specializes in building these based on psychographic or demographic criteria and manage the distribution of it yourself.
Pros
Email lists for B2B audiences can be targeted to specific titles and companies you're looking to reach. 
Cons
Email lists are expensive, slow, and require a lot of collaboration with the company you bought them from to distribute the survey.

That B2B audience that you paid premium for? They're getting too many emails as it is. The odds of them responding to your survey are very low.

If you're reaching an audience in Europe, list-purchasing will violate the consent rules of GDPR, which could result in

significant fines

.
---
Pay-per-click
You can pay for distribution methods to get your survey in front of more people. Google Adwords or sponsoring your survey on a social media post could broaden your audience digitally. 
Pros
You will broaden and randomize the reach of your survey beyond what you would be capable of using social media or emailing a list.

You have more control over targeting than you would with social media or an email list (although not more than DIY Survey tools)
Cons
You'll get a lot of impressions, but PPC cannot promise click through rates.

Expect to pay a lot for clicks when you get them, whether or not it's the audience you want. PPC cannot guarantee that the audience you targeted are the only people who will try to complete the survey.
---
Hire an agency
If all else fails, you can always hire a market research agency. MRAs are made up of professional researchers who can hold your hand through the process, which may be necessary for especially complex projects.
Pros
You can be completely hands-off. The agency will find survey respondents and manage the entire process for you

You'll have the expertise of professional researchers leading your project, which might be worth the price tag for an especially complex research initiative

Your results will be packaged nicely. Instead of being overwhelmed by analytics, your research team will offer reporting.
Cons
Like all agencies, MRAs come with a heavy price tag. Expect to pay a premium for high-touch service

MRAs are slower than other options. Depending on the urgency of your project, this may not be feasible, especially when instant insights are available.

Expect a contract with your agency and be prepared to take on the cost and risk of signing on for a full project.
---
Survey respondents are everywhere if you know where to look. Remember to always consider not only the size of the audience but the ability to reach a specific segment that is representative of the target population for best results. 
Pollfish reaches an audience of over 670 million real consumers engaged on their mobile devices, with advanced targeting and distribution all in one. We'll help you find a global audience for your survey and get professional support along the way. 
---
Do you want to distribute your survey? Pollfish offers you access to millions of targeted consumers to get survey responses from $0.95 per complete. Launch your survey today.
Get started