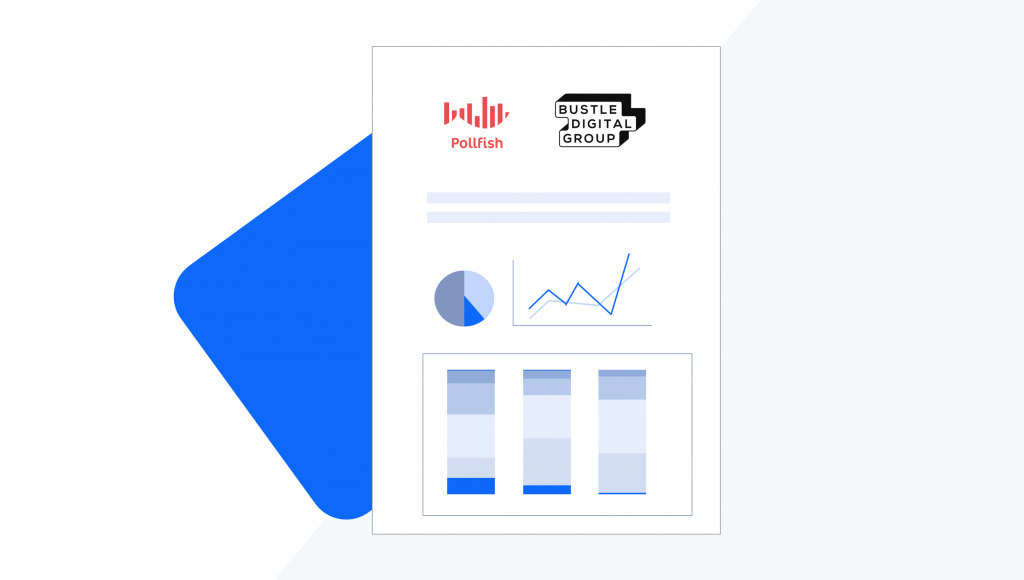 How Bustle used data to excite clients and advertisers
Major companies, like Bustle Digital Group, don't rely on instincts to make the right decisions. Across departments, behind the scenes or in shareable reports, Bustle uses consumer data to keep leadership, external stakeholders, and team members informed about where their target audience's behavior, wants, and needs. 
This was particularly essential when the coronavirus pandemic hit, and many companies struggled to understand what it would mean for their business.
Consumer insights keep Bustle's advertisers informed
Bustle Digital Group is a media company comprising 8 digital brands focused on Gen Z and Millennial audiences. The insights team is deeply attuned to the needs and wants of these audiences, understanding exactly what they most value, content types they like to consume, topics they care about and more. They also conduct consumer research on audience behaviors and attitudes to attract and retain advertising partners. 
Although Gen Z is the demographic that spends the most time online and will soon account for 40% of all consumers, advertisers have found it difficult to connect with them. Digital natives are largely blind to advertising efforts and require much more personalized and creative messaging to get through than previous generations.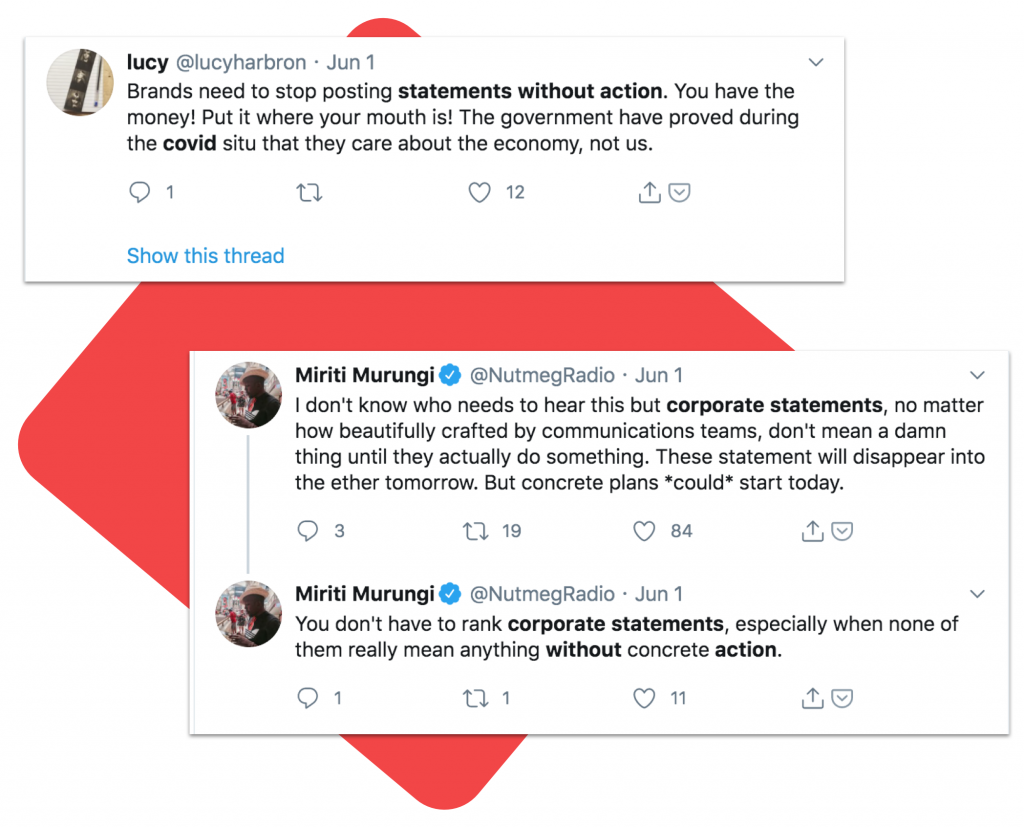 As a media company, BDG relies on revenue from their advertising partners—brands who hope to reach the same demographic makeup as their readers. BDG's expertise and prominence in the Millennial and Gen Z landscape makes their publications attractive and powerful platforms for brands to reach their target audience while they read and engage with the content they came for. 
Reassuring advertisers was critical during COVID-19
Understanding the target audience was especially critical during COVID-19. Not only for Bustle's internal teams and editorial staff to ensure they were creating meaningful, supportive content, but also in terms of keeping their advertising partners informed. 
Early on, the insights team at BDG asked consumers if they wanted brands to stop advertising, which kinds of messaging brands should be using in their advertising, and what brands can be doing to help the greater good. 
They shared these insights with advertisers to let them know that running the same ads they would normally might be considered tone-deaf or insensitive, and potentially run the risk of alienating themselves from the target audience. 
Bustle uses Pollfish to collect rapid consumer data
Bustle's insights team used Pollfish to conduct consumer surveys to discover how Millennials and Gen Z were responding to the pandemic differently from other demographics, revealing data that advertisers were able to use to pivot their strategy for a more appropriate message during a difficult time.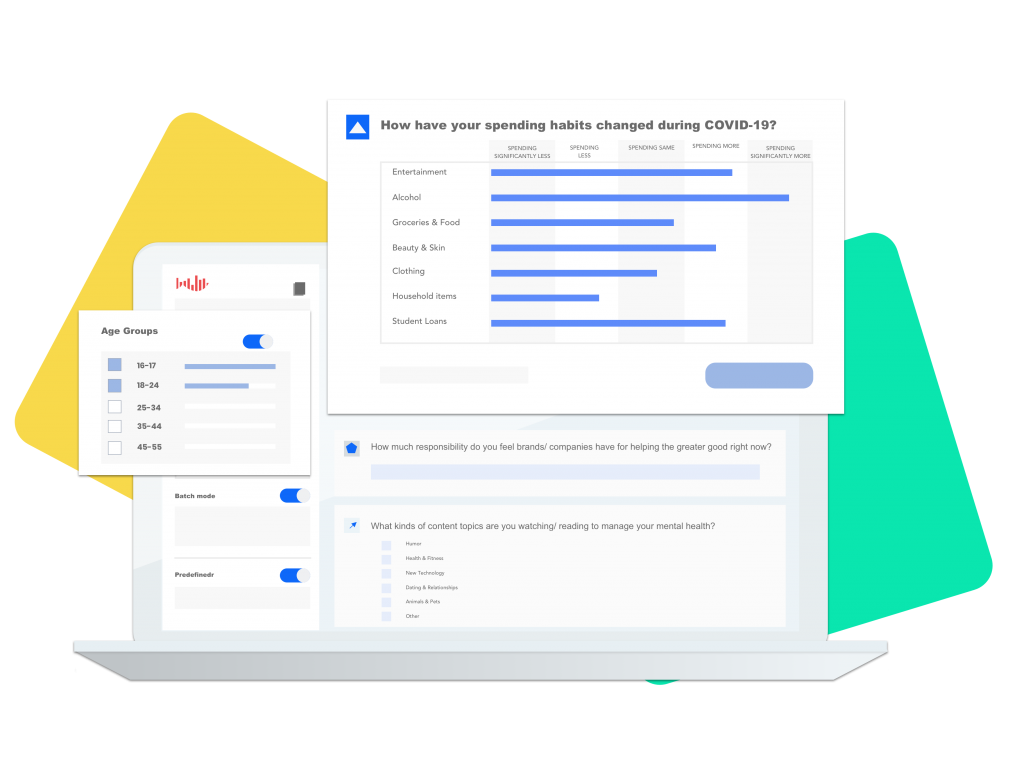 Target Audience Insights
They ran a survey in early March, near the beginning of the pandemic, using Pollfish's targeting features to connect with their target audience demographic. The size and diversity of Pollfish's audience is representative of the people that Bustle and their advertisers are trying to reach, giving them firsthand data directly from Gen Z and Millennial audiences.
Bustle Digital Group used Pollfish survey data to highlight key areas of opportunity among these core target audiences such as sustainability, mental health, and the importance of leaning into comfort to combat uncertainty during COVID-19. 
Rapid reporting
Within 3 days, the insights team had data that they could quickly use to inform internal conversations, sellers, marketers, and advertisers.
Bustle compiled this data into reports for internal huddles and external distribution to help the entire business make rapid decisions that supported and served the target audience. The Bustle insights team assessed where their readership was, and what they cared about the most, as well as where the market was going. 
Information has been used across departments, from editorial content development to the advertising sales team. Timely data releases highlighted in client meetings keep BDG top-of-mind and open the door to new conversations and opportunities for the business development team.
Pivoting strategy with data
They discovered that the "we are all in this together" messaging that was already gaining rapid popularity and inspiring memes, didn't resonate with Gen Z audiences. Digital natives, it seems, are more skeptical of advertising, and want an action plan. 
Brands that included in their messaging their next steps for donations, relief funds, or reallocating their resources and workforce to manufacture necessary supplies were much more well-received with the target audience.
Being able to quickly share these data-backed recommendations about their target audience and readership with advertisers such as Allbirds, Twitch, Publicis Group, and Volvo let Bustle reassure them that they were on the right track during COVID-19 and built confidence in their advertising plans going forward.
---
Do you want to distribute your survey? Pollfish offers you access to millions of targeted consumers to get survey responses from $0.95 per complete. Launch your survey today.
Get started