How to Conduct Beauty Market Research Like a Pro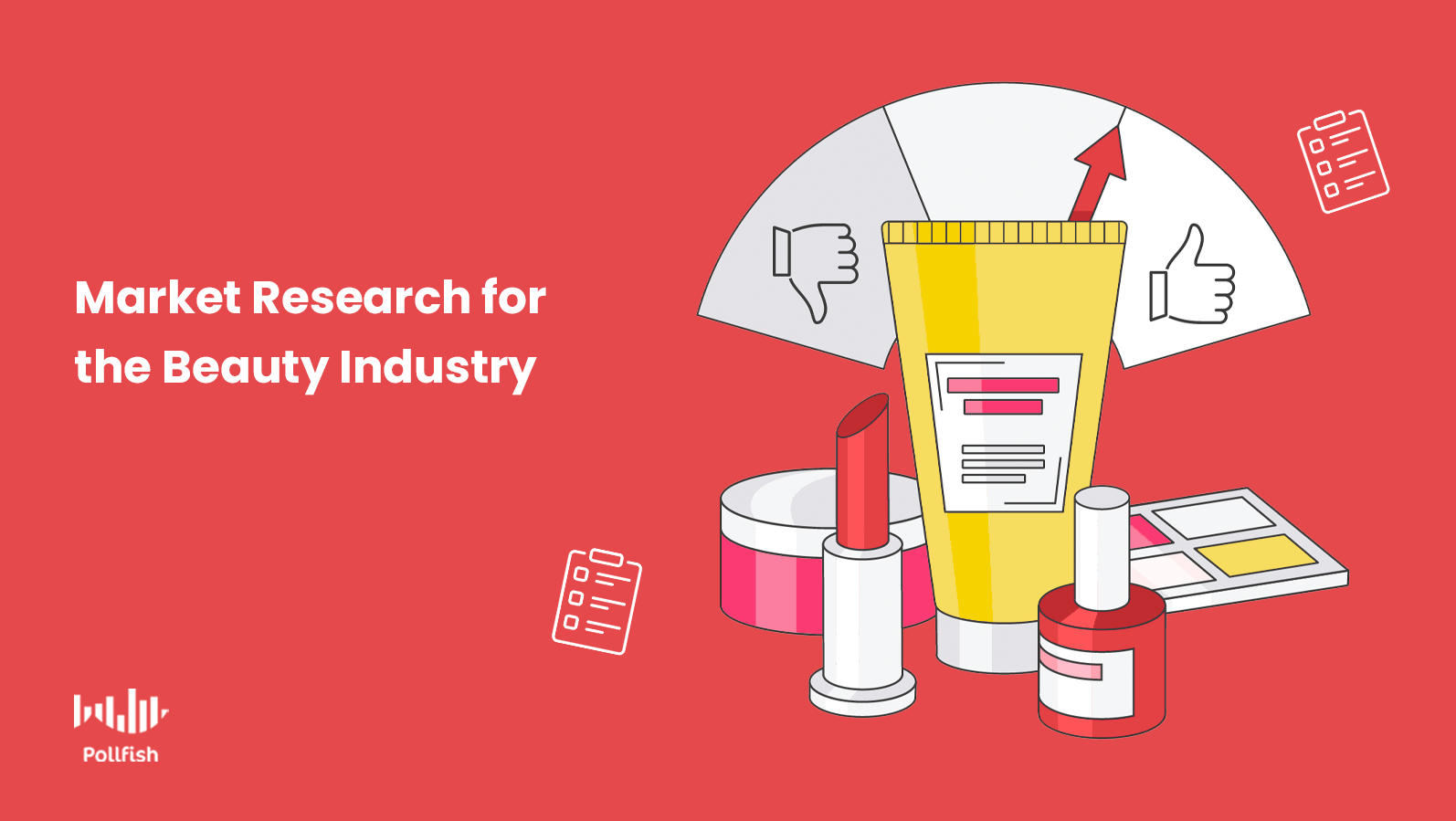 Brands that purvey beauty and cosmetics products and services must conduct beauty market research to compete with an increasing pool of businesses in this industry. By conducting beauty market research, new and established brands alike make traction.
There is no shortage of demand in the beauty industry. Currently valued at an incredible $532 billion, the global beauty industry is projected to reach $800 billion by 2025. 
As such, the cosmetic industry will continue to be an attractive area for brands to grow. If you want to remain relevant or stake out a corner of the industry for your company, conduct beauty market research. It provides you with valuable data from all areas of your industry, from your specific niche, to competitors, to your market segments so that your company steers in the right direction.
This article explains how to gather your market research and give you some great sources to propel your project forward. 
The Benefits of Beauty Market Research
Economists have remarked that the beauty industry is more likely to weather economic storms, as the beauty target market values quality beauty products. While they may forgo other luxuries, they continue to indulge in cosmetics for an emotional boost when times are hard.
It goes without saying that the global pandemic upended our lives and changed our daily routines. Among these changes, experts noticed the emergence of an interesting trend within the beauty industry— a pronounced move away from makeup and towards skincare.
With more time spent at home or behind face coverings, the health and beauty of skin took priority. For the first time, the "lipstick index" was overturned, with mouths behind masks, lipstick sales went into rapid decline, while mascara sales skyrocketed.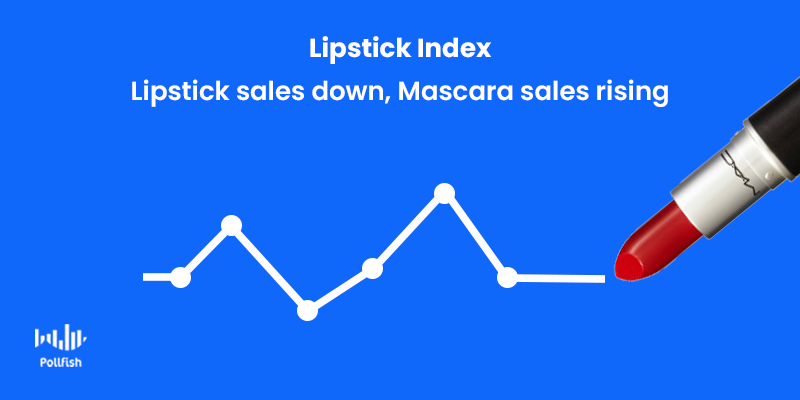 The beauty industry may be established and financially important, but it is not immune to change. Beauty market research helps businesses big and small stay abreast of these changes by providing information about:
Skincare trends

Consumer spending 

Emerging skincare and beauty devices

Demographics of existing and targeted customers 

Brand perception

Potential areas for growth in new markets

Consumer demand for clean cosmetics

Color palette preferences 
With the shakeup that occurred in 2020, it has never been more important for beauty brands to engage in market research to ensure their product development, sales, marketing, and customer service efforts are on track.
The Makeup of Beauty Market Research 
When conducting beauty market research, you will need to consult and incorporate both primary and secondary research of information into your findings, as a holistic market research campaign requires using both kinds of research. The combination of these two research sources can drive powerful insights to help shape your product or brand.
Primary Market Research
Primary market research for the beauty sector typically involves interacting directly with existing or prospective customers to gather information on your target market, along with being able to perform market segmentation to divide your overall customer base into smaller, more unique and precise market segments. Some companies choose to perform primary market research themselves, while others will outsource this to research specialists. 
The most relevant sources of primary information for the beauty industry include:
Online surveys

distributed to existing or targeted customers

Interviews (face-to-face or by phone)

Field research

User testing
Secondary Market Research
Secondary market research refers to the process of gathering data from published sources. This process can be expedited by purchasing high-quality market research reports in which data, statistics, and results are provided in an in-depth format.
Secondary market research can power your research project and help you identify the areas that should be explored further via primary research. 
Additionally, while primary market research involves understanding your target market more, secondary research allows you to gather key data and insights from all other areas concerning the beauty industry, such as the industry at large, your niche, your competitors, the community where you seek to establish a brick-and-mortar store and all else concerning the cosmetics market. 
Some of the best sources of secondary information for the beauty industry are:
Market and industry research reports

Statistic websites

Trade shows

Webinars

Beauty industry websites

Beauty magazines

SEO, SEM and

trends

sites

Competitor websites  
Sources of Secondary Research
To facilitate your beauty market research efforts, we have compiled a list of some of the most useful and relevant sources of secondary information as it pertains to the beauty industry.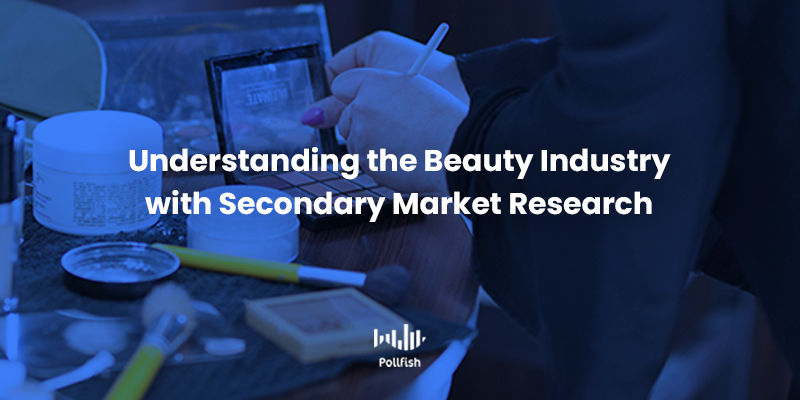 Gain a Unique Perspective on the Beauty Industry
Competition among beauty brands is fierce and consumer expectations are higher than ever, but beauty market research can make the difference between thriving and surviving. 
As you compile your beauty market research, you may identify areas for further exploration. One of the ways to dive deeper into the needs and desires of your target audience is through online surveys.
Online survey platforms provide the software required to brainstorm, create, customize, deploy and reach your target market. In turn, you can create surveys to provide highly specific information about your target market's needs, beauty inspirations, dislikes, shopping behaviors and much more. This will arm your brand with the competitive edge your business needs to remain profitable in the beauty industry. With this form of beauty market research in hand, you'll be prepared for whatever lies ahead.
Frequently asked questions
What is the purpose of beauty market research?
Beauty market research is performed in order to understand the viability of a new beauty product, service, or brand, as well as allowing a company to learn more about its target market and gauge the level of interest in the product or service amongst consumers.
What insights can be gained via beauty market research?
By conducting beauty market research, a company can gain information about skincare trends, consumer budgets, demographics of target markets, new areas for growth, and perceptions of existing products or brands.
What types of research should be included in beauty market research?
Beauty market research should include both primary information (e.g. surveys or interviews about beauty products) and secondary research sources (e.g. beauty industry research reports), which are relevant to the beauty industry.
What are the most relevant types of primary information for beauty market research?
The most relevant sources of primary research for the beauty industry include surveys, interviews, focus groups, field research, user testing, and consumer research panels.
How is secondary research performed for a beauty market research project?
Secondary research involves gathering and reviewing data from existing, published sources. To gain valuable insights, it is important to identify sources of secondary information that are highly relevant to the beauty industry.
---
Do you want to distribute your survey? Pollfish offers you access to millions of targeted consumers to get survey responses from $0.95 per complete. Launch your survey today.
Get started