What to Expect from an Online Survey Tool: The Pros, Cons, Applications & More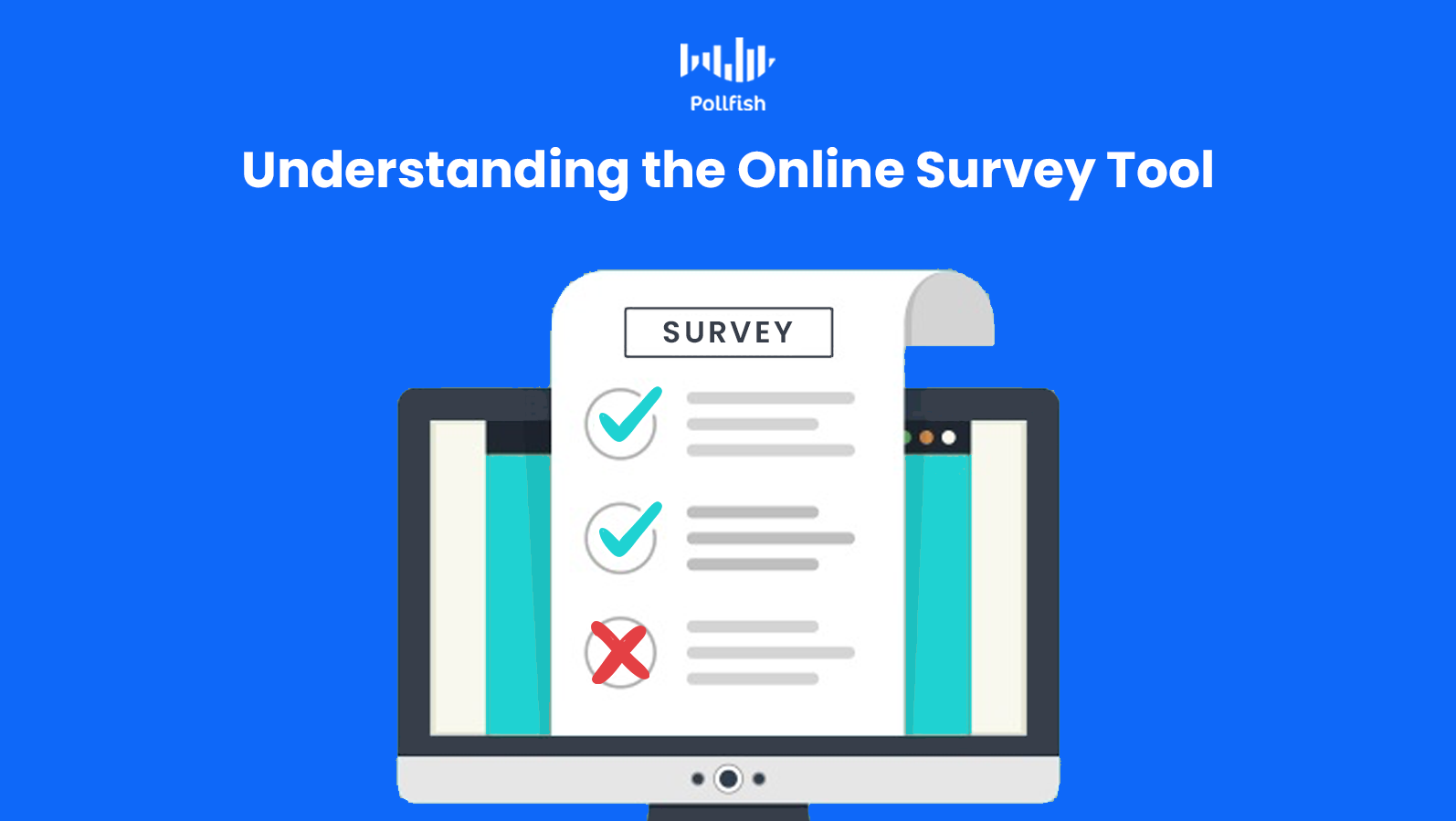 The online survey tool is the foremost tool for gaining customer intelligence for various business and research purposes.
As the digital landscape expands and competition stiffens, businesses are vying for online consumers more than ever. As a matter of fact, there are between 12 million – 24 million ecommerce websites worldwide and these figures continue to rise daily. 
Tapping into the minds of customers is thus a necessity for businesses across verticals. As such, one of the most effective methods to conduct primary research on a target market is via an online survey tool.
This method systematically gathers data from respondents by inciting them to take part in various websites and mobile apps.
The internet in general is a sufficient tool for conducting secondary research. An online survey tool couples the internet as a means of distributing the survey, along with the traditional questionnaire. 
This article explores what researchers and businesses alike can expect from the online survey tool.
Defining the Online Survey Tool
This tool merges the digital space with surveys, as it is a kind of software that allows researchers to form a questionnaire, set rules on respondent qualifications and deploy the full survey across partnering websites and apps.
The survey portion of the tool often incorporates two major components: the screener and the questionnaire. The screener portion allows researchers to set conditions on who to permit to move on to the questionnaire.
It collects demographic information, as market research and virtually all others aim to study particular demographics. It also has a section for screening questions, the answers of which determine whether the respondents are qualified to take part in the survey or not.
Researchers can input any question they wish to receive a particular response. Therefore, this portion allows researchers to take a granular approach to who takes the survey. The questions can delve further into demographics, or ask about psychographic or behavioral matters.
There are several things to look for in an online survey tool. There are also various business applications of this sort of tool. In this way, brands should consider it as more than merely a vehicle for collecting question-based data.
Instead, it can provide valuable feedback on critical business matters, such as for improving marketing efforts, advertising, branding and others. 
Other Key Functions in a Survey Platform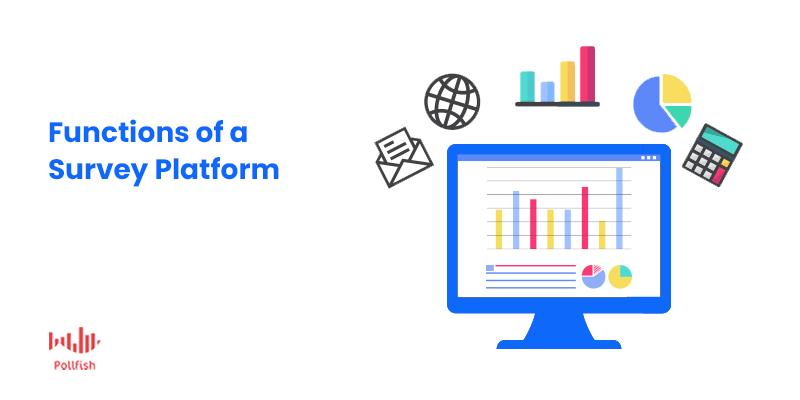 An online survey tool doesn't simply create and distribute surveys, not if it's a potent one, that is. A valuable survey platform offers other functions. 
For example, with so many survey software available, researchers often take a dual or even multi-pronged approach for their survey research. As such, a strong survey tool will allow integrations between survey tools. This can mean acting as the third-party survey distributor of a survey created in another platform.
Another function involves creating multiple paths in a single survey, so that respondents are only channeled to questions best suited towards their answers. This involves using advanced skip logic, which routes respondents to the appropriate question based on the answer they provided. 
For example, if a question asks whether a respondent is familiar with a certain brand, they would need to be moved to a follow-up question about the brand — if they responded with "yes," but not if they responded with "no." The latter would require another question that better suits it logically, such as a one about awareness of a different brand. 
A strong online survey will also allow researchers to create multiple audiences within one survey. This entails that each audience type can have completely different demographics and quotas for each demographic. The purpose of using multiple audiences per survey is to gain insight across as wide a target population as possible in one interface.
Some survey campaigns will require researchers to do just that.
How Data Is Stored & Presented
Dovetailing off additional functions, an online survey tool stores data and a robust tool can extract the data into multiple formats. The platform itself serves as a database for all the surveys conducted, along with their collected information.
Some platforms enable researchers to extract survey data into various file types. For example, researchers can export their data as cross-tabs (cross-tabulation). This data presentation format allows users to aggregate data and analyze the relationships between variables. The variables are displayed in a matrix, i.e., in rows and columns in a matrix for researchers to quickly find data in corresponding cells.
There are other formats that online survey tools support can export. These include PDFs, Excel sheets and SPSS. The latter is the statistical analysis and machine learning tool from IBM. 
While these help create a more diverse survey research campaign, it is key to note that not all online survey tools include these kinds of data exports. Some may have fewer options, while others none at all.
Aside from different formats of exported files, the data displayed per each survey can also be viewed in different ways. These include tables, pie charts and column charts. These options grant researchers the ability to choose the visualizations they're most comfortable with, or those that are best for a particular purpose. For example, presentations may require different displays than a research document. 
A practical survey platform will offer several layouts to view and store data.
The Pros
Online survey tools offer a variety of advantages for market research and research for other sectors, such as medicine, psychology, other sciences and more. Here is a list of all the benefits you can obtain from an online survey tool.
Ease of data collection

: The online survey tool you use does all the heavy lifting for you in many ways, including collecting participants from your target market. That means no more worrying about how you're going to get survey respondents to take your survey.

Access to a wide pool of consumers

: This kind of tool (the proper variety) deploys your surveys to a massive network of internet and mobile app users. Since millions of users frequent the web every day, you can rest assured that members of your target market will be exposed to your survey.

Saving time and workload: Face-to-face interviews, focus groups, phone calls and the outdated mail-in surveys take too much effort to execute. Besides being more labor-intensive, these methods will also consume a great deal of time that you could be spending on other market research efforts, such as secondary methods, along with other business matters. Online surveys free up much of the time you would otherwise spend on the above methods. 
Insights into personal and sensitive topics

: This does not include things like names, addresses and other identifying information. Rather, an online survey tool emboldens brands to ask more personal questions, the kinds that deal with politics, social issues and matters that are private to respondents. These kinds of questions would be discomfiting for respondents to answer face-to-face and even on the phone. But with online surveys, they are granted the confidentiality to give honest answers, including in-depth answers on sensitive matters (via open-ended questions).

Easy set-up

: An online survey tool makes it easy to create a survey and design it precisely to a researcher's needs. This makes it easy to come up with question types, as this tool offers a variety of them, such as matrix questions, rating scale questions, Likert scale questions, single selection multiple-choice, multiple selection multiple-choice, open-ended questions and more. Additionally, this tool makes it easy to add media files for picture choice questions, or a picture-based question. It should make adding things like skip logic free from friction. 

Projected time to complete the survey

: A well-built online survey platform will eliminate the guesswork that comes with having your target audience complete a survey. It grants researchers an estimated completion time, so that you will know the approximate time it takes for all your preset survey quotas to be completed by the intended respondent base. 

No cost-based geographic restrictions:

This means you can send your survey across the world uninhibited. If your target market has internet access, then they can take part in your survey. Most survey tools don't charge extra for deployment to specific geographic areas. A strong survey tool also gives you the option of setting up your survey in various languages. 
The Cons
As with other market research tools, survey platforms aren't free of flaws. As such, business owners, marketers and researchers should understand the drawbacks present in this kind of research method. The following lists some of the stumbling blocks of using an online survey tool. 
Ingenuine answers

: No survey is foolproof. Sometimes, the respondents may become bored or tired when taking a survey. Thus, they provide answers that are not accurate to their real opinions and phenomena that occur around them. There are flatliners, those who answer with the same choice in a multiple-choice question consecutively across many questions. Then there are the self-explanatory rule-breakers, who break survey participation rules by lying. There are several more

survey respondents to look out for

. 

Some populations have limited availability:

Not all members of your target market have quality internet access. Some market segments, such as those who live in particular geographic areas have restricted internet access. This is evident in rural parts of the USA and poorer regions across the world. This can be especially difficult if you run a nonprofit and would like to learn more about a needy population. 

Responses are not always representative of a population:

Surveys provide valuable insights, but this data is not always representative of a targeted population. Sometimes, this will require running multiple surveys, or increasing quotas. Also, since certain consumers change their minds, a survey tool will not catch this unless there are follow-up surveys sent to the exact same users who took an initial survey. You will need to pay attention to the margin of error to avoid unrepresentative opinions. 

Repeated survey requests may annoy respondents:

Depending on the publisher site or app that the survey is deployed in, and the survey tool itself, there may be repeated requests to take the survey. This is bound to irritate users, which carries the risk of their ignoring the survey, or at worst, leaving the site.
When to Use an Online Survey Tool in the Market Research Process
Researchers can employ this kind of tool at virtually any point in their research process. When conducting market research, it is best to begin with sources of information already made available, aka, secondary research. This will guide your business on the happenings, trends and innovations within your sector and niche.
Moreover, you can use secondary sources to study your direct and close competitors. This includes looking at statistics websites, along with blogs, news sites, forums and others that report and cater to your industry. It is also apt to study the websites of your competitors to see how their products, service and experiences compare with yours.
After you've gathered a suitable amount of secondary data, you can make certain inferences on your particular marketing plans or other business goals. At this point, you'll find some unanswered matters arising, at which point you can generate specific questions you need from your target market. This is where the survey process begins.
During this point, it would be useful to design surveys for specific campaigns and aligning the surveys with the needs of a specific campaign. 
The Verdict on the Online Survey Tool
Survey research requires surveys, as its name implies. An online survey tool is the most powerful source of primary information, because it allows researchers to ask any questions and get answers relatively quickly from their most sought-after target audience. 
This tool supplies all the privacy a respondent needs to confidently and truthfully answer much-needed research questions. Researchers can rejoice in having their surveys distributed across a massive network of online publishers where their surveys will iterate until all the quotas are met and the preset survey amount is completed. 
Also, since customers spend much of their time online anyway, why not approach them in their natural digital environment? Thus, despite any flaws or slight difficulties the researchers may encounter, our verdict is that an online survey tool is of the essence for a research campaign. 
Frequently asked questions
What is an online survey tool?
An online survey tool is a type of SaaS, defined as a platform that allows surveys to be created, distributed, and analyzed completely within its providing survey platform.
What are some of the extra functions included in a strong online survey platform?
Survey platforms differentiate themselves by offering additional functionality such as distribution on third-party sites or apps, advanced skip logic, the ability to create multiple audiences, and advanced data analysis tools.
What are cross-tabs?
Cross-tabs, or cross-tabulation, is a way of organizing data that allows the user to analyze and understand the relationship between variables.
What export formats should you look for when assessing an online survey tool?
Good online survey tools will offer the ability to export data in a variety of formats including, PDFs, Excel spreadsheets, CSV, and SPSS.
What are some benefits of using an online survey tool?
There are many benefits associated with online survey tools including ease of creation, distribution and data collection, access to a wide variety of participants, and lower cost than other methods of survey distribution.
---
Do you want to distribute your survey? Pollfish offers you access to millions of targeted consumers to get survey responses from $0.95 per complete. Launch your survey today.
Get started