How to Conduct Luxury Market Research Like a Pro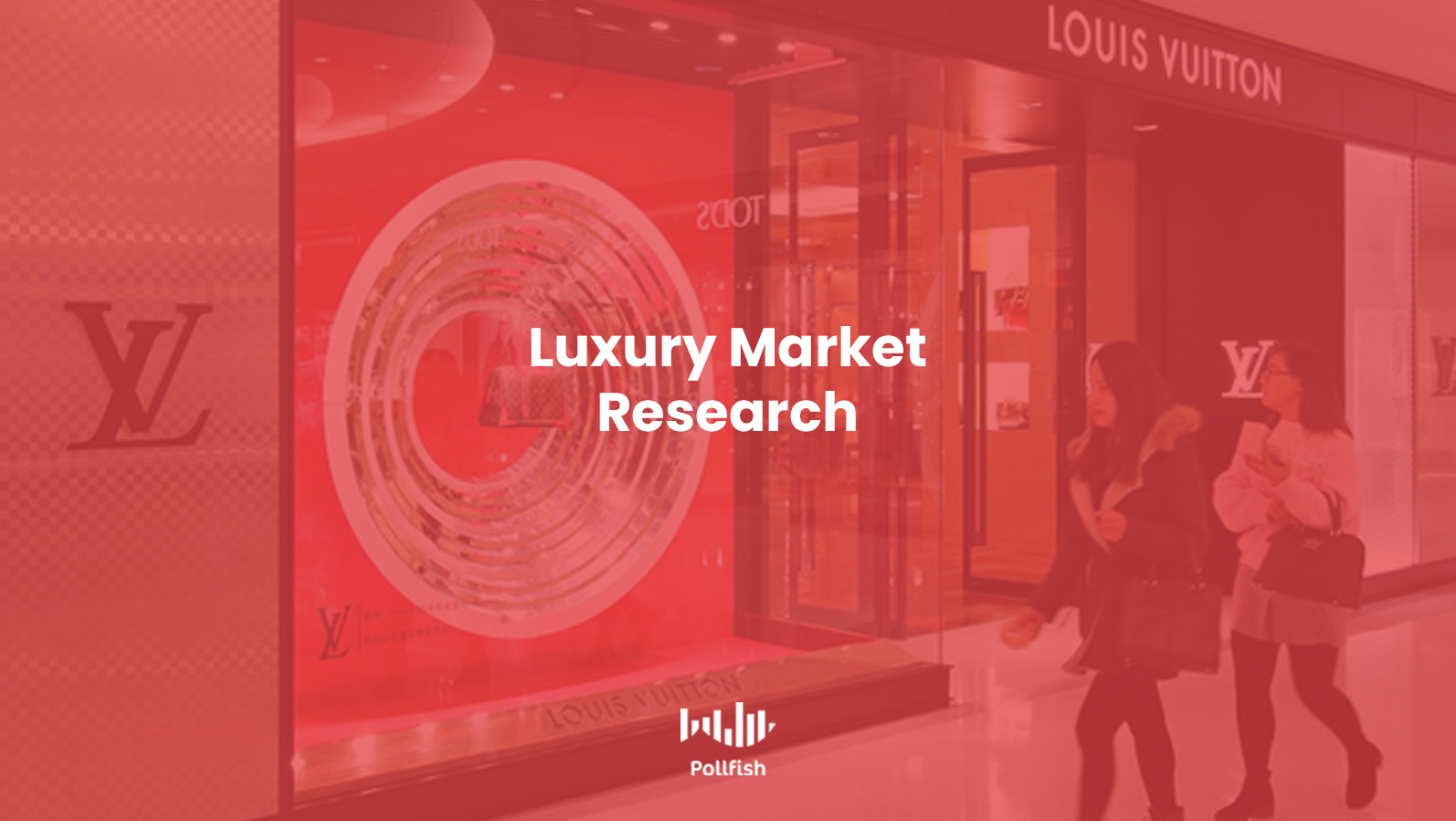 While luxury market research has always been important in the ultra-competitive luxury goods market, it has never been as critical as it is now. A decade of steady growth in the luxury goods market came to a crashing halt in March 2020 with the emergence of COVID-19 and subsequent global shutdown. 
With airplanes grounded and shop doors closed, luxury brands have struggled to reach their customers through traditional means. While the first months of the crisis were focused on the well-being and safety of employees and customers, luxury brands are now trying to rebuild their dynasties. 
Luxury market research is a practice that companies can engage in to make sense of our new reality and explore alternative sales and marketing channels. This article explores how to conduct luxury market research to remain profitable in the evolving and competitive luxury sector. 
The Benefits of Conducting Luxury Goods Market Research 
Since luxury items are desirable rather than essential, understanding your target market is vital to the success of a luxury product. Individuals who are able to purchase luxury goods have a unique mindset. They are set apart from the masses by their financial position and their ability to indulge in upmarket goods that are not essential to survival. 
As such, marketing techniques that apply to other goods or services may not hold true in the luxury market. Luxury market research can provide invaluable insight into your target market and their motivations for buying. Some of the key reasons to conduct luxury market research include:
Gaining awareness of your various market segments via market segmentation 

Identifying areas for growth in new markets 

Gaining insight into consumer spending on luxury products

Learning consumer behavior on luxury websites

Understanding how your target market defines or measures the quality

Determining an appropriate price point for your product or service

Learning what marketing and advertising campaigns will convince your audience to buy

Measuring brand awareness and outline strategies for growth

Improving communication and messaging with existing customers

Understanding how your product compares to others in your niche
The Makeup of Luxury Market Research
In order to gain valuable insights, your luxury market research project should include research from two sources – primary and secondary information. The primary and secondary sources that you chose to utilize will depend upon the goals of your market research project. 
Primary Research
Primary research is performed by gathering and analyzing information from first-hand sources. While it can be challenging to gather primary information – especially within the luxury goods sector – the payoff is high because it provides you with insights that are unique to your particular company, brand, or product.  
The most useful types of primary research for luxury market research include: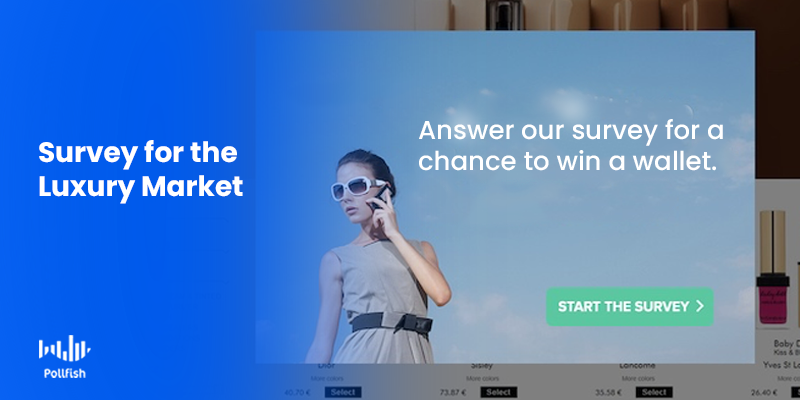 Secondary Research
Secondary research involves gathering and analyzing data from existing, published sources. Secondary research requires combing through large amounts of information to identify the sources that are most relevant to your business. Examples of secondary information are:
Luxury market research papers

Industry reports

Research agencies

Case studies

White papers

Statistic sites

SEO and keyword research
Secondary Research Sources
At the outset of your luxury market research, you should focus on gathering information from existing sources. This can provide you with a strong understanding and help you identify the focus of your primary research endeavors. 
Here are some excellent sources of secondary information that are relevant to the luxury goods sector. 
Navigating the Luxury Market Post-COVID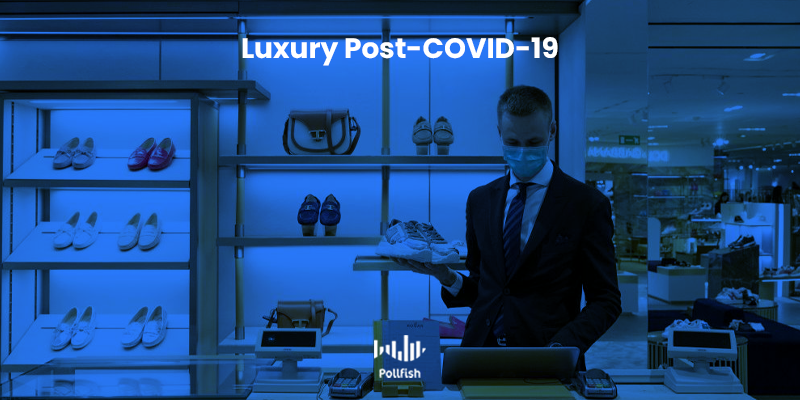 When factories were shuttered across Italy, one of the leading producers of luxury goods, the production of luxury goods suffered a major setback. Stores across the world were closed just as spring and summer collections should have been released. Without the in-store experience, luxury brands suffered financially; sales were an estimated 70% lower than they were in 2019. 
As luxury brands look for a way to rise from the ashes and reach consumers in new ways, luxury market research has never been more important. Brands will need to make adjustments in how they market and distribute their products. Before making a massive investment, they must do their best to ensure the new strategies are sound.
Luxury brands will need to consider how to create products to meet evolving needs, envision new shopping experiences, and design marketing campaigns that address this new reality. 
Market research is a surefire way to gather critical insights on your target market, competitors and industry at large. In turn, this will pave the way for success The use of online surveys, virtual focus groups and interviews can help luxury brands make smart decisions about how to connect with their clientele and ensure their future prosperity.
Frequently asked questions
What is luxury market research?
Luxury market research is the process of gathering and analyzing information in order to gain a clear understanding of how a luxury goods business fits into the competitive landscape.
What are the benefits of luxury market research?
Luxury market research can help luxury brands gain a better understanding of their target market, identify new areas for growth, learn the ideal price of items, improve communication between the brand and existing customers, and understand how the company compares to the competition.
What types of primary research are helpful for luxury market research?
The most useful types of primary research for the luxury goods market are surveys, interviews, focus groups, and field research.
What is luxury market secondary research?
Secondary research for the luxury market is the process of gathering and analyzing existing publications and data from sources that are relevant to the luxury goods market.
How is luxury market research performed?
First, the goals of the luxury market research project are established. Then, the research team will conduct primary and secondary research to gather large amounts of information. After performing analysis, the information is organized into a luxury market research report.
---
Do you want to distribute your survey? Pollfish offers you access to millions of targeted consumers to get survey responses from $0.95 per complete. Launch your survey today.
Get started