How to Conduct Telecom Market Research Like a Pro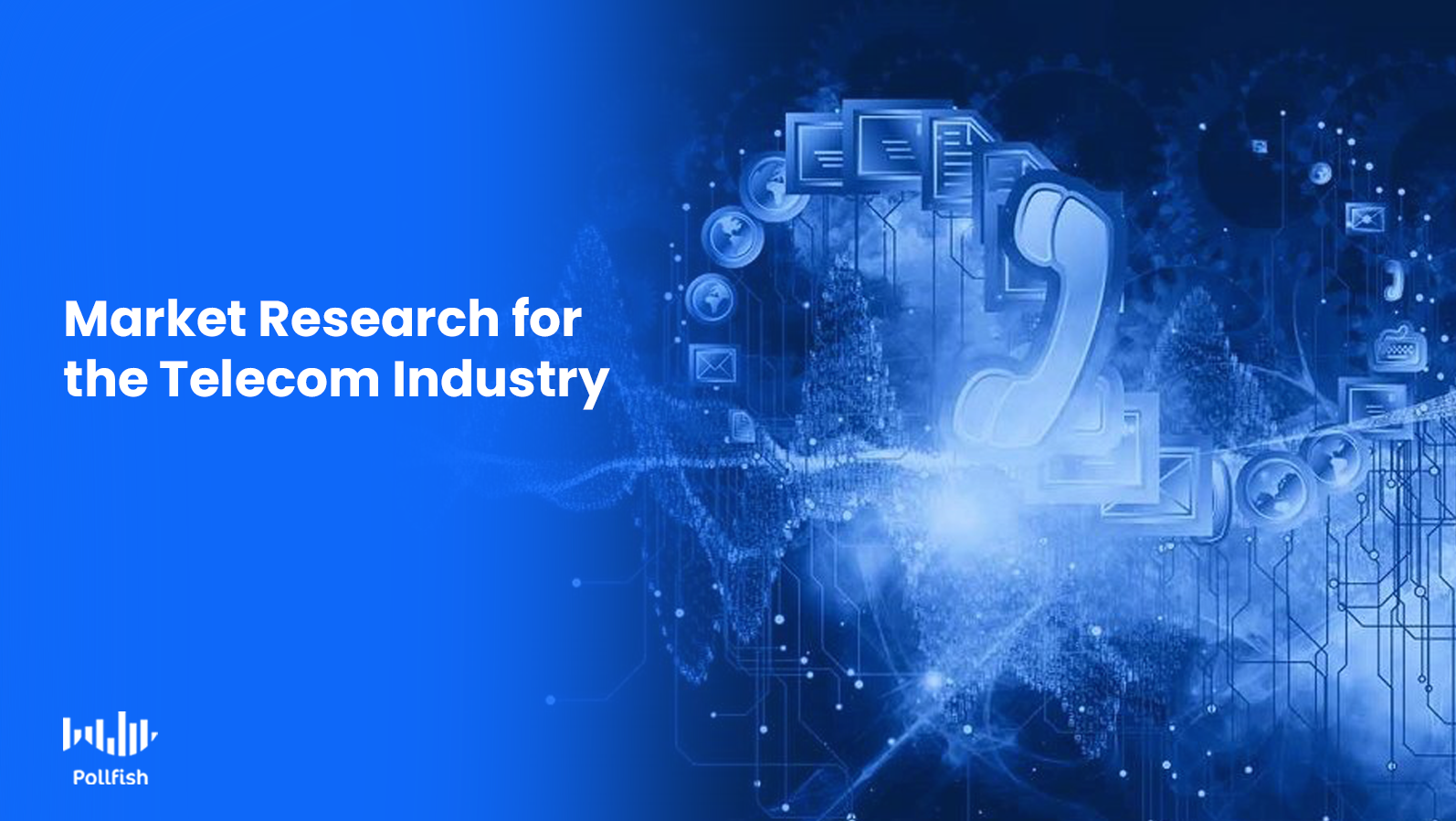 As 2020 began, it was hard to imagine a scenario that would cause our society to become even more dependent upon the telecommunications industry. Yet, 2020 did exactly that by demonstrating that we could create a "new normal" thanks to the incredible power of telecommunications. 
Telecommunications companies enabled the world to keep moving, albeit in a completely new way. While people around the world scrambled to set up home offices, classrooms, and new distribution channels, telecom companies raced to keep up with increased demands on the network.
Now a year after the crisis began, telecoms are ready to move out of survival mode and into growth mode. As the traditional players and telecom startups think about post-COVID growth, they rely upon telecom market research to help them understand the demands of this evolving landscape. 
An Increased Demand on Telecoms
Woven into nearly every aspect of daily life, the telecom sector already powered business transactions and communications, connected increasingly smart homes, kept a steady stream of entertainment on tap, and facilitated conversations across the entire globe.
Yet, our true reliance upon telecommunications was demonstrated when the world was forced to find new ways to work and communicate as the COVID-19 crisis unfolded. Almost overnight, we found ourselves even more reliant on telecommunications. 
A dramatic number of new businesses began to operate remotely and were able to do so because of the existing telecom infrastructure. Education moved almost entirely online. Cinemas and concert venues closed, sky-rocketing the demand for online entertainment. 
Even our happy hours moved online, as we sought ways to connect with friends, family, and colleagues from afar. From the safety of our homes, we discovered that telecoms could keep the world connected and our economy afloat while we remained physically apart. 
Reasons to Conduct Telecom Market Research in 2021
After the disruption brought by COVID, strategists are once again able to identify areas for growth in the telecom market. Here are some of the ways that telecom market research can help businesses thrive in 2021:

Understand how customers' needs have changed.

Everything has changed, from the way companies work, to how we shop, to how we access entertainment. Market research can help understand how the needs of various market segments have evolved and what a practical outlook for the future is.

Rethink entertainment experiences.

With cinemas and live venues closed, consumers are looking for new sources of entertainment.

Content and distribution

are more intertwined than ever. Telecoms must rethink their entertainment bundles and partners to stay abreast of consumer demands for new experiences. 

Measure the new financial reality.

While 25% of consumers plan to

subscribe to more media services

in the next year, many of them will have smaller budgets now. Market research can help companies explore tiered subscription opportunities and in-experience ads to offset costs.

Identify new products and services

. With an increased reliance on telecoms, there is ample opportunity to introduce new products and services into the market.

Determine how to leverage next-generation technology.

As the rollout of 5G continues, telecom market research can provide insights into new business opportunities that will be available with increased mobile speed.
The Makeup of Telecom Market Research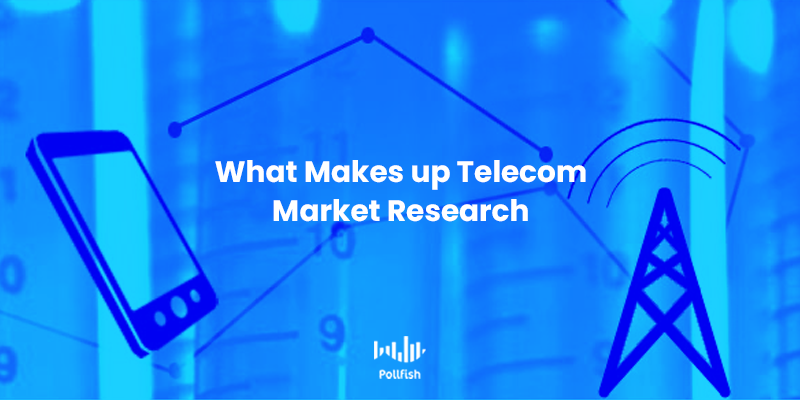 As with other types of technology market research, telecom market research involves collecting both primary and secondary sources of information. 
For example, in 2017, Vodafone conducted a breakthrough market research project to study the target market of 18 – 24 year olds. Their research efforts culminated in the production of video ads that outperformed other telecom brands and resulted in an impressive 65% increase in brand recall.
This is just one example of how market research can provide dramatic insights that can revolutionize how a telecom creates and markets its services.
Primary Research Methods for Telecoms
When conducting telecom market research, primary information is capable of providing detailed and unique insights about your target market. This is because you will gather and analyze information directly from first-hand sources. 
While it can take some time to plan out primary research, you can expect the rich rewards of highly relevant information, which can give your business a competitive edge. The best methods for collecting primary information for telecom market research include:
Online surveys

distributed to existing customers or new target markets.

Survey Panels

to understand how telecom needs have changed since early 2020.

In-person or phone interviews

A focus

group

provides an intimate setting where a small, targeted group of people can openly discuss their current and future telecommunication needs.

User testing, which is especially useful when considering new entertainment channels or experiences 

Consumer research panels

can help evolve products or ideas by facilitating an ongoing dialogue with the same group of people between product iterations. 
Secondary Research for Telecoms 
Secondary research involves collecting data from existing, published sources. This is a great way to power the initial stages of your market research project. Once it is completed, you can identify the areas that require more specific research and expand upon these through primary research.
The most useful sources of secondary information for telecoms are:
Telecom market research papers

Industry reports

Research agencies that specialize in gathering info for telecoms

Case studies and white papers

Statistic sites

Government sites

Keyword research and SEO sites
Secondary Research Sources for Telecom Market Research
The following is a compiled list of some of the best sources of secondary information for your telecom market research project. These sources can provide you with a better understanding of the current landscape and how it may evolve in the short and long-term. 
Seize Opportunities for Growth with Telecom Market Research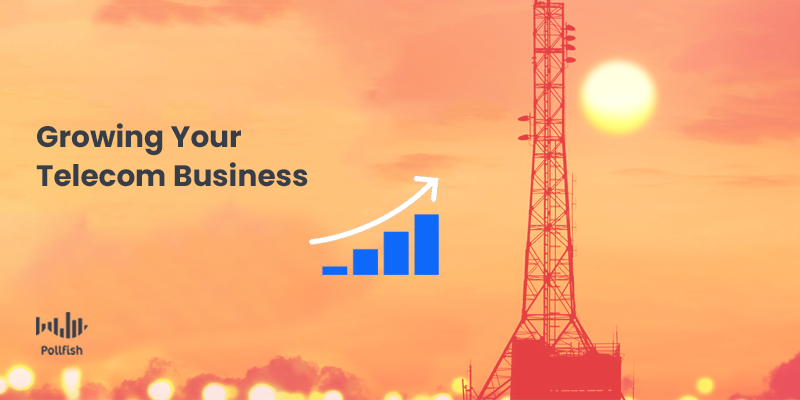 Telecom market research can help you understand exactly what your customers need and how you can reach them in the new reality. With increased demands for services online — from business to entertainment to education — the need for reliable telecom services has never been greater. 
Given the increased reliance that the world will have on the telecommunications sector for the foreseeable future, there are plenty of opportunities for existing players and startups alike to expand their reach and claim new market segments.
Now is the perfect opportunity to stake a claim in an ultra-competitive industry or reinforce your position as an industry leader. Market research is the key to understanding where and how to grow in the coming years.
Frequently asked questions
What is telecom market research?
Telecom market research is the process of gathering primary and secondary sources of information specific to the telecom industry.
What are consumer research panels in telecom market research?
A consumer research panel is a group of individuals gathered to provide opinions, insight and feedback on products and services. Basically, it's a method of primary telecom market research with the panel being the participating audience.
Why should you conduct telecom market research?
Telecom market research is an important step in overcoming the disruption caused by COVID-19 and thriving in 2021, as the pandemic resulted in a heavier reliance on telecommunications. Telecom market research shows how your customers' needs have changed, exposes their new financial reality and helps you identify new products and services.
How can surveys provide primary research for telecom market research?
Online survey platforms provide an effective means for conducting primary research on the telecom industry. A strong online survey tool provides a suite of capabilities for easy survey creation, deployment and analysis. Telecommunications businesses can thus study their target market with ease.
Where can you find secondary research for the telecom industry?
Here are some secondary resources for the telecom industry: Telecom Global Market Briefing: Covid 19 Impact and Recovery, the World Telecommunication ICT Indicators Database, Statista's Telecommunication Services – Statistics & Facts, MarketResearch.com's Telecom Market Research Reports, Deloitte's Digital Media Trends Survey Results and OECD Telecommunications and Internet Statistics.
---
Do you want to distribute your survey? Pollfish offers you access to millions of targeted consumers to get survey responses from $0.95 per complete. Launch your survey today.
Get started