How to Reach the Correct Target Market Sample to Understand Your Customers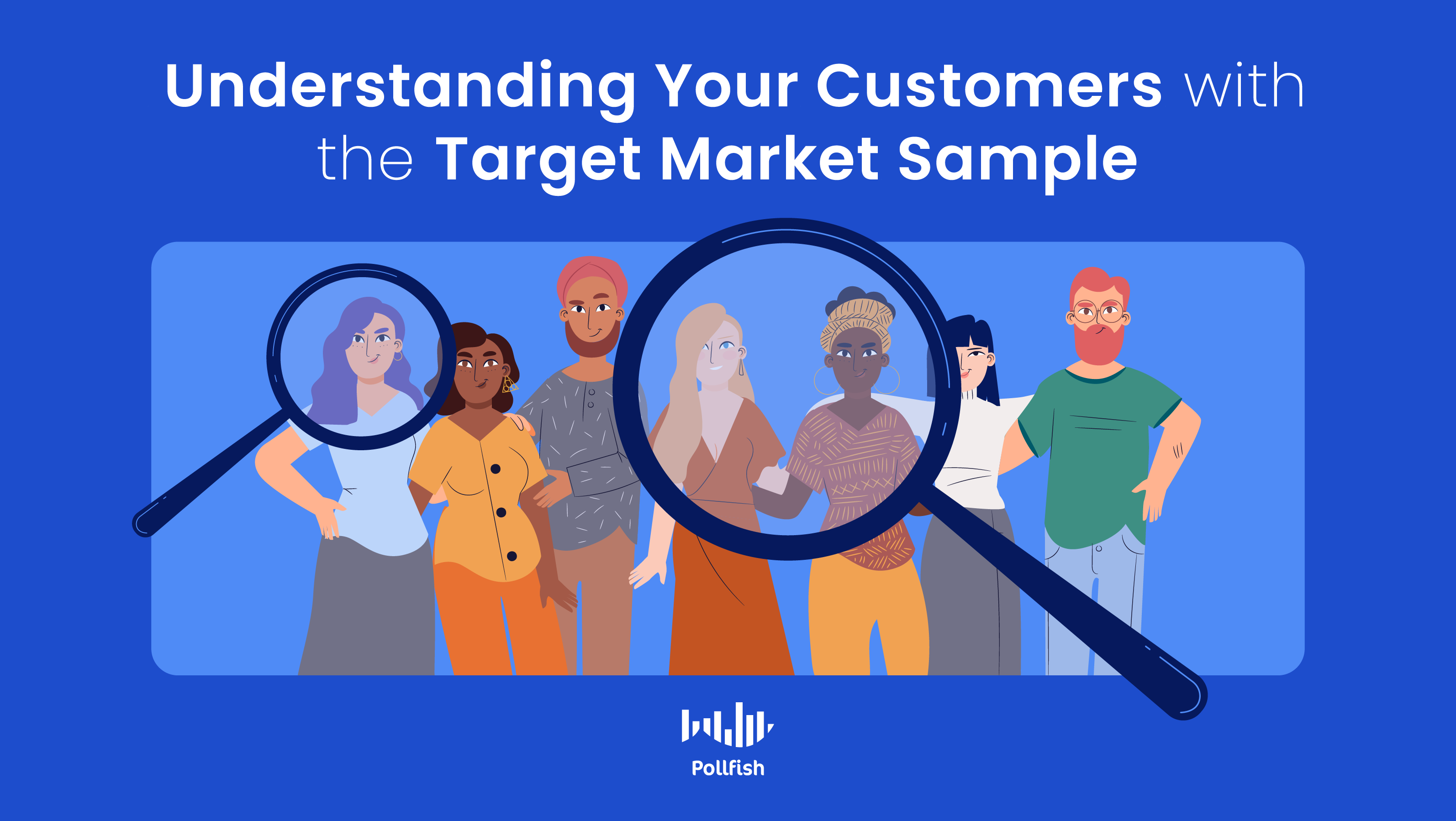 A target market sample to market research is what a target market is to a business: of critical importance. This is because market researchers must conduct research on the correct sample of the population.
When it comes to business, this sample is largely made up of a business's target market, i.e., the segment of the population most likely to buy from the business. In order to build effective survey studies and perform valuable market research, you need to specifically examine the target market sample.
Finding this sample can be difficult, let alone contacting it. This article explains the concept of the target market sample, including how to properly determine its members and reach out to them for your market research needs.
Defining a Target Market Sample
A target market sample is a kind of market research sample; this concept denotes a group of people who participate in your study, representing an entire targeted population.  
A target market sample is a specific kind of market research sample. As its name implies, it is a sample that represents your target market, as it is made of the people in your target market. If you do not know how to identify your target market, conducting market research is the best way to accurately determine it. 
In particular, effective survey studies can help you determine the members of this group. You can further divide the group into specific segments by way of market segmentation. While this practice is a critical subset in marketing, it too can be conducted via market research, including survey research as a primary method.
A target market sample works symbiotically with market research, which is to say that one relies on the other to achieve its best performance. This is due to the fact that you need to be acquainted with this sample, as learning more about it is crucial for your market research. 
Concurrently, performing market research correctly will help you define your target market sample, allowing you to cater to this group correctly, which in turn will increase sales and profits. 
The Importance of the Target Market Sample in Market Research
As aforementioned, a target market sample and market research share a symbiotic relationship. A target market sample is critical to market research on several other grounds. First off, it is used in both probability and non-probability sampling.
These are the two major sampling sources in survey sampling methods along with other market research methods. For example, you ought to conduct studies on your target market sample during other primary research such as interviews, VoC programs and focus groups, along with secondary research like trade publications, statistics providers and verticalized websites. 
This group is not merely applicable to these forms of research; rather it is necessary. Here are several ways that prove the importance of garnering and studying your target market sample. 
Before studying your target market,

you must ensure that you are reaching the correct people.

A target market sample comprises them.

Wasted efforts are too costly and time-consuming

, thus, you have to be in touch with your target market.

You need to

understand your customer base

for all marketing and business endeavors.

Understanding your target market samples assures that you

reach the correct people for future research and non-research undertakings

. 

This sample allows you to form data-backed characteristics about your customer base, as you can safely vouch their representation of your target market.  

You can build personas by reaching and studying the correct sample.

You can perform

qualitative research

along with statistical research

Having access to this sample means you will be able to make informed predictions about your target market.
Determining Your Target Market Sample
Given that one relies on the other, you must conduct market research properly and define your target market sample accurately before proceeding.
To identify your target market, you must first conduct some secondary research. Although this action is best-suited for startups and those new to the business world, long-established businesses can still benefit from this, as consumer interests change. 
For example, not too long ago, Facebook was considered a social hub for college students and the younger generation. But in the current year of 2021, 46% of older Americans use Facebook. As a matter of fact, Facebook is the most-used social media platform among seniors.
You'll find research on your target market and some of its segments in secondary sources such as brand literature (reports, case studies, blog posts, articles), news sites (in your niche) and sites dedicated to market research.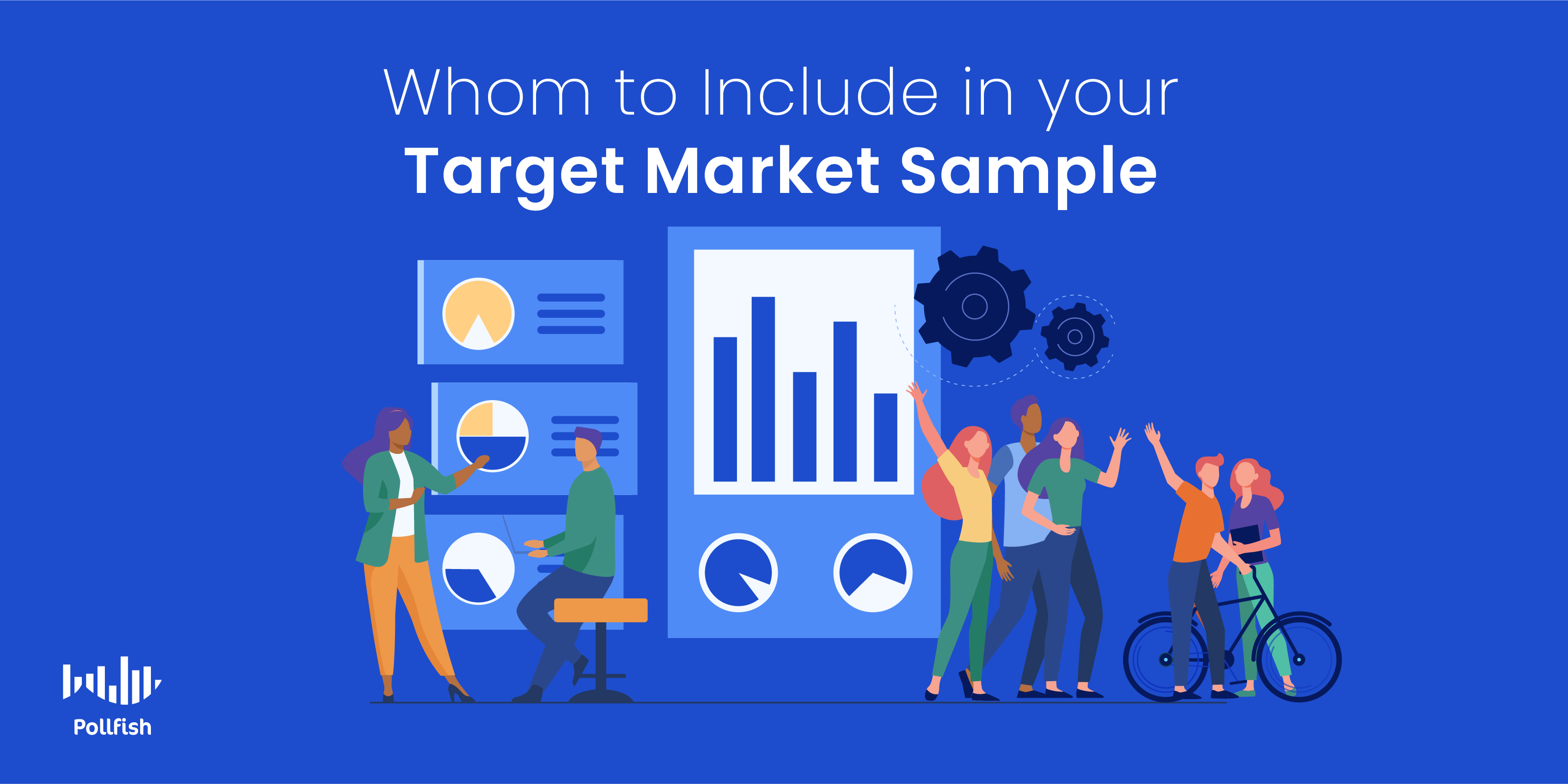 While secondary research is a good starting point, it does allow you to fully capture the makeup of your target market. Therefore secondary research alone is inadequate for obtaining your true target market sample. 
Instead, you must learn who comprises your target market sample via primary research. There are various market research tools available, but they are far from equivalence. 
In order to form the makeup of your target market sample, that is, before, you reach out to it for concrete marketing campaigns, you must first employ an easy-to-use tool for such a campaign, the kind that allows you to amass their key traits and preferences.
Survey research is a rescuing aid, as you can survey suspected members of your target market (based on previous secondary research) to understand them better. In such a case, you do not need to set up a strict screening portion on demographics, as you are still learning which demographics to use in your sample. 
Create these initial surveys to learn more about your suspected target population. Search for trends among ages, geographic location, ethnic groups and cultures, along with lifestyles. This will help you get a feel of who is most interested in your niche and most importantly, your product, service or experience. 
During your survey data analysis, segment your respondents based on their opinions, preferences and demographics information. You can disregard the demographics who show little to no interest in your offering.
Continue this process should you require market segmentation, to further organize your target market into smaller segments. Segmenting your customers is critical for providing personalization.
With these actions, you are able to identify who to include in your market research or survey sample.
How to Reach the Correct Target Market Sample
Secondary sources can appear to be arbitrary sources of research, whereas primary sources allow you to wield full control — at least they should, in market research. As such, you should conduct surveys to extract data from the correct target market sample.
Once you've identified your target market sample members via secondary and primary research, you can then safely conduct market research on them for a variety of macro-applications.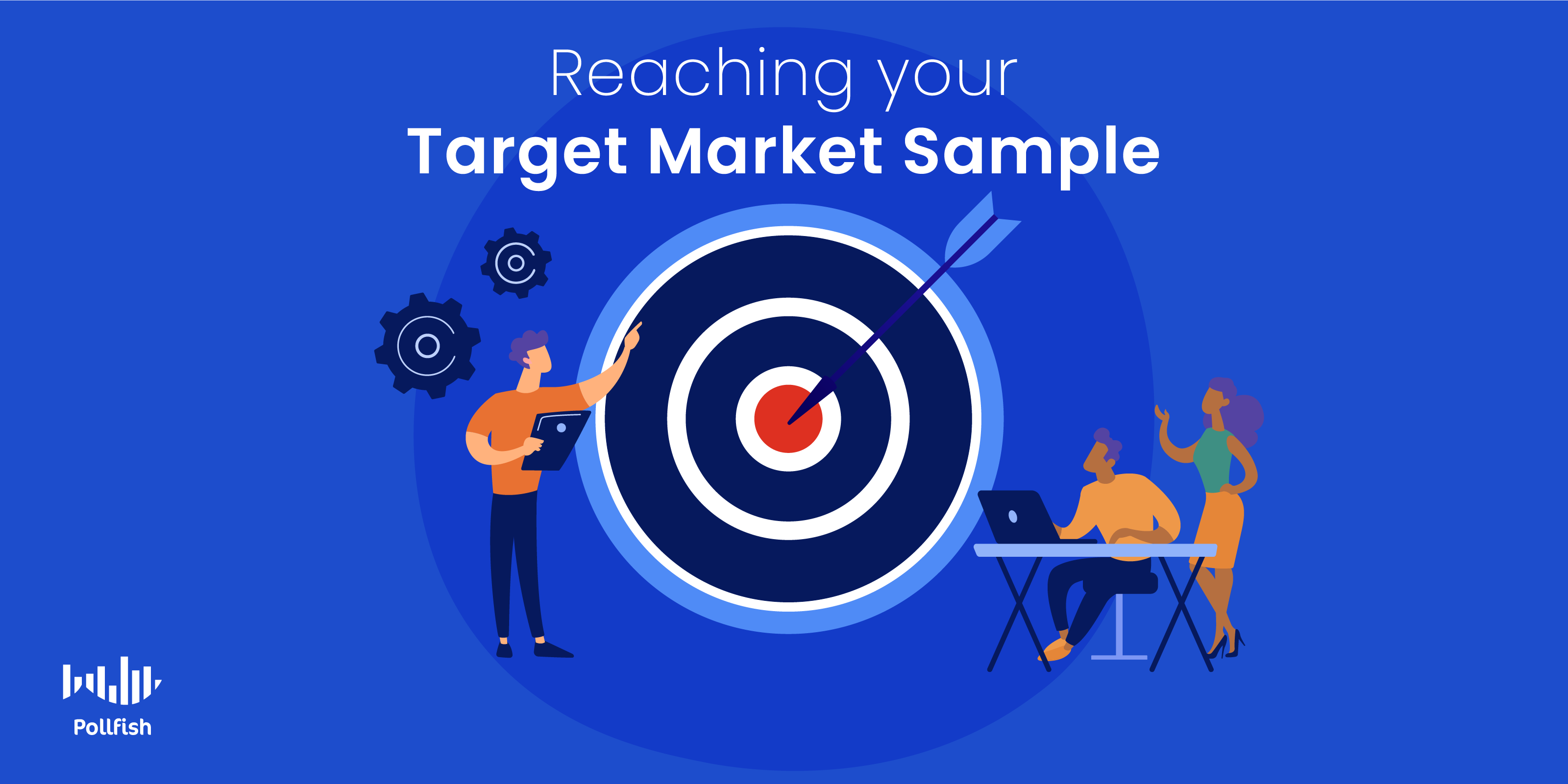 These include campaigns in the following:
general marketing

advertising, branding

customer experience (CX)

customer satisfaction
Start small by testing a general portion of your target market. This involves survey participants bound by common demographic categories. You do not need to delve into psychographic and behavioral traits just yet.
Instead, ask the more general population of your target market sample a mix of qualitative and quantitative questions. This will help you map out who they are beyond their general demographics. As such, this can be seen as an extension of determining your sample members, but to a far more precise degree.
When you get a better sense of your target market, you should then conduct more granular surveys to understand their needs. After this, you ought to create quantitative surveys in order to form statistical representations of your target market.
You can switch between quantitative and qualitative surveys, or conduct surveys that include a mesh of both. The more surveys you run on your target market sample, the more meticulously will you be able to define it. 
The more accurately-defined your target market sample is, the more accurate and relevant it will be for your market research. Fortifying your market research will lead you to make better business decisions. 
Satisfying to Your Customer Base
Satisfying your customer base is no easy feat. Businesses have invested long and hard into marketing. But you cannot deliver a valuable marketing campaign without understanding your target market to a T.
Thus, you need to perform continuous market research on this group of people. To do so, you must understand who constitutes your target market sample, the market research sample of your focus. A strong survey platform will help you achieve this objective.
The correct online survey platform will allow you to painlessly identify your target market sample and deploy surveys to it. After all, if you cannot reach out to your sample and extract data, then it is of no use to your business.
Thus, when you conduct market research on the members who belong in your target market sample, you will avoid useless and inaccurate research, the kind that offers no value to your company. Surveys help you ward off this risk.
---
Do you want to distribute your survey? Pollfish offers you access to millions of targeted consumers to get survey responses from $0.95 per complete. Launch your survey today.
Get started