How to Do Market Research for a Business Plan Successfully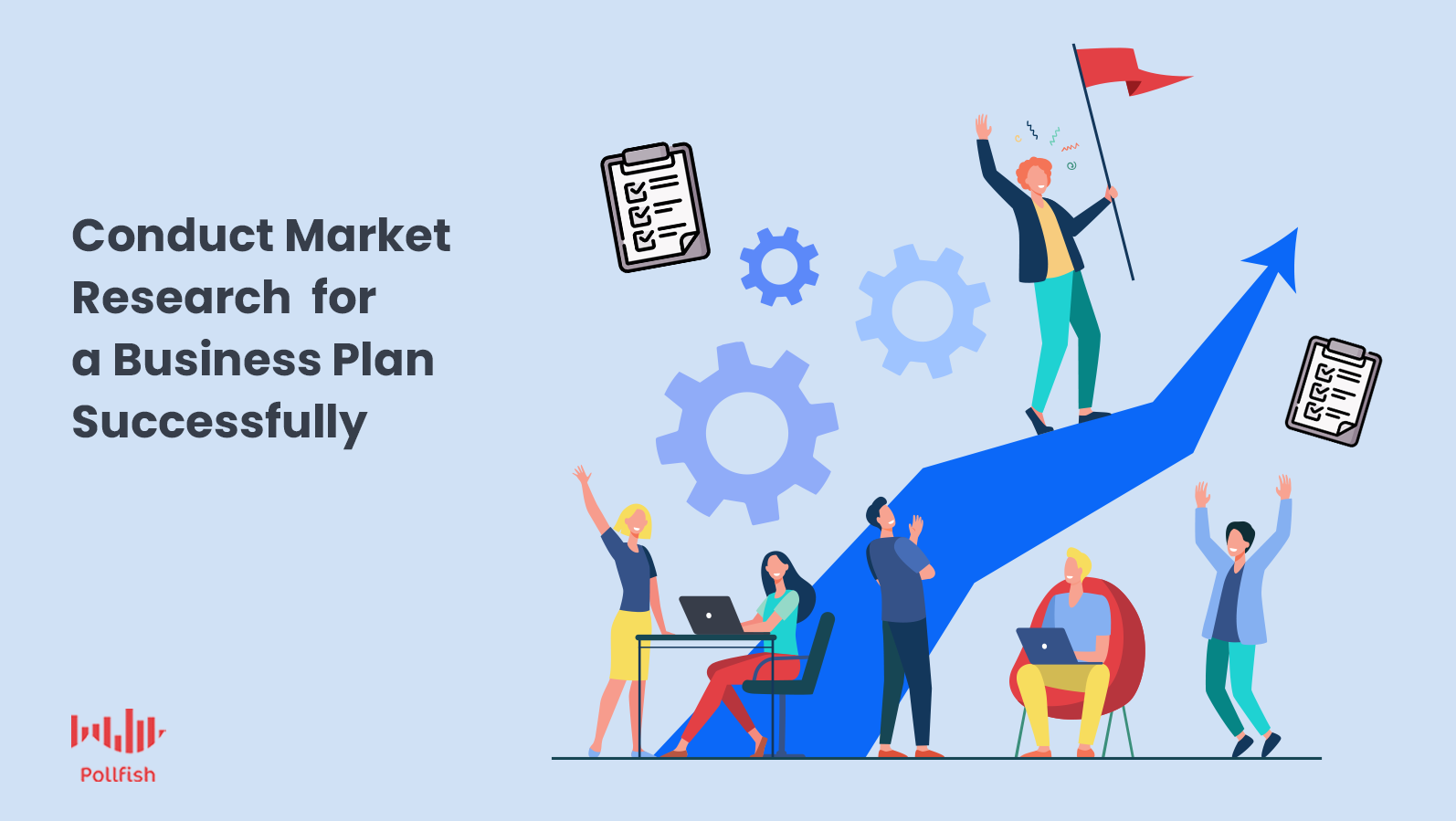 The entrepreneurial-minded folks may long have wondered how to do market research for a business plan. 
After all, a business plan lays out the foundation, purpose and expectations of a new business venture. Given that the risks of starting a new business are manifold, entrepreneurs must conduct market research.
20% of American businesses fail after only their first year of operation, a dismal reality that climbs to 30% after two years.
Newfound entrepreneurs and serial entrepreneurs alike should therefore carefully commit to and execute a business plan.
While market research applies to a wide breadth of applications that cover various business cycles and processes, including opening and operating a new business, it too can be used for producing a 
This article expounds upon how to do market research for a business plan — and succeed in your venture.
Defining A Business Plan and Its Needs
Before you set out to formulate a business plan, it is vital to fully understand all that it entails. Usually created for startups, it is necessary for all businesses to implement. 
A business plan is a written document that summarizes the main aspects of starting up and managing a business, making it the foundation for your business.
A business plan specifically details a business's objectives, along with its financial, marketing and operational needs and a roadmap thereof. 
It is created to guide a business through each stage in its establishment and management.  As such, it allows business owners to lay out their needs and goals and track them as the business grows.
A business plan must be updated at regular intervals, as priorities and goals are subject to change. Additionally, when an established business moves in a different direction, it needs a new or completely updated business plan. 
The Importance of a Business Plan
A business plan is an important document and not merely for the purpose of monitoring your business as it develops. This is because this document is also needed to obtain investment, especially in the early stages of the business, in which it does not have an evidential track record.
Thus, a business plan shows investors whether your business is on the right course and is worth investing their funds into. Lenders will require proof of a business plan when they deliberate the approval of a loan. 
Here are several other reasons as to why creating and updating a business plan is important:
Making important decisions.

It allows you to answer difficult questions at the onset, before they emerge. Understanding these decisions helps you understand how they fit into your overall strategy.

Addressing key issues to avoid future problems

. These include pricing, competition evaluation, market demand, capital and team members.

Proving the viability of your business

. Planning your vision into a full-fledged business bridges the gap between an idea and reality.

Market research

is essential for this point, as it helps you find key insights on various aspects of your industry, including your competitors and customers. 

Communicating objectives with team members and all those involved

. This is important for larger teams, particularly for assistance when you are too busy to relay information or guidance to your team members. This may also help investors or partners who cannot reach you, as it lays out objectives and criteria.

Standardizing and carrying out key objectives

. Placing your objectives, criteria and other needs gives them more weight and attention. If they aren't in your business plan, thereby, in writing, they can easily fall by the wayside. A business plan helps avoid this, standardizing key objectives and benchmarks.

Guiding consultants, freelancers and other workers

. When employing freelancers and contractors, you can turn to specific sections of a business plan to guide these workers, to ensure they understand your vision, goal and other key business aspects.

Obtaining financial support.

Whether it is via borrowing from a bank, turning to venture capitalists or putting your business up for an acquisition, a business plan makes your business and its viability clear for these key financial players. 

Acclimating to market changes

. Updating your business plan can help you during periods of critical change in your market. These changes include: changes in customer needs, new regulations, trends or updates in your industry.
Defining Market Research
Market Research is a wide-encompassing practice that involves gathering information to bolster knowledge about a business's industry, niche and target market. 
It involves the systematic process of amassing, analyzing and interpreting data and information around the state of a business's industry and its key actors. The key actors entail a business's target market, competitors and the movers and shakers within its industry.
As such, it involves gathering research around the niche, trends and industry as a whole. 
This involves gathering secondary research, research that has already been conducted and made available, along with primary research, the kind that requires you to conduct yourself. These main types of research gathering involve various means, techniques and tools that researchers can use.
Market research largely deals with evaluating the viability of a new product or service, although this aspect is primarily referred to as customer development. By conducting market research, you can therefore gather information on virtually all areas of your business. 
Why a Business Plan Needs Market Research
A potent document, one that properly lays out the 7 components of a business plan, from the executive summary, to the market analysis, to the strategy, financial plan and all other in-betweens, most use market research to develop it. 
Market research provides the key data, information and nuances your business plan needs. Although a new business or business idea is born on intuition, a business plan must be backed up with data to prove its viability and positioning in its industry. 
As such, market research must be performed in the early stages of the business plan, as it is the phase in which you learn all about your niche, its trends and the demands of your target market (including the makeup of your target market via market segmentation).
Only after analyzing all of your market research results, will you be able to populate the business plan within key areas such as market analysis, financial projections, strategy and implementation, marketing endeavors, pricing and location. 
A business plan must be comprehensive, another way in which market research is of utmost importance, in that there are various methods and tools you can use to conduct it. By consolidating all of the different market research techniques, you are establishing an exhaustive business plan, the kind that leaves no key consideration out.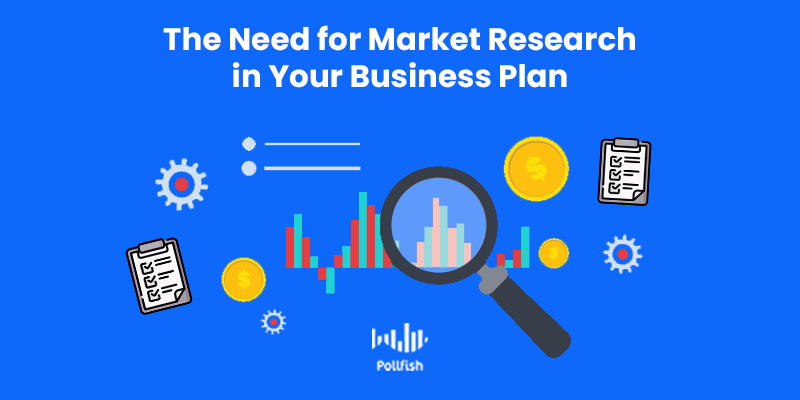 The following presents the key data and information of a business plan that market research can extract:
Demand

: Does your product/service have enough market potential to justify a new business?

Pricing

: How will you determine the pricing of your offerings? 

Target Market

: Who makes up your target market? Do they have enough spending power to buy your product or service?

Location

: Does your business require opening a physical store or can it effectively reach its target market via ecommerce? Perhaps it needs both?

Historic data on your product/ service

: How have the products and services in your niche performed over time? How do they perform currently? 

Marketing and Market Entry

: How will you form an explanation on how you'll enter the market? How will you promote your products/services to solidify your entry?

Labor Requirements

: Do you have enough manpower to form a business? How many employees and contractors will your business require?

Financial Plan

: Do you have the financial means to cover all operations?
How to Conduct Market Research for a Business Plan
Since a business plan ought to include concrete information to pave the way for business success, it requires thorough market research. Given that market research encompasses so many modes and forms, it can be overwhelming and even intimidating to begin to conduct it for your business plan.
The following provides a step-by-step guide on how to do market research for a business plan, so you can craft your plan in an informed manner, equipped with critical market research.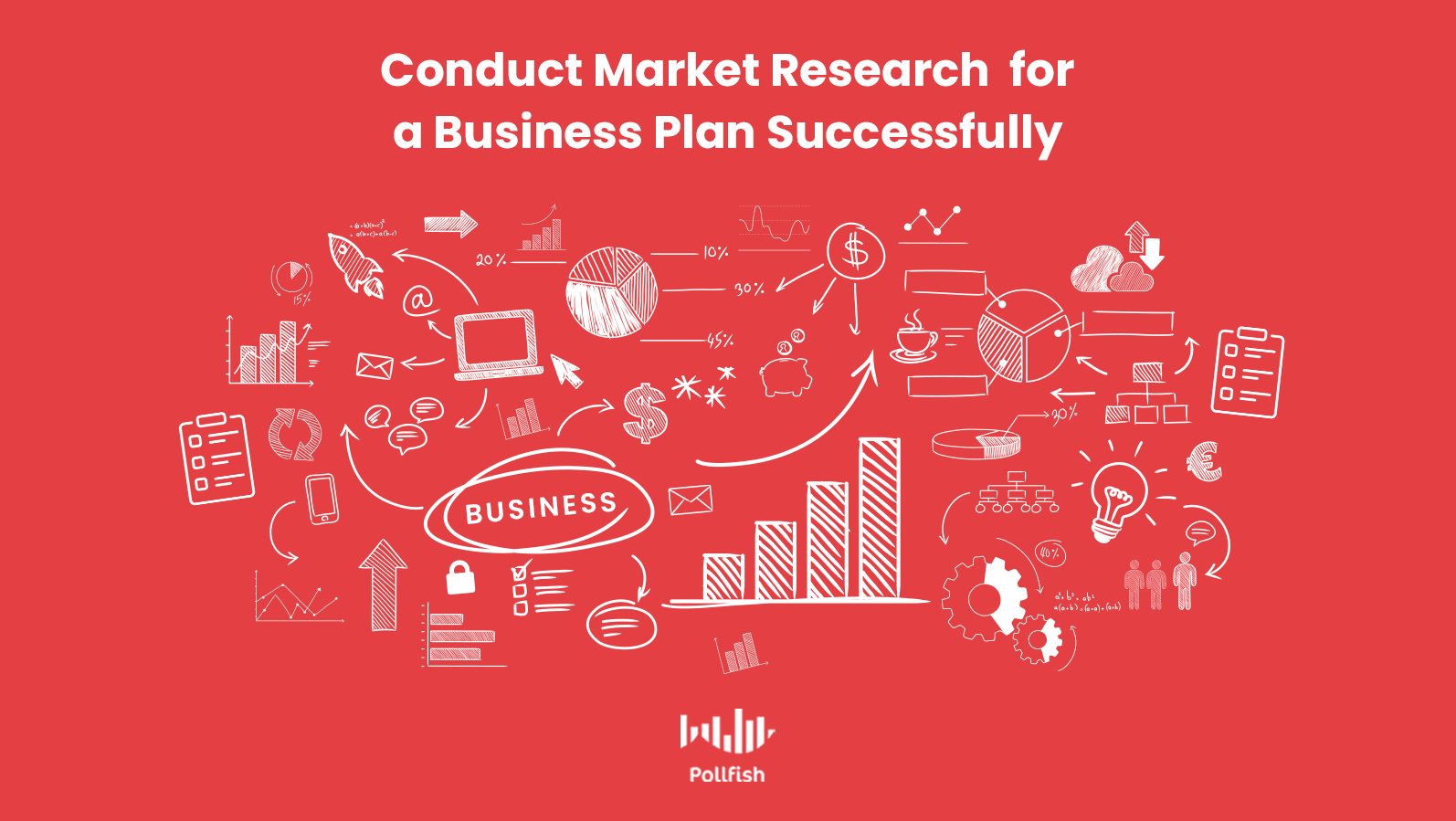 Set a preliminary budget.

This will allow you to make well-informed expenditures on market research. 

First, search the secondary sources available; while some are free, there will be many that aren't.

Identify all that you'll need to know about your market

. Set objectives and start from a high level of needed information. 

Then, narrow it down to a specific niche, with suspected market segments.

Focus your research via secondary sources on your market. Look at trade publications, new sites dedicated to your market, industry reports, local reports, statistics websites, blogs on the startups in your niche, including their stories of success and failure and other secondary resources.

Prioritize the findings in Step 1

. 

Conduct further secondary research on your priorities.

Then, switch to primary research methods to zero in on your most critical research subjects.

Get acquainted with your target market

: You'll need to know who makes up your target market first.

You can achieve this by conducting secondary research on your target market.

Use primary research to understand your target market on your own terms.

Use an online survey, a

focus group

or a

survey panel

.

Segment your target market further and start building personas from the shared characteristics they exhibit.

Conduct product/service research via secondary and primary means

.

Be sure to find similar offerings available to identify your competitors.

Survey your target market on their needs and feelings towards similar products/services, along with their aversions and desires for updates.

Research the costs associated with operating your business

in relation to the products, supplies, services and maintenance it will require.

This will help you understand how to set up your prices as well.

Research the costs of marketing and publicizing the launch of your business.

Compare all costs and establish a preliminary business budget.

Study your competitors further

. 

Jot down their strengths and weaknesses.

Compare your offering to theirs, does it fill any gaps or voids? Is it better price-wise?

Analyze your research

.

Break this down from high to low levels of research. Ex: From the general industry to the exact niche, from a large target market, to specific segments, to specific personas.

Adjust your budget, goals and plans.

Filter your research into the seven components of a research plan

. These include:

The executive summary, company description, products and services, market analysis, strategy and implementation, organization and management, financial plan and projections.

Read and refine your business plan

.

Assure that everything makes sense. If there are gaps in the information you have outlined, consider conducting more research.

Highlight areas of opportunity, along with areas of risk. 

Edit your business plan as needed.
Empowering Your Market Research-Powered Business Plan
Market research is a wide-reaching practice that blends consumer behavior and economic trends to help you validate and improve a business idea. It can also help you change the course or style of an already established business.
Thus, it is not solely for startups. Market research can be difficult to conduct and manage, as there are so many business aspects you'll need to consider to lower your risk of failure. Concurrently, there is so many kinds of market research you can stand to conduct.
Even with the steps listed above, navigating through the jungle of market research can be a laborious and difficult task. While you can't control secondary resources, you can wield control of your primary research endeavors via an online survey platform. 
This kind of market research tool allows you to take the reigns in every aspect: from asking the exact questions you seek answers to, to targeting a specific market segment, to deploying your surveys across the most-frequented websites and apps. 
A potent survey platform will complete all of these crucial tasks, making primary research an easy task. The trick is to find an online survey platform that can handle all of these tasks, along with making it easy to analyze the data.
---
Do you want to distribute your survey? Pollfish offers you access to millions of targeted consumers to get survey responses from $0.95 per complete. Launch your survey today.
Get started