Survey Panels Vs Organic Sampling: Which is Better for Market Research?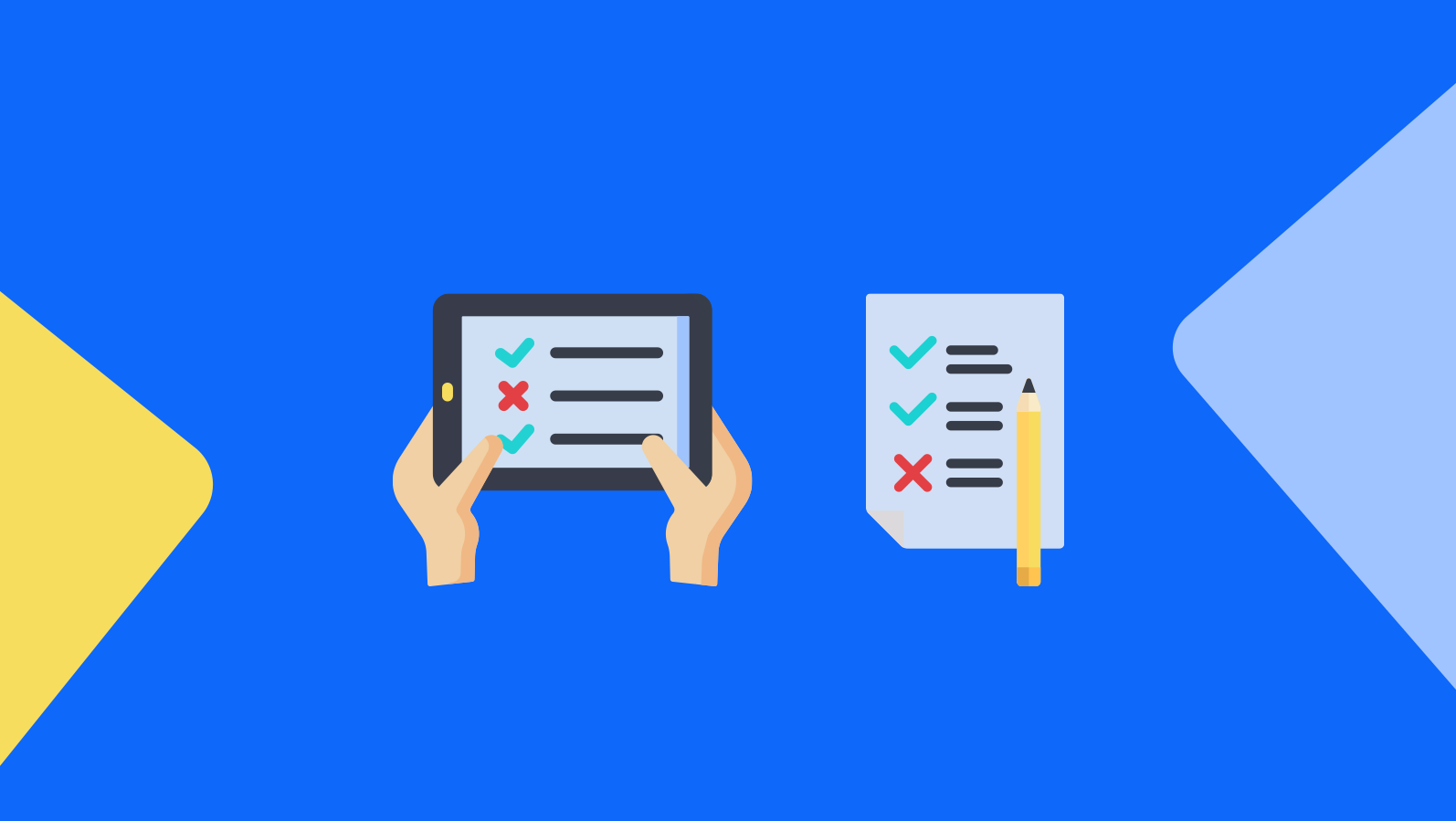 Survey panels and organic sampling are two of the major methods used to collect survey data. Since getting survey responses without the assistance of software is an almost impossible feat, these two methods have reigned supreme.
Both of these survey response mechanisms are unlikely to wane anytime soon, due to the prevalence of online surveys. As a matter of fact, the online survey software space has risen by 8% between 2015 and 2020.
With online surveys granting market researchers and marketers a large sweep of survey types to conduct, the point of contention becomes: which type of survey response collection data is better, survey panels or organic sampling?
This article will explore both forms of data collection so that you can objectively decide which to opt for in your survey research campaigns. 
Defining Online Survey Panels
Survey panels, also called online panels or research panels, all denote a data collection method in which responses are collected by way of pre-recruited and pre-screened respondents who agreed to take part in a survey.
This method helps businesses in that it assures them that a group of people will take their survey; usually, members of their target market are called upon to take the survey. 
There are a number of ways survey panels can be assembled. One such method involves mail-in recruitment, which has significantly declined in the digital age. Another relies on phone calls via Random-Digit Dial (RDD), a method in which respondents are chosen to take a survey from random telephone numbers.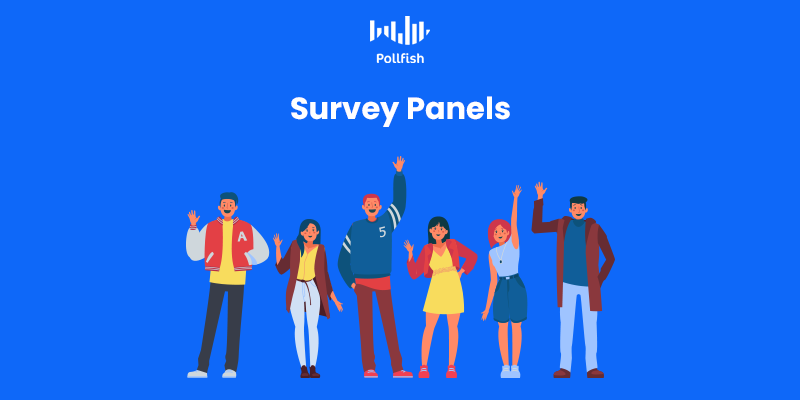 When it comes to recruiting survey panels digitally, they are garnered through an opt-in format such as a signup page or through an email invite that routes users to the survey page.  All of these recruitment manners have low participation, as few people opt into panels.
That is why some brands and market researchers resort to compensating their pre-screened panelists.
The Pros and Cons of Survey Panels
Now that you understand the basic methodology behind survey panels, you ought to consider their pros and cons before fully forming your opinion on whether to use them or not. 
The pros of online panels:
They provide a network of respondents for continuous survey participation. This is especially useful if you need to conduct longitudinal studies. 

They are inexpensive and create fast studies. 

Returning to the same respondents, allows you to detect changing opinions over time, allowing you to see how your target market changes its opinions.

They allow you to create informed custom polling questions based on previous research.
The cons:
Repeated survey participation causes

panel fatigue

, a term denoting the decline in the quality of survey data, due to the boredom or exhaustion of a panelist. This creates them to inaccurately provide responses, either due to skipping questions, ticking off the "don't know" option or rushing through a survey. 

They occur in non-organic (unnatural) environments — inauthentic environments create inauthentic responses. This is because a survey's environment can affect its' respondents' mindsets.

Web panels gather respondents either on desktop or mobile, creating scenarios in which participants are dependent on device types. As such, the survey experience is not very adaptive. 

Panel conditioning

: Repeated survey participation can change respondents' true attitudes, behaviors and knowledge. This makes it difficult to differentiate between actual changes and changes in reporting behaviors.
Random Device Engagement (RDE): A Precursor to Organic Sampling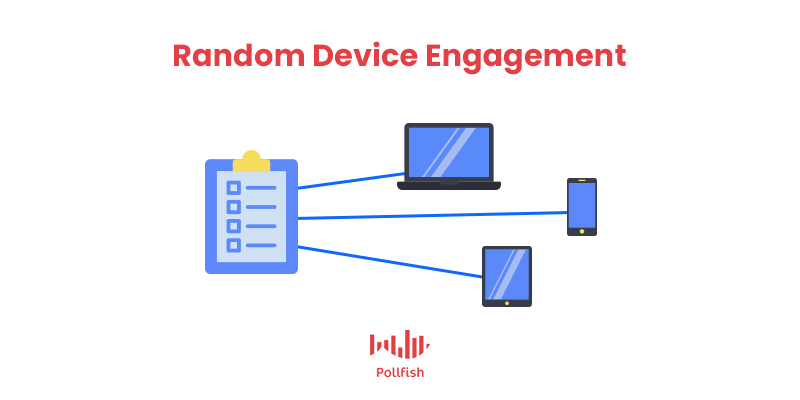 Before you analyze the organic sampling method, you should understand what makes it tick. That is because organic sampling is reliant on the delivery structure known as Random Device Sampling (RDE).
This framework implements intent-based behavioral targeting, typically used by advertisers, to narrow down random respondents in a digital setting, such as on websites, mobile sites and mobile apps. 
Thus, it provides a solution for randomization and capturing the correct audience. 
Random Device Sampling works by tracing the unique IDs of respondents, which are used to track them across devices. RDE, therefore, institutes a mechanism that is both random and organic. 
Organic Sampling Defined
Also called random organic sampling, this method refers to an RDE-based response collection method in which a survey is deployed randomly to users who are already in apps and other digital spaces.
Since surveys are randomly transferred, this method allows respondents to take the surveys while they are in their organic environments. These are the spaces that users spend time in organically, meaning they chose to take part in those environments, rather than being taken there via a promotion, incentive or signing up at a web panel.
Organic sampling works by giving optional invitations (or call-outs) to users in organic settings, so that they would partake in quick surveys. These invitations (along with the surveys themselves) are natively integrated within the digital environments (ex: apps) that the users are in.
This makes several benefits possible. 
The Pros and Cons of Organic Sampling
Powered by Random Device Engagement, organic sampling has many upper hands. However, like the panel survey method, organic sampling also presents certain disadvantages that you should carefully consider. You ought to weigh them against one another before deciding whether or not to use them. 
The Pros of Organic Sampling
An organic environment allows you to avoid panel conditioning, allowing you to extract genuine responses from participants.

It targets respondents' unique IDs so that they can be traced even while shuffling between devices, preventing the same participants from taking the same survey twice. 

Using respondents' IDs allows you to create respondent profiles, which build an overview of the respondents' behaviors demographics, which are critical data to possess.

In turn, the respondent profile helps prevent fraud, as multiple accounts or bots won't able to submit their surveys. 

It yields high response rates (higher than RDD and survey panels).

It creates a seamless UX across all device types, rather than being tied to just one with little wiggle room. 

It provides vast coverage, as RDE integrates natively with a bevy of digital and mobile platforms. That entails greater accuracy. 
The Cons:
It relies on non-probability sampling, wherein some of the members of a population have been excluded and this amount cannot be calculated, which limits how much you can determine about the population from the sample.

It will include biases based on the populations you have preset to include in your sample, even if you assign quotas.

Organic sampling and RDE are at the mercy of the websites and apps that they can be integrated with. It is possible that your targeted sample pool visits apps and other digital places that your RDE survey isn't integrated with.
Which Sample Pool Method Reigns Supreme?
While random organic sampling has made a mark in the survey realm, due to Random Device Engagement, it still faces its rivalrous counterpart: survey panels. 
Other forms of survey sampling methods have been on the decline, yet survey panels are still in use. While they may appear to have fewer advantages and more disadvantages, survey panels still provide value to researchers. 
As such, it is entirely up to you to decide which survey sampling method is best for your market research needs. Random organic sampling is our survey sampling method of choice, as it continues to rise above survey challenges, provides solid results and does so in a short span of time.
Frequently asked questions
What is an online survey panel?
Also called online panels or research panels, an online survey panel is a way of repeatedly collecting data from pre-recruited respondents via digital surveys.
What are some of the benefits of an online survey panel?
Online survey panels allow companies to quickly and inexpensively collect data from a group of people since the recruitment and screening process only needs to be performed once. Since responses are collected from the same group over time, they are able to show if and how opinions or behaviors change over.
What is panel fatigue?
Panel fatigue is a concern associated with survey panels. It occurs when panel participants become bored or tired of replying to surveys. This can result in the overall inaccuracy of the data collected from that participant.
What is organic sampling?
Organic sampling, or random organic sampling, refers to the process of distributing surveys to a random group of respondents. The respondents are typically sourced from websites or apps where they are given the option to participate in a survey.
What are the benefits of organic sampling?
Organic sampling can help prevent some of the pitfalls of survey panels including panel fatigue and panel conditioning. Organic sampling also tends to yield higher response rates and can help prevent fraud or data errors.
---
Do you want to distribute your survey? Pollfish offers you access to millions of targeted consumers to get survey responses from $0.95 per complete. Launch your survey today.
Get started