Creating the Ultimate Brand Advocate through Survey Research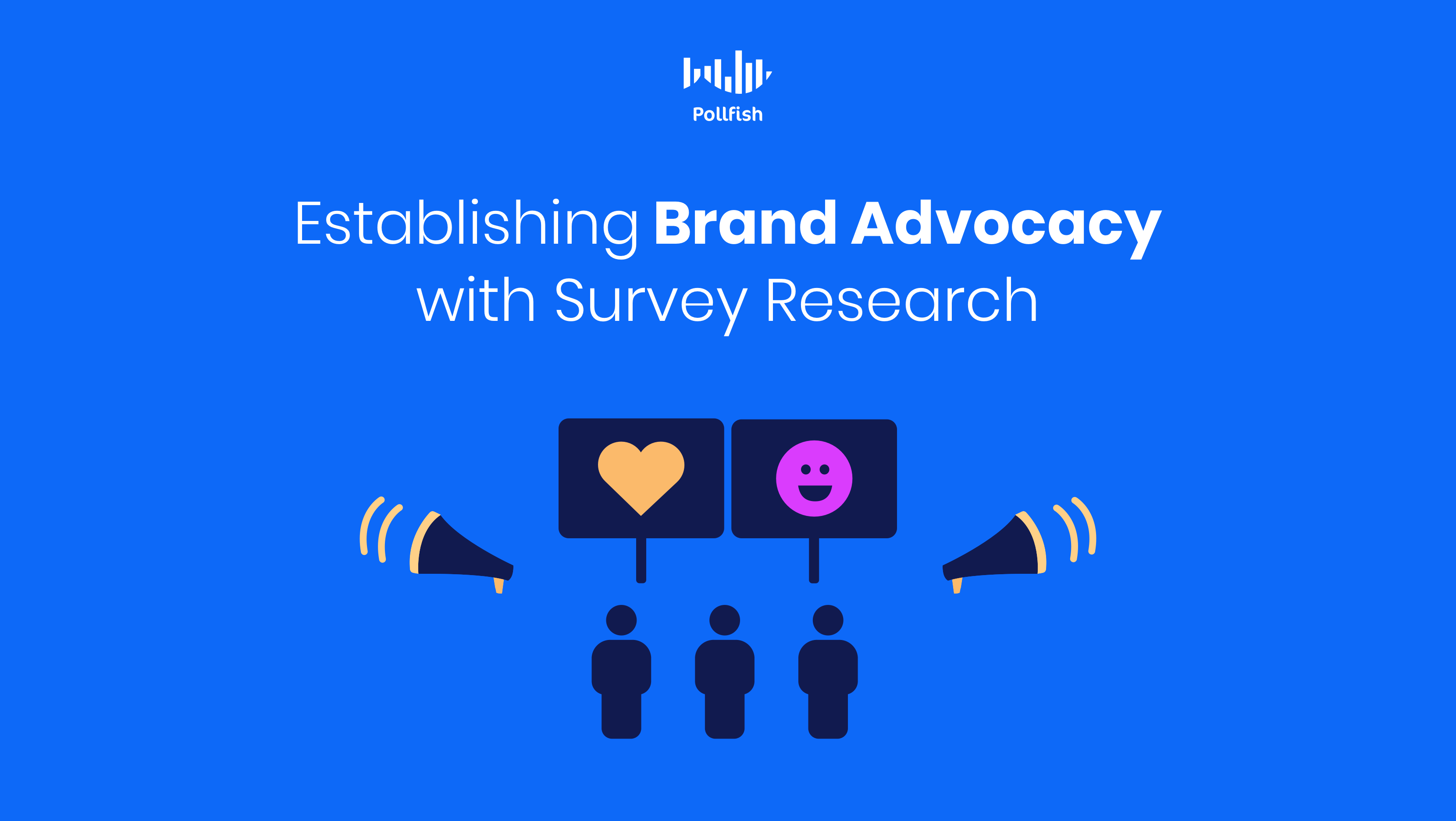 All businesses should strive to create the ultimate brand advocate, or at least attempt to form some degree of brand advocacy. 
This is because brand advocates play a major role in strengthening a business; they raise brand awareness, help brands acquire new customers, reinforce brand trust with existing customers and even vitalize brand equity. 
Brand advocates influence 50% of purchasing decisions. In addition, a heaping 92% of online customers trust recommendations from their social circle; clearly, brand advocates are integral players when it comes to helping businesses achieve success, as they make word-of-mouth marketing possible.
This article explains what a brand advocate is, along with describing the importance of brand advocacy, what makes a strong advocate and how surveys help brands obtain a loyal brand advocate.  
Understanding Brand Advocacy
A brand advocate is a person who shares positive feedback about their experience and patronage with a company across their network and through various means and media. 
Unlike a partnership or an endorsement, brand advocacy doesn't rely on influencers, though they too can become brand advocates. A brand advocate works without any incentive other than their appreciation for a brand. This means, they do all of their advocacy for free. 
Although typically associated with word-of-mouth marketing, a brand advocate can support a company via social media channels, online reviews, forums, chat rooms, emails, and other electronic and non-electronic means.
A brand advocate can also express their satisfaction with a company through their own content, whether it is a blog post, images or videos of their using a product or interacting with a company. 
This kind of advocate acts as a representative of a brand community, showing others how a brand and its offerings are valuable. Their support for a company is entirely voluntary, thus, they want to take part in advocacy but don't have to, as they aren't getting paid for it. 
Brand advocates are usually enthusiastic, and outspoken ambassadors, that rank as promoters in an NPS survey. When businesses identify and leverage ambassadors to drive new business opportunities, they are using brand advocacy.
Examples of Brand Advocacy
Brand advocacy can include various actions. It works best when advocates do it authentically because, although brand advocacy can include influencers, this kind of marketing is unpaid and completely organic.
A few examples of the work that brand advocates can provide include:
Personal (word-of-mouth) recommendations to friends, family and colleagues

Social media posts 

User-generated content (UGC)

Customer referrals

Reviews

Participating in (or building) customer communities

Mentions in forums

Link-dropping
What Makes a Good Brand Advocate
In addition to recommending a brand privately, a good brand advocate is anyone who doesn't shy away from publicly supporting and praising a brand and its products and services.
A valuable brand advocate is one who proactively promotes your business through various outlets and media. Such an advocate is typically a customer but they can virtually be anyone, such as employees, executives, partners and influencers who are genuinely satisfied with your brand and are happy to publicly show their support for it.
The more ideal brand advocates are loyal, have a high customer lifetime value (CLV), have an online reach and closely represent your company's values and personality.
As aforementioned, a brand advocate works best when they act authentically; no one likes being marketed to under the guise of genuineness. That's why most advertisements and the like are marked as such. Ex: "paid partnership with…"  
When your advocates' values align with your brand, their advocacy appears to be far more authentic than it would otherwise. This also means that these advocates are in a better position for reaching your target market, as they typically have a network full of people with like-minded interests and views.
For example, if you are an activewear company, a strong brand advocate will have a fitness background, such as that of a worker in the space or someone who takes their fitness routine seriously. 
It is especially important for your brand advocates to be real users of your product, service or experiences, as this kind of authenticity carries the core strength beyond brand advocacy: that of brand trust.  
This concept makes a brand advocate much more useful and impactful than an influencer, as paid influencers promote products they wouldn't normally use, making it easy to label their efforts as product placement.
When your brand advocate isn't affiliated with your company, their support is seen as more genuine and influential to potential customers.
Finally, engaged employees can also be ideal brand advocates, as they are loyal to a company and share their workplace experiences and culture as employee brand advocates. They share these experiences on their social media and other outlets.
The Importance of Brand Advocacy
Brand advocacy is not merely an added benefit for marketing departments and their corresponding businesses at large. It carries major importance for businesses on several fronts. 
First off, a successful brand relies on positive public perception, as this is the core of a business's reputation. Brand advocacy contributes to this with positive messaging and other content that reinforces a brand's strengths to the masses.
Secondly, customers who share their positive reviews and experiences about a brand on social media and other digital spaces can reel in new customers. As such, a brand advocate helps increase customer acquisition, which is often more expensive than customer retention. 
In this way, a brand advocate positively influences your sales. In fact, as the intro mentioned, brand advocates influence a hefty 50% of all purchase decisions — that's a significant amount of revenue brought in via free marketing efforts.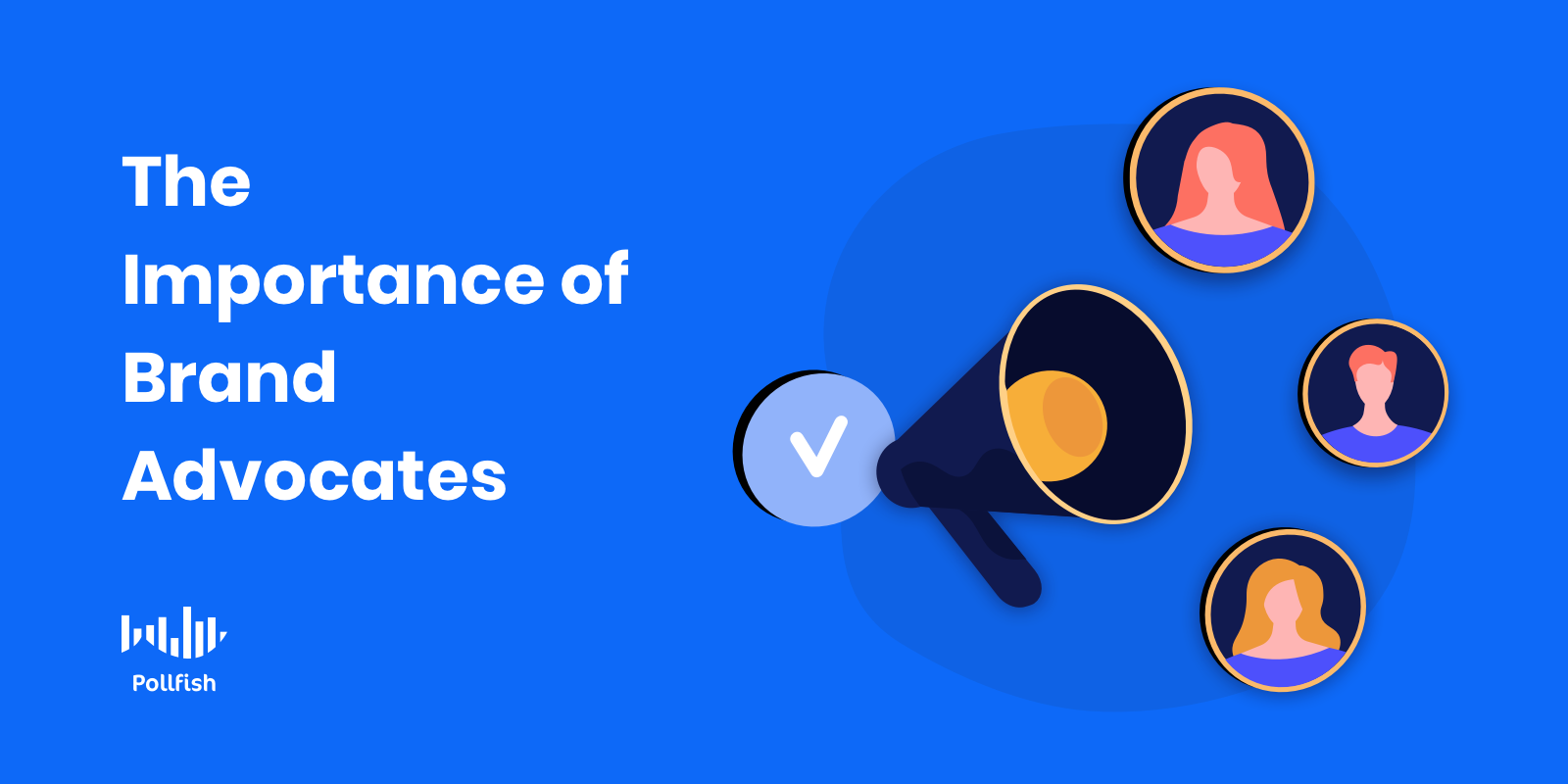 Brand advocacy is a must, as it renders a company to stand out in a crowd of competitors. This makes a brand seem more trustworthy than its competitors with few or no advocates. Brand advocacy operates as a powerful publicity machine beneficial for all types of organizations, from B2C retailers to B2B companies and even charities. 
Brand advocacy also encourages consumer loyalty. This is crucial, given that customer retention costs companies less than acquisition and yields more profits than acquisition. Retention drives 52% of revenue, whereas acquisition drives about 45%.
Brand advocacy and customer loyalty have a symbiotic relationship, in that brand advocates influence existing consumers to remain loyal, while loyal customers can be so committed to a company that they too become brand advocates. 
Brand advocacy also builds trust. When consumers trust a company, whether it is in its service, product promises or delivery of values, it will patronize it instead of its competitors. It will also remain in their minds as opposed to other companies in the same niche. 
Why? Consider this: a brand with brand trust is valuable, desirable and therefore memorable, whereas a brand without it is seen as just another fish in the sea, another filler or placeholder for the main player. In this case, the evident key player is the brand with brand trust. 
Brand advocacy is also important for content marketing strategy, as it boosts content creation. Whenever a brand advocate includes a brand in their social media, video or blog content, they're providing free marketing. This becomes useful for SEO, when they include links to the brand, which can drive their readers and followers to your website.
You can also ask your brand advocates to contribute to your blog or other content assets, such as a testimonial. Content is king for a reason, as it keeps your website from becoming stagnant. A high content volume also contributes to brand awareness.
Finally, brand advocates can help expand a business's target market. This is because advocates help convert members of audiences that are not part of a business's target market. For example, a local gym may notice that most of its clientele are people ages 18-40. However, a brand advocate may encourage and convince a 60-year-old to frequent this gym.
How Surveys Allow Brands To Obtain Brand Advocates
Rome wasn't built in a day and neither are brand advocates; rather they are cultivated personas that have to be assured of a brand's excellence in products, services and experiences. 
Brand advocacy is also built through connections. When customers experience strong connections, they connect with brands. Whether it is through brand messaging, values or their CX, when customers form a connection with a brand, they trust it, and brand trust is the gateway to brand advocacy. 
But to build this trust, businesses need to first have a strong grip on their target market. As such, they need to study their consumers through easy and practical means. That's where survey research comes into play as the key practice in primary market research.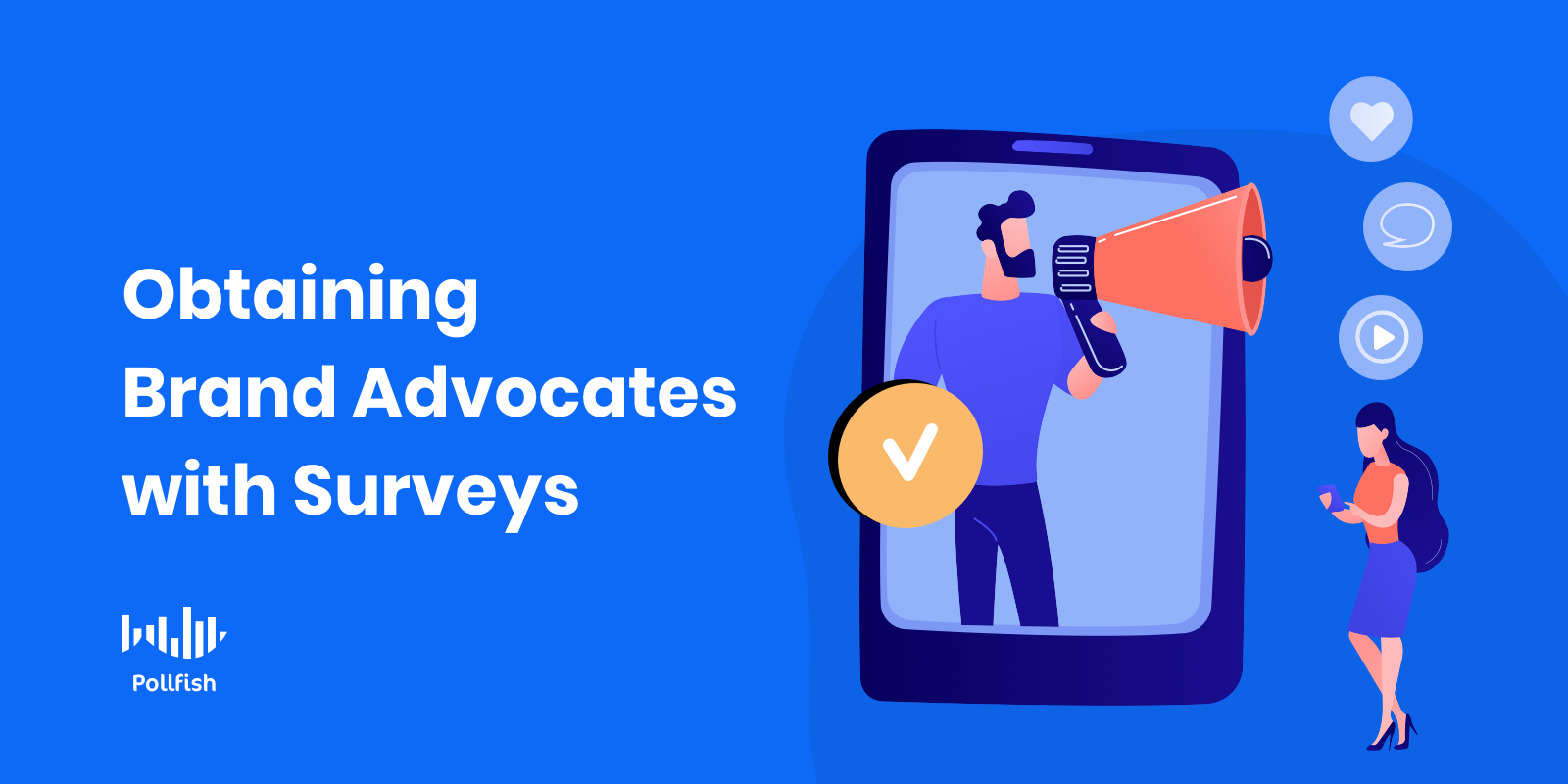 Surveys are the most potent tools when it comes to studying a customer base, as they provide firsthand insights from the customers themselves. These insights include information on their customer buying behavior, their likes, hobbies, aversions, opinions, desires, needs, behaviors and virtually all else.
Surveys can be deployed to the masses, across a wide geographic area and tinkered so that only the respondent with the desired demographics, localities and even behavioral qualities are qualified to take part in the study. 
That way, businesses only observe the most relevant respondents and gain answers to their most pressing inquiries. 
Surveys provide brands with a window into the minds of their target market, allowing them to better market to them, serve them, and most importantly, understand them to cater to them properly and make them feel seen and heard.
Best of all, they are quick to complete, both in terms of deployment and completion of the surveys themselves, should you use the correct online survey platform, that is.
Forming Meaningful Connections with Consumers
Brand advocates are key players for businesses, as they not only posit them in a positive light, but sing their praises to their network of family, friends, colleagues and peers, along with third parties. All companies can therefore benefit from brand advocates. 
Surveys are the go-to tools for learning about and fully understanding your customers. While there are many online survey providers, they are not all built with the same capabilities and functionalities. Businesses should therefore choose wisely by opting for a potent online survey platform.
This kind of survey provider should offer an agile platform, one that can easily allow brands to take part in an agile research strategy. It should be a mobile-first platform, as mobile use dominates the digital space.  
It should also include advanced skip logic to route respondents to relevant follow-up questions, use artificial intelligence and machine learning to skout out low-quality data, have a wide range of filtering data options and engage respondents in their natural digital environments via random device engagement (RDE) sampling.
When brands use such an online survey platform, they are on the right track towards studying all their consumer segments and building the ultimate brand advocate.
---
Do you want to distribute your survey? Pollfish offers you access to millions of targeted consumers to get survey responses from $0.95 per complete. Launch your survey today.
Get started