Diving Into the UX Survey to Improve User Research and UX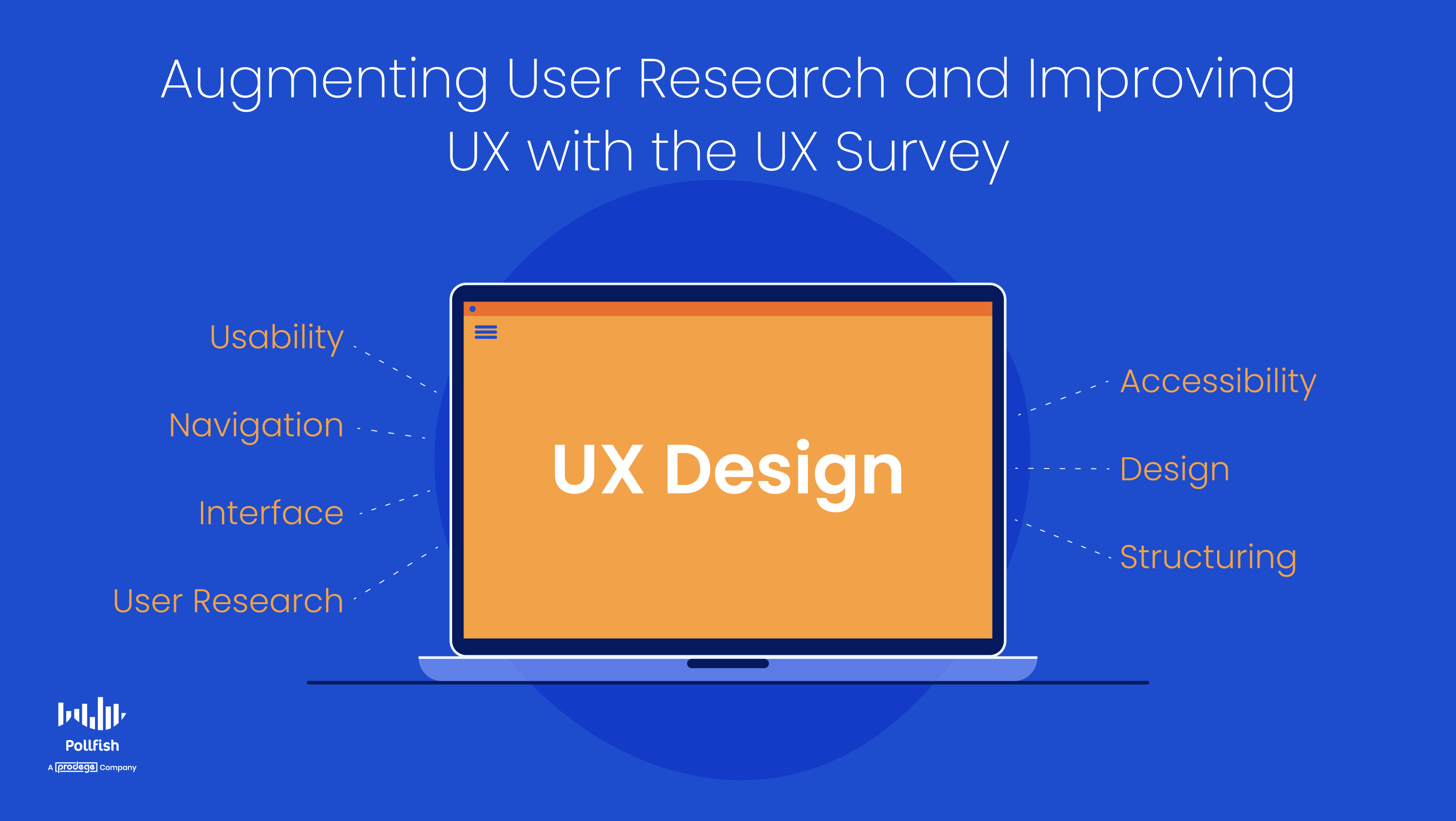 You'll need to use a UX survey when conducting user research and all things relating to the use and functionality of your offerings. Whether you're working towards improving the user experience (UX) of a product or a page on your website, the need to offer a superb UX is critical.
88% of users won't return to a website after a bad user experience. Needless to say, you'll be losing most of your website traffic and all of its implications, such as a loss of brand engagement and conversions, when your UX is less than stellar, much less when it is below par.
On the contrary, providing a good UX has substantial benefits. For every $1 you invest in UX leads to a return of $100. That is equivalent to an ROI of 9,900%.
Due to the weight UX carries and developments across various user-facing interfaces, you must always strive to improve your UX.
This article explains how to do just that, as it covers the UX survey, its importance, when to use it, how to create one and more.  
Understanding the UX Survey
A UX survey is a survey designed to collect customer feedback to assess user behavior as it relates to your products, services, digital experiences and other user experiences. 
The purpose of this survey is to grant you insight into how your consumers are experiencing using your offerings. This is critical given that it gives you direct access to the effectiveness, ease, difficulty and other associations your users have with your various properties. 
A user experience survey can extract both quantitative and qualitative market research about a user's interactions with a website, a digital product and all others. The data from this survey can be used to support and complement other Martech and SaaS integrations, such as website analytics and UX metrics.
As such, you can use it alongside methods such as A/B testing, heatmaps, usability testing, and more.
The feedback you receive from this kind of survey shows you exactly what customers are experiencing, what works in your UX, what needs improvement and what should be completely scrapped. This way, you'll know directly from your users what changes you should prioritize. 
There are various instances in the customer buying journey where you should study user behavior. This survey is the ideal method to use as part of your study, as it gives you timely insights into your UX. 
The Importance of the UX Survey
The UX survey is important for several reasons for designers, end-users and ultimately, your business. This kind of survey is the ideal tool for using data for decision-making for various UX-related campaigns.
It gives firsthand insight into the usability of your various offerings from your consumers themselves. While it is important to give your experiences a test by your team and its designated participants, it is the experiences and opinions of your users that ultimately matter.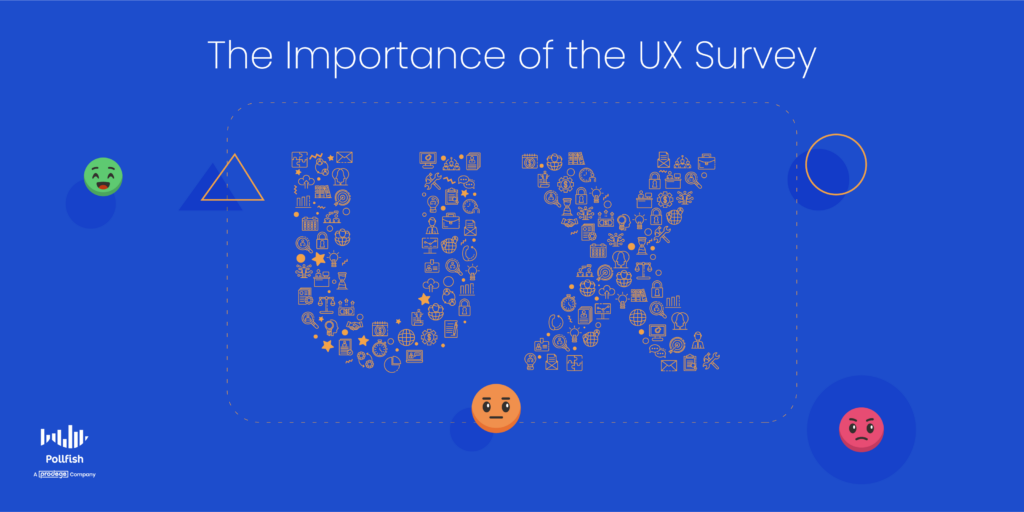 The UX survey is a crucial tool for the methodical study of target users, also known as user research. It provides access to your users' needs and pain points. This way, your team becomes aware of how to improve various offerings, including what to keep as it is.
As such, this survey aids product designers, web developers, UX designers and other creatives with insights on how to establish the most sought-after designs, the kind that improves the user experience on many fronts.   
User researchers can use the UX survey to expose problems they didn't know existed in their UX and discover design solutions. In this way, this survey helps uncover various design opportunities designers can assuredly take, rather than basing their decisions on intuition alone.
Aside from aiding the design process, businesses can use the knowledge they derive from this survey to innovate product features, updates and even create new products. 
The UX intelligence that business owners get from this survey allows them to make informed decisions and avoid running into past bugs and glitches. 
The UX survey doesn't simply allow businesses to unearth what their users want, need and are frustrated with. Instead, it provides these insights by first allowing you to discover who your customers are since this is a kind of consumer survey. 
As such, you can use it to ask questions that contextualize their usage of your products and experiences by asking them about their customer buying behavior, lifestyle, needs and much more. 
In short, the UX survey provides a window into how customers interact and experience your products, services and digital properties. It allows you to access all of their thoughts regarding your UX so you can make informed and agile improvements.   
When to Use a UX Survey
There are various times in the customer journey when you should apply this survey. These include both post-sales and pre-sales periods and activities. It is evident why you should probe into your UX after your customers buy from you. 
As for pre-sales interactions, these are also key instances to study your users, as they show what your potential customers in your target market need and feel in regards to their UX with your company. In this way, their UX before making a purchase is key for building brand awareness and brand equity. 
It is also significant to building their brand trust— if they buy from you after their experiences. First impressions are essential, so their UX with your business can also be the deciding factor in becoming a customer or bouncing/ patronizing your competitors.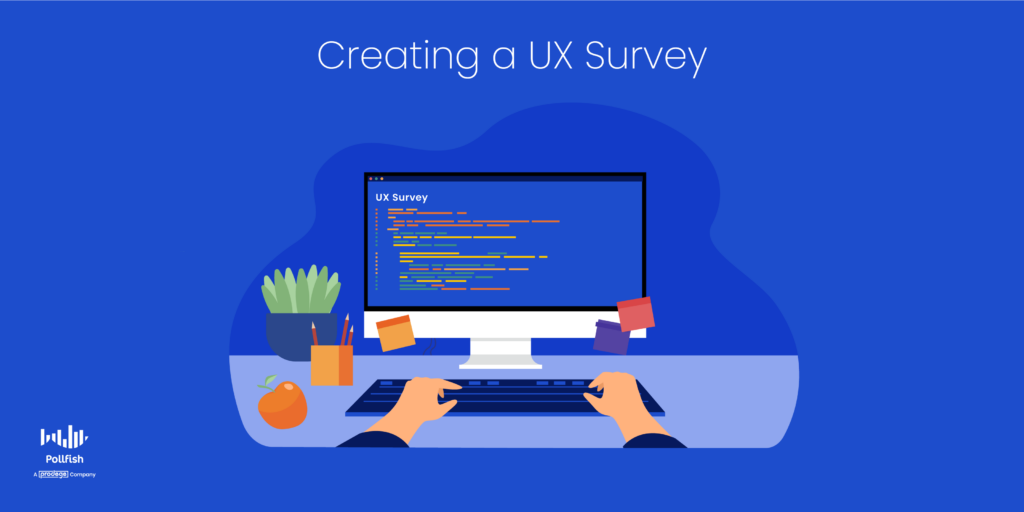 Here are the several key times to implement a UX survey:
During their first visit(s) to your website, app, or other digital property

Pre-sales

After your users download one of your assets

Pre-sales

This is especially useful for B2B consumers.

After your users interact with a UI element or experience

Pre or post-sales

This can involve quizzes, games, UI marketing collateral and more.

After your users signed up for a subscription

Pre (if free) or post-sales (if paid for)

This can be a free or paid subscription to content.

After users try your product via an

in-home use test

Pre-sales 

This involves the users trying out your products, who are usually recruited for market research purposes.

For

customer development

Pre-sales

This is a framework used to discover whether a product satisfies the need(s) of a target market, part of the lean startup concept to

bring a product to market more efficiently

.

A week or more after customers have purchased a product or digital asset.

Post-sales

This is especially necessary if you collected the customers' email addresses.

During the present usage of a service, product, or app

Post-sales

Example: UX with an app, a subscription, a product, a feature, etc.
How to Create a UX Survey
Creating an insights-rich UX survey involves more than just coming up with a few questions. Instead, there is a process of best practices you should heed to reap the best results from your survey. 
These will ensure your respondents stay engaged in the survey and you extract relevant UX-related data. 
The following explains the key steps to take when creating a UX survey:
Begin by focusing on a UX problem you may need to solve.

If you don't know what the problem is yet,

come up with preliminary questions to identify your users' pain points to find any UX issues

they've experienced.

Begin with

close-ended multiple-choice questions before probing further

with follow-up questions. 

For example: Have you used the [offering]?

If yes, follow up by using

advanced skip logic

to ask: How easy was it for you to use [offering] on a scale of 1 (very difficult) to 5 (very easy)?

Use the following more specific

types of survey questions

in your UX survey:

Task-driven feedback questions open-ended questions.

Example

: Tell me about your experience using your current fitness app.

Expectations and impressions open-ended questions.

Example

: What is your favorite feature?

Follow-up questions

Example

: How would you rate your experience of the app?"

Keep your survey quick to complete and focused on one area of UX.

Too many will confuse, bore or irritate the respondents.

It is also best to hone in on one experience as a means of dividing and conquering and providing full attention to one issue. 

Analyze your results by sharing your findings with your team.

Improving UX is a team effort. 

Use a survey platform that makes it easy to partake in data democratization.
Giving Your Target Market the Best User Experience
Closing off, it is important to not only understand your customers, but also their particular user experience.  This gives you massive insights into design, product innovation, content marketing strategy.
As such, you should conduct a UX survey, but only on a potent market research platform. You wouldn't want to waste your time and efforts on a less-than-stellar platform.
You'll need a strong online survey platform, the kind that runs on random device engagement (RDE) sampling, which enables you to reach consumers in their natural digital environments, instead of pre-recruiting them. This removes social pressures and will cut back on biases.
You should also use a mobile-first platform since mobile dominates the digital space and so many of your respondents will find your survey while using their mobile devices.  
The platform you opt for should also offer artificial intelligence and machine learning to remove low-quality data, offer a broad range of survey and question types and disqualify low-quality data. 
Most importantly, it should allow you to survey anyone.  As such, you'll need a platform with a reach to millions of consumers, along with one that offers the Distribution Link feature. This is especially important in the case of UX surveys, as you'll need to send your survey to specific users based on what product or service they interacted with. 
When you use an online survey platform with all of these capabilities, you'll be able to perform quality user research and reach millions with your UX survey. 
---
Do you want to distribute your survey? Pollfish offers you access to millions of targeted consumers to get survey responses from $0.95 per complete. Launch your survey today.
Get started