Creating a Culture of Data Democratization with Polling Software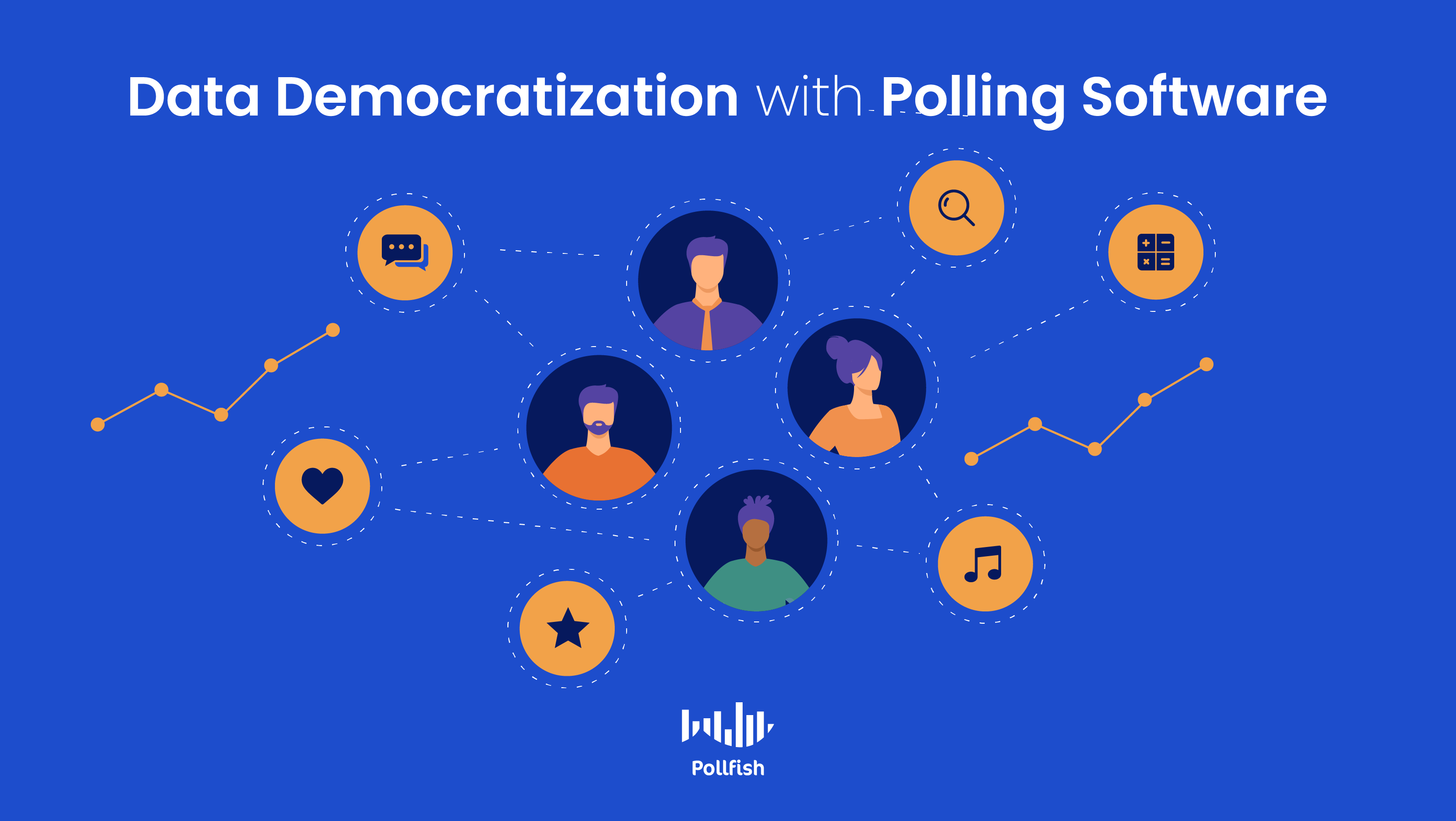 Data democratization is critical to sustain, especially for companies that heavily rely on using data for decision-making. This concept aligns team members with the critical insights that only data and other digital information can bring. 
97% of business industry leaders agree that democratizing data across an organization is key to business success, and for good reason, given the growing need and prevalence of data within a business. 
Prior to the democratization of data, IT teams would chiefly own and operate all the data that a company housed. As such, other departments and team members that required using data such as marketing, the executive team and even data analysts had to go through IT to access the data.
Data democratization changed all that rather recently, within the past decade, this is. With the abundance of data creation in companies and the emerging technologies that make data more accessible to the non-technical user, strides are being made for democratizing data.  
This article explains data democratization, its importance, its challenges, how to foster it and how polling software can uphold this crucial practice. 
Understanding Data Democratization
Data democratization refers to the practice and condition in which everybody in a company has access to data and an environment where there are no gatekeepers creating a bottleneck to the data.
It requires businesses to accompany easy data access with a means for all team members to understand the data, uncover its opportunities and make use of the data and its implications quickly.
The ultimate goal of democratizing data is to have anybody use it at any time to partake in decision-making without any barriers or limitations to access or comprehension.
However, simply granting data access — whether as raw data in a data warehouse or in the form of visualizations in a business intelligence or product analytics tool — does not constitute data democratization.
This is because data democratization involves a continuous process of enabling everybody in a business, regardless of how technically adept they are, to work with data without constraints. This involves creating an atmosphere of comfort to discuss the data and use it for a wide range of purposes. 
When businesses achieve this kind of environment, their employees can make critical decisions that help the company improve on a variety of fronts, such as advertising campaigns and customer experience (CX).
The Importance of Data Democratization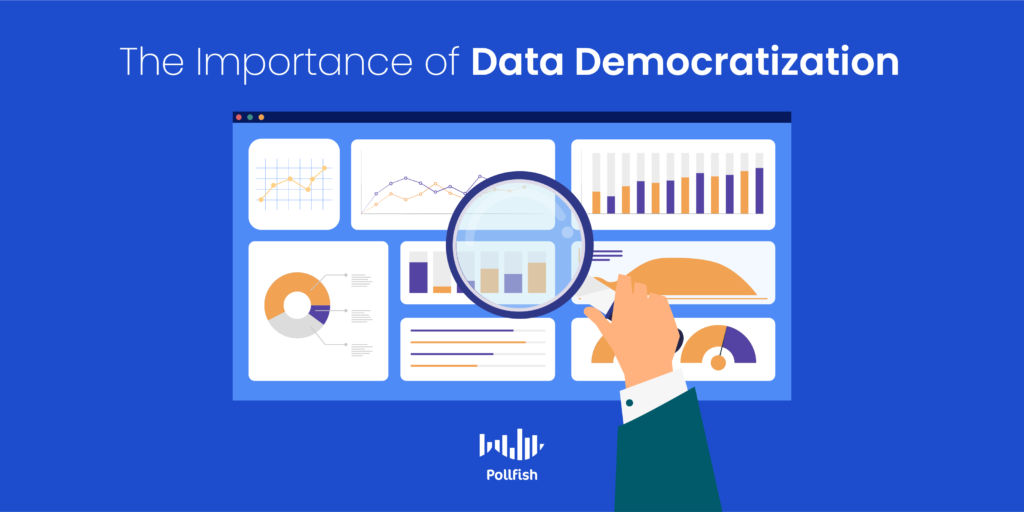 This concept is important in the modern day, given the overabundance of data that businesses extract, create and ultimately use to drive decision-making. The overwhelming amount of data is known as big data, and it creates bottlenecks across all departments that depend on it in the slightest.
Data democratization works to manage big data through processes and tools that rein in unstructured data and large amounts of it. In this way, democratizing data lessens the chaos of big data and makes it easier to both access and understand, so that it can be used immediately, whether for analyses or making decisions. 
As such, data democratization quickens work that requires using big data, making business operations that depend on it run more efficiently.
Data democratization is also important in that it makes all team members more autonomous and therefore productive. This is because it allows non-technical end-users to comfortably assess the data in a digital format without soliciting help from IT. 
In turn, this quickens operations and bolsters efficiency, as non-technical team members can use data without asking others for assistance and slowing down other operations. 
Additionally, democratizing data gives businesses the advantage that data was originally meant to provide: that of a competitive edge. Given that data empowers businesses on a wide variety of matters, from web traffic, to their customer behavior, it ought to be understood by all team members. 
Otherwise, they won't be able to use it, whether it is purely for observations or for making recommendations and using it for non-IT purposes, such as content marketing strategy. When all team members can easily access and understand data, only then can the data in question provide a competitive edge. 
Moreover, democratizing data allows companies to take part in transforming their organization, whether it is via fostering a digital transformation or a new structure within a department. This is because data can be used to unlock key findings, create new opportunities and help businesses execute changes, but this works optimally when every team member has easy access to the data. 
The Challenges of Data Democratization
Supporting this concept comes with its own set of challenges. These challenges stem from two main sources: the liabilities, difficulties and business risks for the company itself and for those of the employees. 
Regarding the former, this involves higher-ups and their concerns in terms of making data accessible to all. As for the latter, it deals with most of the other non-executive or IT employees and their challenges in sustaining data democratization.
Company/Higher-Up Data Challenges
The expanding challenge of employees who know enough to be dangerous, misinterpreting the data and making bad decisions as a result.

The risk of data silos when duplicate data is created in instances within groups across the business, which then necessitates duplicating data management efforts 

The possibility of losing data-related truths as a result of the silos.

The risk of exposing businesses to ethical, legal and privacy concerns

The challenge of designating the correct employees to parse through certain data types.

The technical challenge of analyzing and managing data with a fitting tool.

The challenge of creating processes across departments to work with data alongside their main objectives.
Employee Data Challenges
The difficulty of not having access to the data employees need

The challenge of trusting the data observed

The challenge of lacking the skills to find answers to questions due to the lack of skills of working with data

The difficulty of the tools a company provides that aren't designed for certain teams

The challenge of collaboration, where data experts at a company are too busy to help other employees

The risk of making false assumptions after studying the data.

The difficulty of using tools that claim to support the democratization of data
Fostering Data Democratization 
Since sustaining this concept is multi-pronged in nature, businesses must consider the various factors that support it. Bearing these factors in mind, they must also be able to answer key considerations to build truly democratized processes. 
Here are several key factors of sustaining data democratization:
Businesses must remember that

to gain a competitive advantage, they must use digital tools that support data democratization

. 

These tools should be designed in a way that makes them easy to access, use and interpret by non-technical employees. They should be as user-friendly as possible. 

Companies should empower employees to feel comfortable asking any data-related questions, along with sharing any data-based information and ideas.

Individual departments should encourage employees to use data, especially for departmental needs.

This will give employees a purpose to use the data to begin with.

Training on tools and analyzing data should be made available to employees.

Organizations should consider taking part in a cultural shift so that working with data becomes a priority for all employees and for the democratization of data to become attainable.
How to Approach the Data Itself to Ensure Accessibility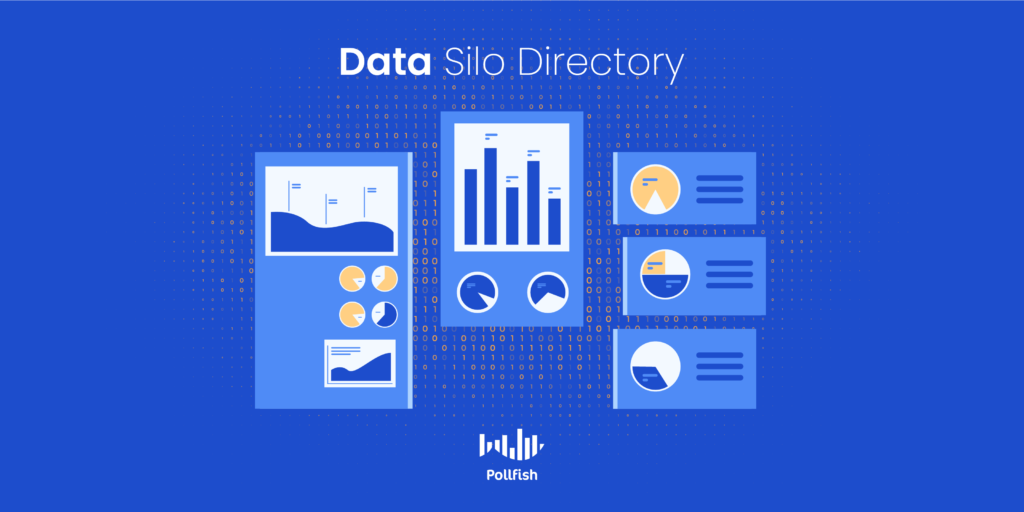 Aside from adhering to best practices that deal with employees to foster data democratization, businesses must also take heed of ensuring accessibility in the data itself. To do so, they must consider how they generate and operate their data.
The following lists the key data-specific considerations to take to ensure the democratization of data. Each step in this approach should be taken in relation to a business's goals and data intent. This should be an evolving and iterative process.
Data source mapping – Where is the data coming from?

This first step involves using a map of data sources so that everyone can be aware of where the data comes from. This is crucial since not all sources provide the same kind of information and quality.

Data accounting – What are we collecting?

After you find the sources of data, you need to understand what's coming from those sources. You should organize the data, as you're bound to receive contact data, metrics, intelligence components and more.

This helps you understand which data sources can benefit a business the most and which are best-suited for role-specific tasks.

Data silo directory – Where is the data stored?

This is especially important for data democratization, as employees need to know where data is stored in order to access it. Some companies extract and store all their data in one system, while others do so in multiple systems, especially when

SaaS integrations

are involved

Data governance – How do you control it?

Although you need to make data accessible to all, you have to consider data privacy, ethical and other risk-related considerations, especially when employees remotely access data with Personally Identifiable Information (PII), which may contain sensitive information.

You need a

data governance strategy

to define how data is accessed and treated in the context of democratization. Consider who needs to see what data and what level of security, encryption and other actions are required given the nature of the data.

Data Management – What maintains the data?

Use data management frameworks, tools and processes to reach data governance objectives.

These will help build mechanisms that achieve objectives within data transformation, quality, migration, privacy compliance and more.

Middleware Strategy – How do you connect it?

Create a middleware strategy to unify multi-sourced attributes.

This may include building a master data warehouse connected to the systems and sources of data.

 Data Accessibility – How to expand ownership of the data?

Provide non-technical workers and working groups the ability to interface with, and gain role-specific value from the data.

This involves forgoing coding or using low code and NoSQL platforms to expand data ownership.
Using Polling Software for Democratizing Data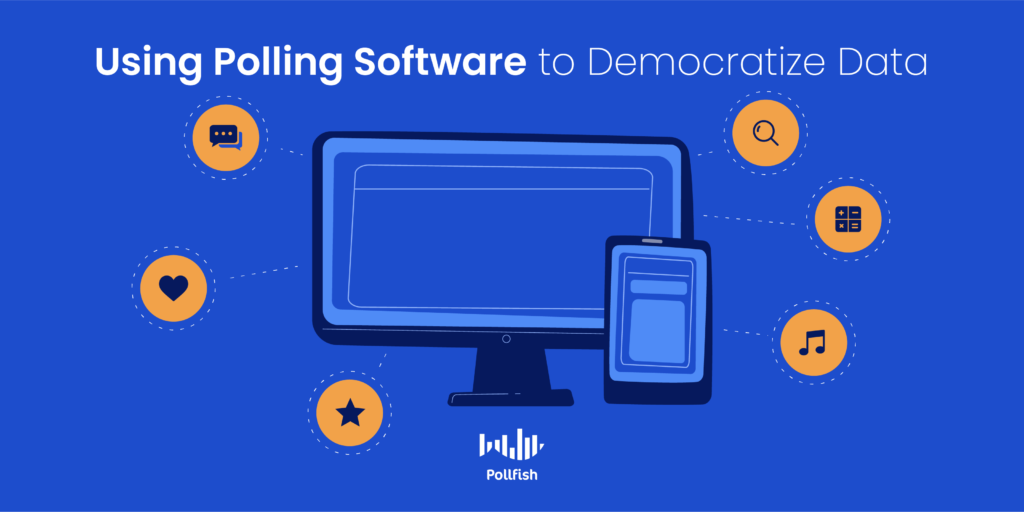 An organization that seeks to democratize data can benefit from polling software. This is the ideal source of data to use for a variety of market research endeavors, many of which drive marketing, advertising and various other business activities. 
The right polling software makes it both practical and easy for all team members to create and deploy surveys. A democratized platform allows you to make your own survey in three easy steps, minimizing the downtime on any data-driven project.
Such a platform should allow for easy access by sharing results with shareable links, that is, links available to the public, aside to just certain users. It should also make it simple to filter all kinds of data — from the screener portion of a survey, to the questionnaire, to the post-survey dashboard.
Polling software can also create a culture of data democratization with simple visualizations, user-friendly navigation, different options for exporting and viewing the data — such as crosstabs — the ability to easily change the status of surveys and much more.
When a business uses polling software with these capabilities, it is on the right track to forming democratized data, as it is the ideal tool for it.
Gaining a Wide Breadth of Data
Polling software provides a vital tool for creating a culture of data democratization. However, not all polling software is built the same or offers the same capabilities. Some online survey platforms may be inept at providing democratized data to businesses, due to a lack of user-friendliness or democratization capabilities.
This is why companies should choose the polling software that is most apt for making data accessible and easy to use. A strong online survey platform should obtain high-quality data, which can be attained with the RDE (random device engagement) sampling method. This method engages customers in their natural digital environments in a completely randomized way. 
Such a platform must also rely on artificial intelligence to perform quality checks that ensure that brands extract only the highest quality of customer data. These checks should disqualify VPN users, gibberish answers, incomplete surveys and other sources of poor data from appearing in the final survey results.
When a business uses such an online survey platform, it is prepared to generate a culture of data democratization, not to mention, a valuable market research campaign.
---
Do you want to distribute your survey? Pollfish offers you access to millions of targeted consumers to get survey responses from $0.95 per complete. Launch your survey today.
Get started