How to Conduct Restaurant Market Research Like A Pro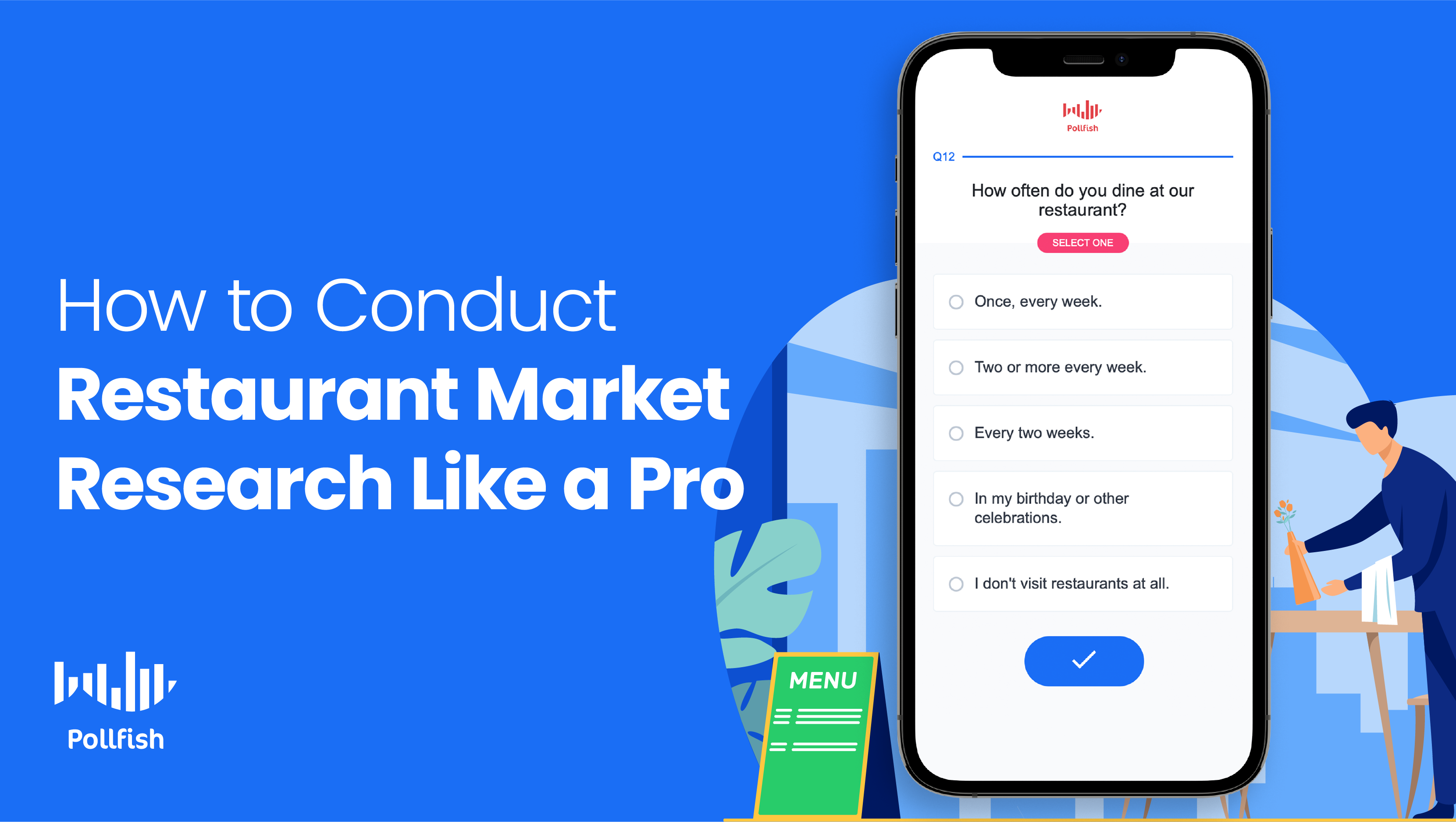 Restaurateurs, cafe owners, and eatery purveyors must conduct restaurant market research, as it is a highly competitive restaurant industry. Given that the industry is dominated by changing customer habits, businesses need to conduct thorough research to uncover potential opportunities.
As new restaurants open every day, the competition also increases. To stand out from this competition and ensure that prospective buyers know about their brand, restaurants must find strategies that enhance customer experience and content marketing strategy and advertising. 
That usually involves an in-depth analysis of their customer preferences and an understanding of their competitors, neither of which is possible without restaurant market research. This article explains how restaurant owners can research their target market to ensure continued success, along with what market research means for the restaurants and the benefits of adopting these strategies. 
The Growing Demand For Restaurants
Covid-19 had a devastating impact on the restaurant industry, as it hit the global hospitality businesses with brute force, compelling a complete ban on indoor dining leading to reduced sales.
But with lifted restrictions in the U.S., the restaurant industry is slowly getting on track. There's an increase in demand for in-person dining, which means that the restaurant industry is on the road to recovery, making this the perfect time to open a restaurant. But before that, restaurant owners need to conduct in-depth market research.
Reasons To Conduct Restaurant Market Research 
Restaurant market research is essential for restaurant businesses and entrepreneurs to understand the latest market trends, identify consumer pain points and target exactly what the consumers are looking for. It is one of the simplest and most effective ways of maintaining a competitive edge. 
The following are some reasons why businesses need to conduct restaurant market research:
1. Identifying the Target Market
Conducting restaurant market research enables restaurants to determine the key demographics of their potential new customers. There are three different types of customers that most new businesses will encounter. Adequate market research will offer valuable insights into targeting each of these customers to adapt to their needs and turn them into loyal customers. 
The 'Savvy' Purchasers
These are customers that are most interested in an A-class customer experience. They do not necessarily care about the quality of the product but rather how the business treats its customers. Restaurants need to identify these customers through secondary market research and price their products competitively. 
The Industry Influencer
Industry influencers are primarily concerned with the quality of the product. They do not care whether the product is too expensive, as long as it provides valuable service and offers them satisfaction. Restaurant businesses need to know who the industry influencers are because they can bring in other prospective customers and inspire people to buy from their company. 
The End-User
End-user customers are those that will become the restaurant's regular, loyal customers. It's necessary to identify these customers as they can provide valuable information on the frustrations or limitations of the business. As such, end-users make ideal primary research candidates since they can help restaurant businesses gain a competitive edge. 
2. Analyzing the Effect Of Competition
Restaurant market research also helps restaurant owners to see how other restaurants in the area are operating to develop unique strategies to get an edge over them. The restaurant industry is competitive, so opening a new restaurant will only be successful if it has a unique approach that helps it stand out from the crowd. For example, restaurant owners need to research what restaurants serve food similar to them and what strategies they employ to attract their customers. 
Choosing an appropriate location for the restaurant is also essential. For example, if it's a family dine-in restaurant, restaurant owners need to choose a residential complex with a higher percentage of families with children. They need to avoid opening the restaurant in a location where there is already an established restaurant chain. 
Market research will also help business owners identify and analyze the strengths and weaknesses of their competitors. They need to look for loopholes in their services and strive to avoid them in their restaurant. 
3. Uncovering Revenue Opportunities
A restaurant market analysis offers insights into untapped opportunities that businesses can leverage to maximize their revenue. A comprehensive market analysis can help them understand industry needs better and can narrow the kind of opportunities they are looking for. 
For example, it can help the restaurants understand how to grow their business during seasonal events like Easter or Christmas. Companies can maximize their reach during specific seasons by offering promotional offers and unique menu items popular among customers. 
4. Solving Business Challenges
One of the main problems affecting new restaurant owners is coming up with immediate solutions to problems. Many issues that arise require significant changes in restaurant strategies that can disrupt their operations. 
To ensure successful restaurant operations, they need to ask themselves what their restaurant is doing differently from its competitors. They need to analyze their competitor's business loopholes to identify any potential problems they might face later in the business. 
Being aware of such issues and taking necessary precautions can help business owners devise the strategies required to overcome them.
5. Setting Targets For Their Restaurant Business
With actionable data and insights on their target customer base, restaurant businesses can set goals for the growth and improvement of their business. 
Whether they want to establish a particular niche for their restaurant or introduce a special menu, market data enables them to set achievable targets. 
How To Conduct Restaurant Market Research
The following are two popular methods of conducting this kind of research:
Using Primary Market Research Methods For Restaurants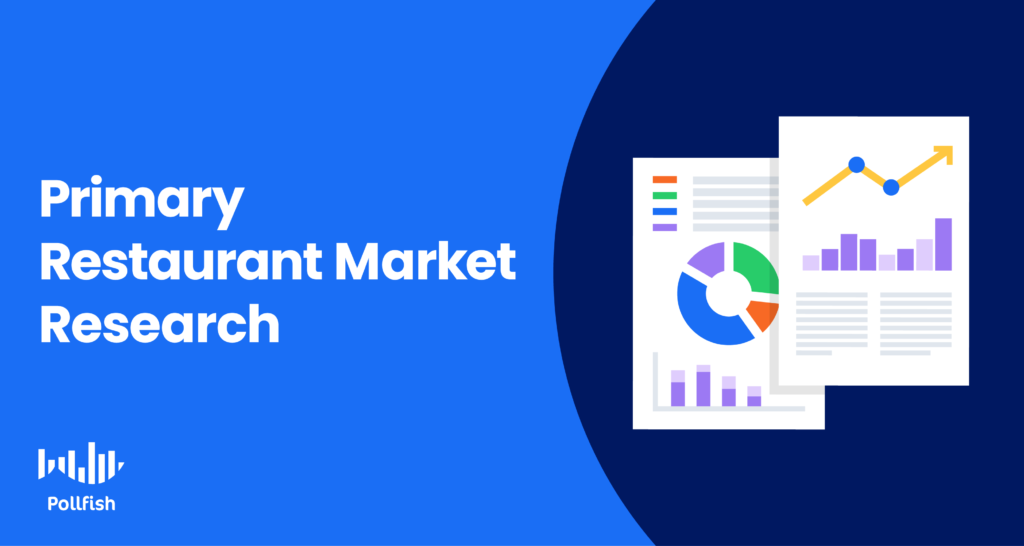 Competitive assessments

enable restaurant businesses to see how their competitors perform and identify gaps that their restaurants can fill in the market.

Focus groups

allow restaurant owners to connect with their target audience by inviting them to test menu items. They can also leverage industry influencers and food bloggers to get first-hand feedback.

Online Surveys

to gain

valuable feedback

on the restaurant from the business's target audience. Websites such as Google Surveys and Survey Monkey allow restaurant owners to do surveys for collecting consumers' purchasing and dining practices. 
Using Secondary Resources for Restaurant Market Research
Secondary market research for the restaurant industry offers restaurant owners a complete overview of the market's external environment. Not only this, it enables them to observe their position in the market and what their target customers are thinking about their restaurant business.
The following are some types of secondary restaurant market research resources restaurant businesses need to see.
Industry Reports:

Culinary trends change seasonally as consumer habits change. So

reading up on industry trends and reports like the National Restaurant Association can provide restaurant businesses with valuable insights about consumer preferences.

Case Studies:

On a more formal level, case studies can provide businesses with in-depth knowledge about a specific restaurant niche, its key characteristics, and the implications of specific strategies on consumer behavior. It is perfect if the restaurants explore new marketing methods and want some real-life industry examples. 

Statistics Sites:

These sites include vital information on the popularity of a product in a specific location, pricing levels, and the demand for a product. It offers statistical information on purchasing patterns and consumer preferences to help restaurant businesses conduct behavioral analysis regarding their restaurant.  

Research Papers:

Research papers can help give insights into the effectiveness of different marketing strategies

and offer insightful ways of maximizing revenue and customer satisfaction. Research papers are particular, and there is a research paper available on the internet for every topic. These papers can help businesses deepen their knowledge and understand it in a better way.

  
Secondary Restaurant Market Resources
The following is the list of the best resources on all the important data and insights on the restaurant industry.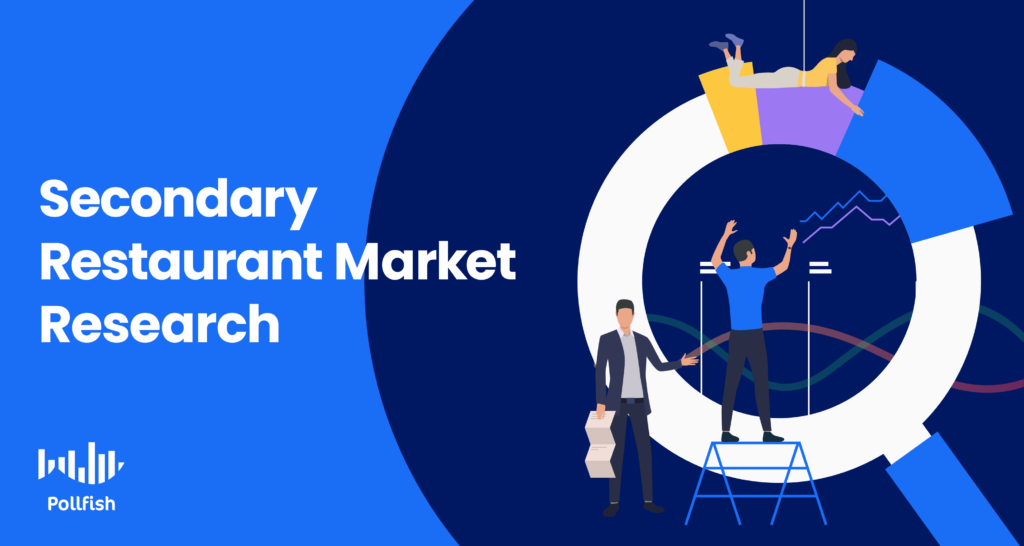 The official website of the National Restaurant Association offers the latest industry trends, relevant statistics, and growth tactics. Existing and new restaurants can put this data to good use.
Explore industry reports and analyses on different subjects ranging from the growth in the food industry to the rising popularity of restaurant management software in the restaurant business.
This website lets restaurant owners explore key findings in purchasing patterns, dining behaviors, and changing consumer food preferences. Given the impact of the pandemic on the restaurant industry in 2020, MarketResearch shows how the previous year impacted consumer patterns and how restaurants can adapt to changing patterns to maximize their revenue. 
This website has a culmination of useful reports of all kinds of food establishments, including hotels, cafes, small food stalls, etc. The best part about this website is that it provides information on service industries all over the globe. So regardless of the location, the restaurants are in, they can find a relevant industry report, press release, or publication. 
This is a massive database of full-service restaurants in the US, compiled and managed by IBISWorld, a trusted platform for industry research on multiple industries worldwide.  
Opening New Areas of Opportunities for Restaurants 
The restaurant industry mainly depends on guesswork and assumptions. But with in-depth market research, the restaurant businesses can open new areas of opportunity to get ahead of their competitors and attract more customers. But for that, they need high-quality data extracted from real consumers.
This is where Pollfish comes in. It is a market research platform that offers data directly from the business's target audience through mobile-optimized surveys. This platform offers several different ways to tap into the restaurant's target audience base and research according to their business requirements.
---
Do you want to distribute your survey? Pollfish offers you access to millions of targeted consumers to get survey responses from $0.95 per complete. Launch your survey today.
Get started