What Is a Market Research Agency and Do You Need One?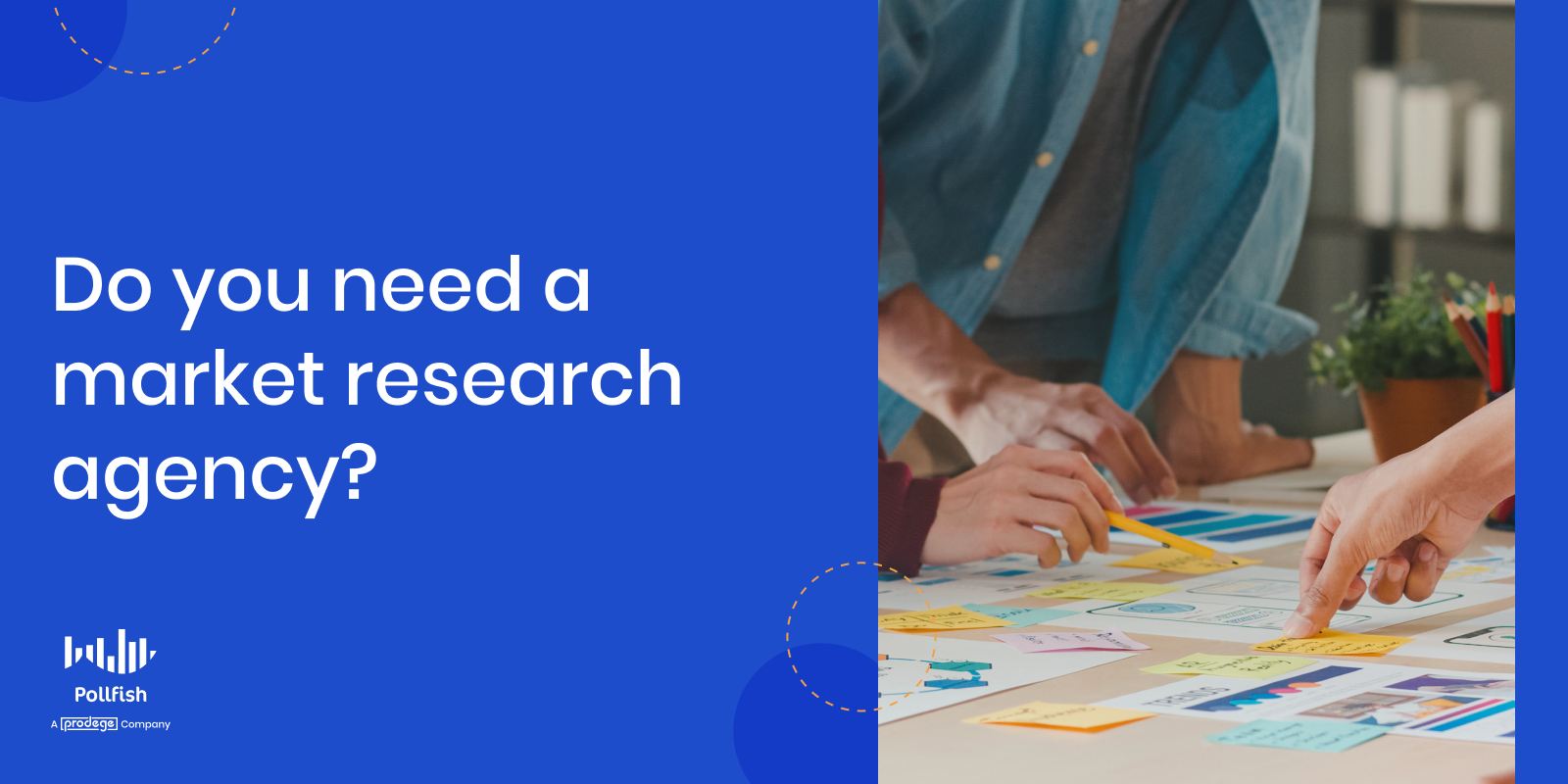 When it comes to conducting market research, you may have come upon the term market research agency. 
Nowadays, there are agencies for virtually all industries, so it is unsurprising that they exist in the research space. As such, using this kind of agency is one of the many available market research techniques.
The market research industry has more than doubled in revenue since 2008, exceeding $76.4 billion in 2022. 
US market research companies have been dominating this space, as they generated over $47 billion dollars in revenue. This means that market research companies in the US yield more than half of the total revenue of the market research industry globally. 
But what exactly is this kind of agency in the realm of market research? And how do you know if you may need to utilize its services?
Perhaps, you may need its services, but can make better use of a different method to conduct research on your consumers.  
This article expounds on the premise of the market research agency, and its four main types, and compares it with another major method of conducting research to help you determine if you need it.
Defining a Market Research Agency 
This is a kind of agency that offers various market research services to its clients. It is made up of a core group of researchers and administrators. 
This kind of agency can conduct either quantitative market research and qualitative market research. It may also offer both kinds of research.
These agencies will approach market research in their own manner. Thus, they may offer a specific service, or various services. As such, market research agencies may provide the following services:
A series of interviews

Consultancy services

Workshops 
(See the below section to better understand the four main types of these agencies).
A market research agency can exist in the form of a single company, a division of a company, or even an individual who specializes in carrying out market research campaigns. 
Such an agency can take different approaches to research, such as a full-service process, fieldwork or only data analysis. 
It typically works by gathering and analyzing information about your customers, competitors, vendors and distributors and other people and forces in your industry. 
Most of these firms provide services that are commissioned by companies for particular purposes. Many also collect data beforehand and then attempt to sell it to interested parties. Because of this, these firms are part of syndicated research. 
The Four Main Types of Market Research Agencies 
There are four main types of market research firms. They differ based on the services they focus on and offer to their clients. Understanding these four major forms will allow you to decide whether you need this form of research, along with what specific services are most important for your research endeavors. 
Field Service Agency
This kind of agency conducts research with your target market. Focused on data collection, it engages customers at the ground level to gain insights based on a specific question. The methodology it uses involves surveys, interviews, focus groups, observation, and other data collection methods. 
The "field" in this agency refers to the act of engaging respondents itself and collecting data.  
A field service agency doesn't design research campaigns or analyze the findings of the research. Their area of focus is specifically on gathering and documenting data.
Also referred to as a fieldwork firm, this agency is typically commissioned by other market researchers that have already begun a research study and use the firm to get data to back up their research. 
The field service agency sends the data to the researchers, so that they can then apply it to their studies. 
Intercept and Mystery Shopper Agencies
These agencies are specialized field service firms that collect data via real-life interactions with customers. This involves face-to-face interaction with respondents for intercepts along with disguising participants as shoppers who observe customers through mystery shopping.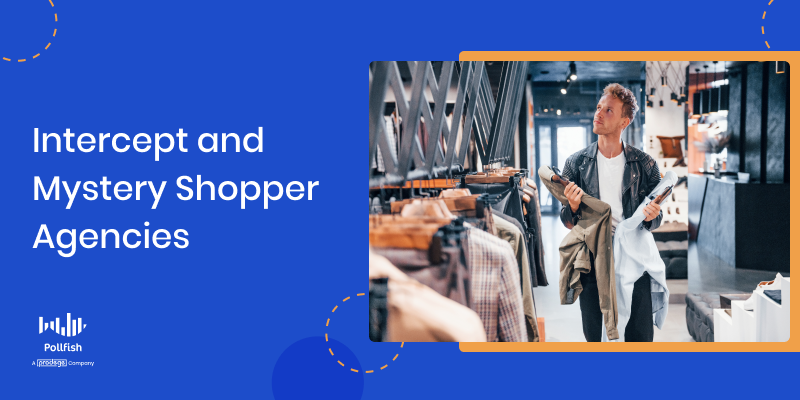 Mystery shopper firms collect and measure mock customer experience by having participants working as if they were actually paying customers in a transactional environment.
In this way, the firm researches how typical customers of a business experience its brand. The mystery shoppers collect valuable data that can help businesses alter their services and frontline interactions to meet consumer preferences and needs. 
This type of market research is useful for brands that seek to observe in-the-moment reactions and engagement of their customers. This is also useful if you'd like to see if the location of business dealings affects the customer experience. 
This type of firm may also rely on online intercept tools with mobile availability given the presence of market research tools in the digital world.
Research Report Purveyor
This type of agency aggregates and assembles market research on particular industries, demographics, psychographics and market trends. This tends to include conducting secondary research, or buying data from the other types of agencies aforementioned. 
The purveyors put together reports for businesses interested in the data they gathered. A syndicated research approach, the reports from the original study were self-funded using indications that the information will be of interest to different buyers in an industry. 
This type of agency is best suited for businesses or other research firms that need broader market data and don't have the time or resources to invest in custom research. 
Full-Service Agency
As its name suggests, this type of agency supplies end-to-end, customized market research services. These services can include the following: 
Identify the research problem to be solved.

Determine a viable research design.

Prepare the methods and tools to use in the research study

These typically involve both online and offline activity such as respondent sampling,

survey data collection,

various analyses, such as a

customer behavior analysis

and reporting.

Implement the insights that were garnered.

Prepare reports of the findings. 
A full-service research firm is often used as a consultant, given that it may also implement the collected data due to the demand for actionable outcomes. In this way, the research is simply a means to other business-related activities they provide. 
DIY Survey Research: A Market Research Agency Alternative
When it comes to market research agencies, most businesses and researchers typically use one type of agency or approach, rather than two or more, as this can be expensive and not worth the hassle. 
However, some also choose to pair a market research firm with the DIY survey approach. That's because surveys are invaluable tools of customer insights. Moreover, they can be used to research virtually any audience. That's why some research firms conduct them.
However, conducting DIY market research is more ideal than relying on a third party to conduct the survey research for you. While surveys offer colossal support, they are only as useful as you make them.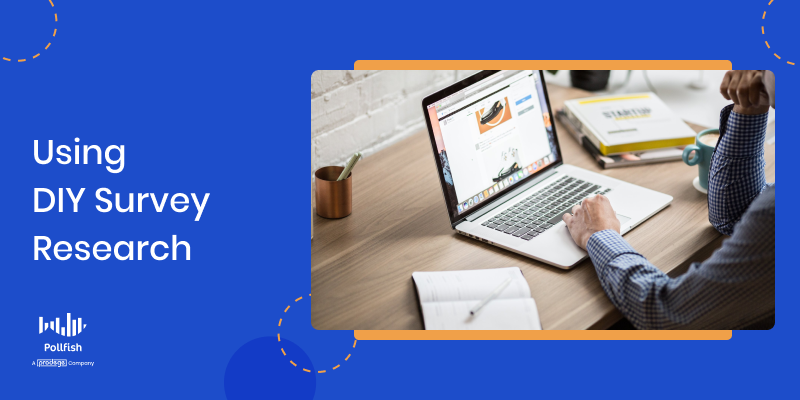 That's because when you rely on other companies to run your survey campaign, they wield full control over the direction of the survey campaign, including its specific questions and target audience. 
It is therefore far more optimal to conduct market research yourself with a DIY survey platform. Such a platform would grant you full control over every aspect of your market research campaign. You can customize it to your liking in various ways, including:
The targeting criteria

The screener questions

Adding

multiple audiences 
All of the question types

The wording of the questions

The order and logic paths of the questions

The thank you note and introduction
This includes the

survey results dashboard

, which you can filter

You can choose your own imports and visualizations 
We recommend using survey research to accompany any market research agency you use to conduct your research campaigns. Specifically, we recommend using a multi-functional survey platform, one that not only creates and deploys surveys, but enables you to carry out various market research efforts, such as conducting a conjoint analysis, pricing research, A/B testing and more.  
With such a survey platform, you will get a holistic market research approach, as it allows you to deploy a multitude of survey types, research different business matters and even perform other market research practices. 
Because of this, a strong survey platform allows you to replace or entirely forgo using a market research agency. After all, conducting your own surveys is cheaper, faster and more relevant to your particular research needs. 
Getting Market Research Right
As per the verdict of this article, it is useful to rely on both market research firms, along with a DIY survey platform. 
You can even abandon using a research agency entirely, as survey research grants you all the relevant information for your survey campaign in a timely manner. 
However, the efficacy of your survey campaign is highly dependent on the platform you use. You wouldn't want to gain slow or subpar data.
You should therefore select your market research platform carefully. A strong market research company will allow you to fulfill all of your online market research activities. This includes all the activities mentioned in this article and beyond.
The Pollfish online survey platform allows you to create a thorough survey data collection, one you can customize to your liking, view however you choose and organize to the max.
We offer an advanced method to distribute your survey to millions of random users online via the organic sampling method. 
Random Device Engagement (RDE) is a kind of polling that relies on advertising networks and other digital portals on devices, to engage random people where they are, voluntarily.
This way, they won't feel pressured to answer in a particular way, as survey panelists would, as they are completely anonymous and randomized. 
Researchers can reap a wide breadth of information on their respondents and access a wide pool of insights in their survey results dashboard.
We also offer the advanced skip logic feature, which routes respondents to relevant follow-up questions based on their previous answers. 
In addition, you can send your survey to specific respondents and on specific digital spaces, by simply using the Distribution link feature. This allows you to post your survey anywhere you wish, along with emailing it to those you want to research. 
With such a multi-functional platform, you'll be able to conduct any market research campaign and gain high-quality data which you can use to take action.
---
Do you want to distribute your survey? Pollfish offers you access to millions of targeted consumers to get survey responses from $0.95 per complete. Launch your survey today.
Get started