Buy a Survey Audience and Survey Respondents Straight from the Source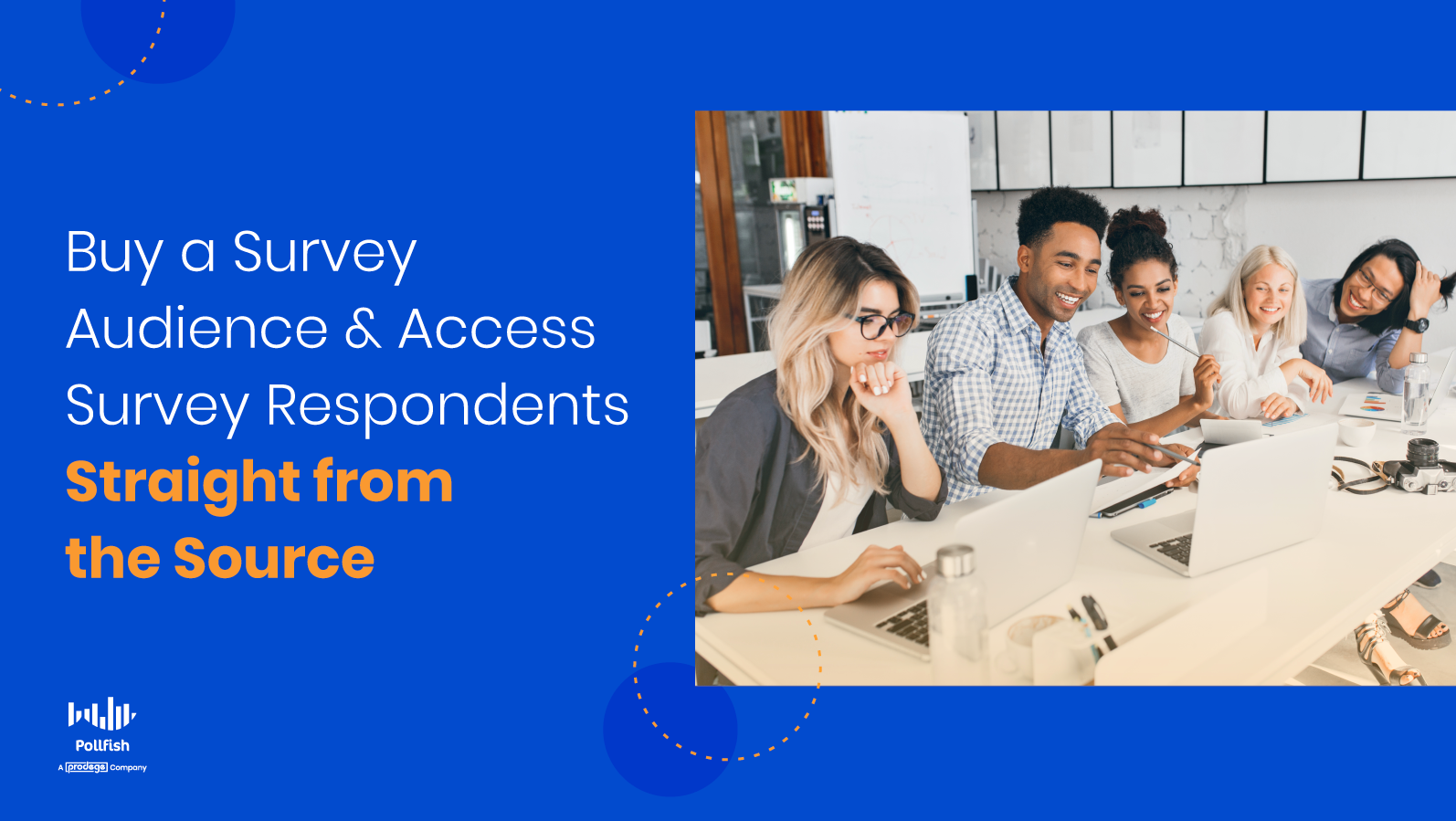 As market research professionals, we urge you to buy a survey audience to access a wealth of survey respondents at your fingertips. 
While it may be tempting to opt for a market research panel, buying survey respondents straight from the source is a much more effective method for conducting research and having constant access to the correct survey respondents.
You wouldn't want to survey the wrong audience; it should be precise to both your target market segments, along with to the respondent qualifications of a particular research campaign or survey. 
Both the former and the latter are going to vary; as such, there is no such thing as a single survey target audience. 
Thus, the makeup of your survey audience will differ based on the shifts in your target market and the different subjects and objectives of distinct research campaigns. 
As such, you'll need to reach out to several populations based on your various research campaigns and needs. To do so, you'll need to identify, target and buy the correct survey audience.
This article explores how to buy a survey audience, the importance of reaching the right survey respondents, how the Pollfish platform does so with random organic sampling and much more.
Table of Contents: Buy a Survey Audience and Survey Respondents Straight from the Source
Target the right survey audience
Removing fraud incentives
Our audience operates differently
Audience size and source matter
Selecting the right consumer
The right audience makeup
Our expansive reach means we can do what no other market research provider can
The Importance of Buying a Survey Audience

The Proper Target Survey Audience is Not the Same as Market Segments
Identifying and Reaching the Poper Respondents
Studying Your Target Audience in Greater Depth
Being Able to Detect and Observe a Bad Customer Experience
Having Constant Access to the Correct Survey Audience Population

Using Random Device Engagement and Organic Sampling

Market research panels are flawed

How to Buy a Survey Audience

Buying a Survey Audience as Part of the Survey Process
The Two Pollfish Plans
Accessing Market Research Data to Buy Survey Audience
Two Main Ways to Buy a Survey Audience

How to Buy Survey Respondents
The Pollfish Platform Has Your Back
Target the right survey audience
You ought to target the right survey audience without being bogged down by survey fraud and a host of other issues that non-organic probability sampling methods bring. 
We identified data-quality issues – such as panel fatigue and unconsciously biased responses that are unavoidable with career panelists early on. To stamp out low-quality data, our platform is designed to avoid career panelists with narrow targeting and a system of quality checks. 
We've also created our own distributed audience network to be the first wholly-owned and operated network made up of real consumers around the world.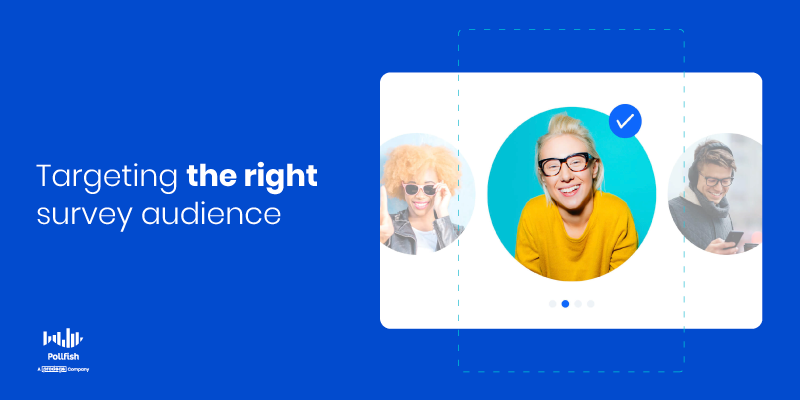 Whether it's cracking down on low-quality survey data or accessing real customers, the Pollfish organic sampling method (see the section called Using Random Device Engagement and Organic Sampling) executes a meaningful market research campaign.
Our platform targets the correct survey audience, one that can be exclusively defined and hyper-targeted to ensure that only the most relevant respondents partake in your survey campaigns.  
Removing fraud incentives
Most traditional market research panelists are survey respondents who sign up in exchange for cash or airline points.
Because these incentives are static and cumulative, they often become "professional survey-takers" — they understand how, and are motivated to bypass screening questions to ensure they can take as many surveys as possible, without providing quality responses.
Our platform mandates a screening section, which you can customize to be as granular as possible, thereby allowing you to avoid poor-quality respondents. Just use our screener to qualify respondents on a wide range of demographics and psychographic qualities.
We even offer screening questions in addition to inputting survey respondent qualifications in the screener section. 
Our audience operates differently
Because we partner directly with app developers, the developer defines appropriate and specific non-cash survey incentives in exchange for completed surveys. These incentives benefit real consumers without motivating them to become career panelists. 
Instead, respondents are motivated to complete a survey truthfully and are rewarded with a pleasant survey experience (and an incentive after they complete the survey).
With so many mobile apps in existence, there is a wide breadth of non-monetary survey incentives to reward your respondents, draw them to your survey and provide accurate data.
For example, in the case of a news app, the survey incentive might be a premium article, or in a fitness app, access to a free yoga lesson.
In a mobile game, the incentive can take the form of in-game tokens, lives, access to higher levels and more. You can get creative with how you offer these incentives, and our app partners always are.
Audience size and source matter
Since we operate the largest global audience of survey takers, our vast network enables us to reach very narrow consumer segments, meaning we can reach very specific target audiences, the kinds you wouldn't be able to target otherwise.
That's because our survey audiences are hyper-targeted.
The screening questions we mentioned earlier (Removing fraud incentives section), allow you to do just that.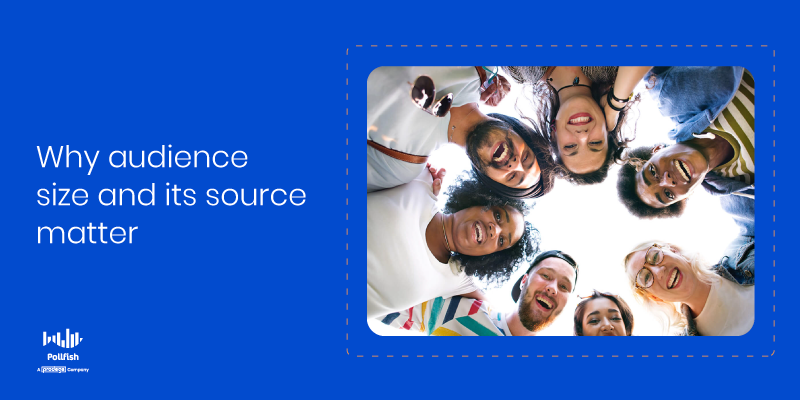 With the screening questions, you can permit or disqualify potential respondents based on how they answer your screening questions. In other words, it allows you to fine-tune your survey audience targeting even more distinctly.
However, what truly makes us stand out against the crowd of other survey sample providers is our relationships with our partner apps that ensure high-quality responses from those targeted segments.
Because of this relationship, our surveys and incentives are never boring or lackluster. Instead, the respondents have an engaging survey environment where they're prompted to complete entire surveys. Thus, it's a win-win situation for researchers and survey respondents alike. 
Selecting the right consumer
Our more than 120K+ app partners are manually vetted and only get paid when they deliver a response from a qualified individual that fits the targeting criteria request and meets our strict quality controls.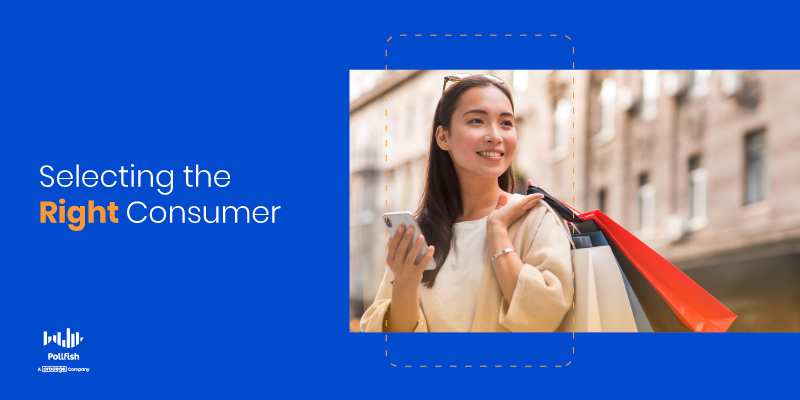 This differs from the traditional approach that requires "impaneling" respondents, making it prohibitively expensive to throw out questionable responses. 
But on the Pollfish platform, our AI-powered system automatically disqualifies respondents who don't fit the entire targeting criteria, along with those who provide faulty answers and low-quality data.
That's because our wide range of quality checks weed out gibberish answers, respondents who don't pay attention, VPN users who would otherwise taint geographic targeting and other sources of low-quality data.
The right audience makeup
New respondents are joining our consumer network every day. Our network of app providers and survey respondents is now in over 160+ countries – and growing – as our app-based partnerships give us a fast and efficient way to reach and expand our market research audience.
We use a rolling profiling model to keep our audience information up-to-date and collect a wealth of data upfront including demographic, location, gender, carrier and mobile usage data (a first in the space).
This makes it easy for you to create surveys using already-collected demographic data and spend time seeking answers for your business, not drafting questions to define your audience makeup.
Our expansive reach means we can do what no other market research provider can
We narrowly target consumer populations and send surveys to the exact respondents you want to reach, apply AI fraud detection to remove responses that don't meet our quality standards and still have plenty of responses to satisfy your targeting quotas — all while they are organically engaged in mobile apps on their devices.
We call this revolutionary methodology organic sampling, specifically Random Device Engagement on the Pollfish platform. We've used it to accurately predict some of the most confounding political events of recent decades — where traditional methods fell short.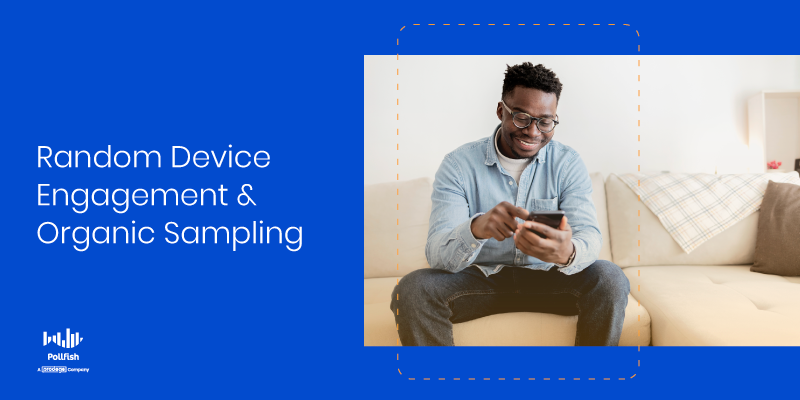 Learn more about the Pollfish methodology.
The Importance of Buying a Survey Audience
Buying a survey audience is essential to your studies. Many reasons support this claim. Let's explore some of the major arguments as to why buying a survey audience is an absolute must for your market research campaigns. 
The Proper Target Survey Audience is Not the Same as Market Segments
The reason that upholds the importance of buying a survey audience ties in with the need to use the proper survey target audience. You wouldn't want to reach out to irrelevant population segments, as they are not part of your target market.
In addition, even if you have identified the distinct market segments and customer personas in your target market, they are not equivalent to your target survey audience.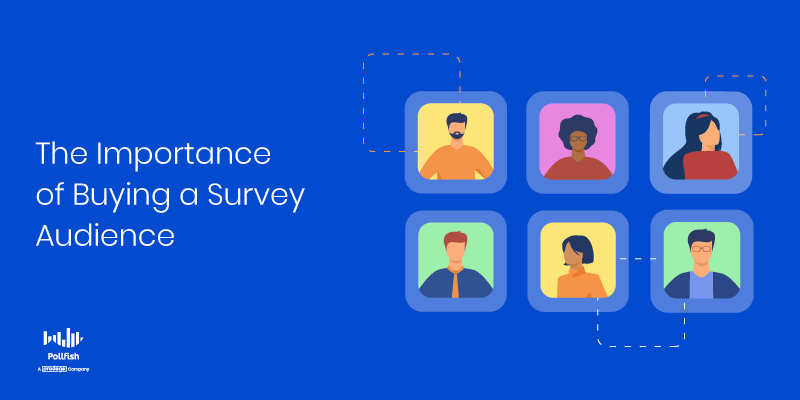 This is because the market segments and customer profiles that you'll need to survey will vary from study to study and from one survey campaign to the next.  
As such, your survey audience is not the same as your market segments and broader target market. 
Instead, your survey target audience is a far more narrow and specified group contingent on a particular survey campaign. Sometimes, it'll be even more limited, as it will be exclusive to a particular survey part of a larger campaign. 
Identifying and Reaching the Poper Respondents
To reach this distinct group of respondents, you'll need to have them in your sampling pool. To do so, you'll need to identify them first, before you buy them. That's something you can achieve with a market research platform, particularly an online survey platform.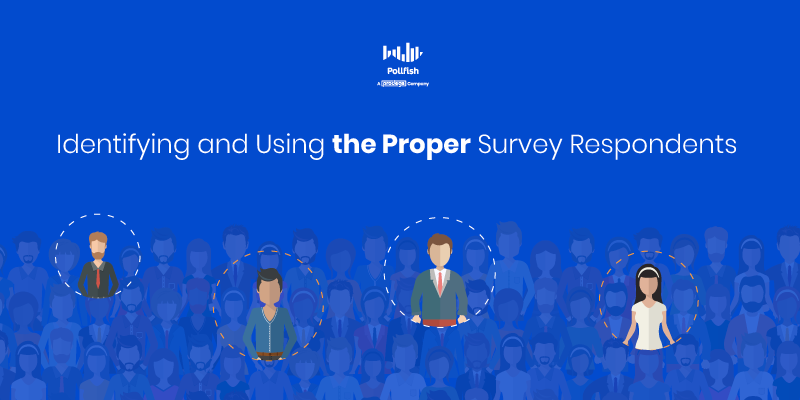 Such a platform would handle identifying and reaching your correct survey audience. But you would need to buy your survey audience first.
Buying this audience is also important for several other reasons.
Studying Your Target Audience in Greater Depth
Having access to the correct survey audience is essential for market research. As aforementioned, you wouldn't want to study the wrong populations. Having your survey audience within easy reach allows you to study your customers in great depth.
This is important for a variety of reasons, from delighting your customers, to retaining them. Customer retention is more important than customer acquisition, yet studying the proper survey audience allows you to achieve both: retaining your customers and gaining new ones.
To study them, they'll need to be accessible to you and your market research efforts. As such, it's crucial to buy your survey respondents.
Being Able to Detect and Observe a Bad Customer Experience
Did you know that almost half of all customers stop doing business with a company due to a bad CX? In fact, 47% of customers stop buying from businesses after a negative experience. 
But having a bad experience with a brand doesn't always compel customers to make light of it. As such, not all of your customers will complain, thereby you won't have awareness of the poor customer experience your brand provided.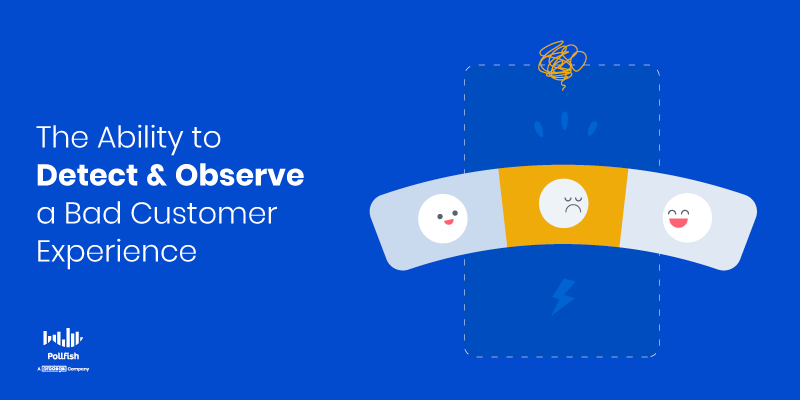 91% of unhappy customers will leave a business without complaining. Thus, while many brands place a lot of effort into forging customer happiness, they can't avoid all kinds of customer dissatisfaction and frustrations.
Fortunately, with survey research and access to the correct survey audience, you'll never have to be kept in the dark about poor customer experiences. Instead, you can deploy regular consumer surveys and brand trackers to be in the constant know regarding your customers' wants, needs, sentiments, opinions, aversions, and more. 
Once more, this all depends on having access to the correct survey audience, which is why you'll need to buy your survey audience through a reliable online survey platform. 
Having Constant Access to the Correct Survey Audience Population
When you buy a survey audience, you can also rest assured that you always have access to the correct audience. That's because a strong online survey platform will allow you to hyper-target your target survey audience as narrowly as you'd like. 
It will even allow you to use multiple audiences in a single survey. This provides a holistic survey audience access. It's objectively important to have this option within constant reach in your online survey platform.
But having access to the correct survey audience once or for one survey isn't enough. As aforementioned, it is key to keep constant tabs on your customers and your brand experience. Avoiding a bad CX is a must, but you won't be able to do it via a one-and-done approach.
Thus, while using syndicated research may give you access to your target survey audience, it won't give you continued access to your customers  — unless you're willing to break the bank. This form of research involves using a market research firm to carry out and own all research data.
This approach is therefore not ideal, as it is expensive and won't allow you to have a constant grasp of your data. Instead, when you buy a survey audience with Pollfish, you are the sole owner of your data and have constant access to our 250+ network of consumers ready to take your surveys.
Using Random Device Engagement and Organic Sampling
Equally important as buying a survey audience is using the proper mechanism for reaching it. Did you know that the way you reach your survey respondents dictates the nature of their responses? 
That's because some respondents will be more inclined to take it than others, while some will be more prone to biases (especially if they are pre-recruited via panels).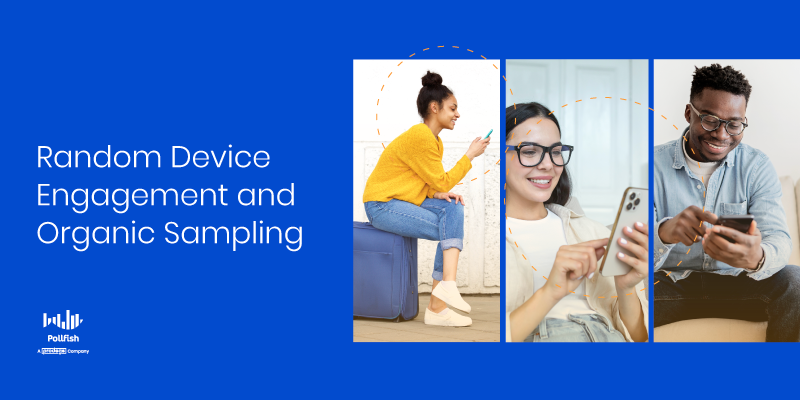 As such, the method for reaching an audience goes hand in hand with buying a survey audience; both are critical to your studies, as both factor into its quality.
To avoid as many survey biases as possible, keep respondents engaged in your study and forgo survey fraud, you ought to use a platform that runs on organic probability sampling.
As such, you should use a potent market research platform that leverages this mechanism and allows you to easily access your audience.
Below we'll delve into what organic probability sampling is, along with the RDE method.
Market research panels are flawed
Research panels are one of the most common techniques used to identify and reach survey panelists and other market research participants. While they are a popular option, they do not provide you with the quality that organic sampling does.
At Pollfish, we avoid using conventional panels for this very reason. 
Instead, we've developed our very own market research methodology called organic probability sampling. This involves sourcing our audience of real consumers via partnerships with app publishers, which allows us to conduct randomized, yet highly targeted surveys to verified respondents. 
Our unique process is known as Random Device Engagement, (RDE), which uses the organic sampling approach for finding and obtaining survey participants. 
A kind of organic probability sampling, RDE polling relies on advertising networks and other digital platforms to engage potential respondents wherever they visit voluntarily. 
Thus, RDE catches users where they choose to be, as opposed to being in unnatural environments, where they'll be less likely to pay attention, let alone take part in a survey. 
That's because, in unnatural environments, the thought processes of respondents can deviate from those in more natural environments, which results in artificial considerations that can influence their responses. Thus, RDE is the better approach to reaching respondents and getting honest, attentive responses. 
Random Device Engagement / Organic Sampling includes a variety of digital platforms and properties to survey respondents, such as:
Mobile sites

Apps 

Websites 

Mobile games
This randomized method of reaching respondents ensures you avoid acquiescence bias from your respondents, due to the anonymous nature of this route. This means you'll avoid respondents who respond with answers that have positive associations.
This is because these surveys are completely anonymized and therefore don't have the same pressures as a panel. 
In addition, RDE allows you to steer clear of the sampling bias, which occurs when the respondent selection process is not conducted at random, which then leads to the under or overrepresentation of a certain market segment. 
With over 250 people in our network, we never have to worry about data quality, delivering only the best, most authentic, and most useful insights to our clients.
How to Buy a Survey Audience
Now that you understand why it's important to buy a survey audience, along with how the Pollfish platform provides the supreme respondent-reaching mechanism and quality survey data, it's time to learn how you can buy a survey audience yourself.
Fortunately, the Pollfish platform values user-friendliness and ease of use, making it a quick and easy process.
On our platform, buying a survey audience is deeply tied to the entire survey creation process. 
Buying a Survey Audience as Part of the Survey Process
So what does it mean when the survey creation process is deeply connected to buying a survey audience?
In Pollfish, it means that as you create your questionnaire, you can also seamlessly switch to the "audience" tab and edit your survey target audience.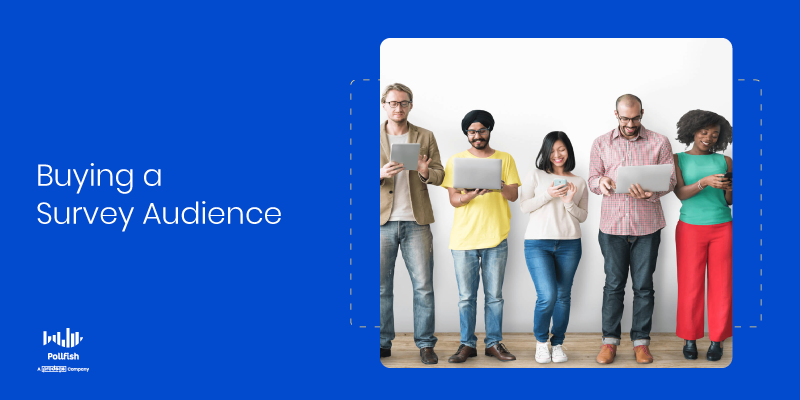 This section of your survey project is where you input ALL of your respondent criteria. In market research, this is typically referred to as the screener, or the screening section. This section includes all the demographic, psychographic and geographic criteria you can use to target specific survey target audiences.
You'll need to register with Pollfish to view the screening section, dashboard, and the rest of the platform. You can do this by signing up for either a Basic Plan or an Elite Plan.
The Two Pollfish Plans
Determine the best Pollfish plan for your business, organization or personal need. When you register for an account, you'll have access to the platform to understand how to buy a survey audience firsthand.
Our market research SaaS offers two plans. Read through the nuances, offerings and possible limitations of both before you sign up.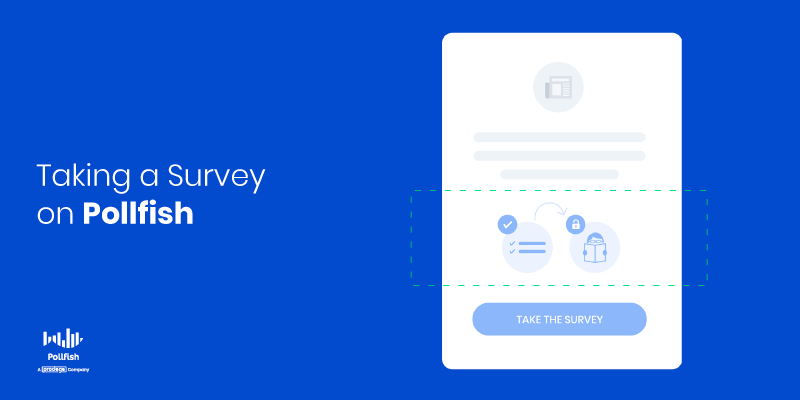 The

Basic Plan

Part of our Freemium model

Includes basic features

Allows you to pay as you go, meaning there is no minimum or maximum deposit.

Each completed survey costs $0.95.

Survey prices are uncapped.

This is accessible to 10 people in your team.

Which features it includes

:

A/B testing

(Monadic)

Advanced question types

An account budget

Data Exports (SPSS, CSV, PDF, Crosstabs)

Demographic information on results

White-labeled reports

Open-ended grouping

Full survey review and edits

24/7 support

Which features it excludes

:

4-6 Screening Questions

Van Westendorp Price Sensitivity Meter

(for pricing studies)

BigQuery Export

Survey Results Translation

Single Sign-On (SSO)

At last, this plan offers the

Distribution Link feature

.

This grants you more options for deploying your survey, those that go beyond using our Random Device Engagement method.

Instead, it grants you full control of how and to whom you send your surveys.

Now available with both plans, learn more about it under Elite Plan, below.

The

Elite Plan

This plan also prices each completed survey at $0.95.

It includes capped pricing.

The plan

requires an account deposit

.

This deposit works in the manner of credits. Each dollar amount is equivalent to 1 credit. 

These credits are what you use to pay off each survey complete and other survey costs.

This plan is

suited for all business types and organizations with larger market research goals and needs.

As such, it includes more advanced features, along with all those that the Basic Plan includes.

For example, it includes the

Distribution Link feature

.

This nifty feature allows you to

send your survey your way.

That means,

you can send your surveys to either:

Specific individuals.

This usually includes targeted respondents to whom you have contact information. 

This can include their email address

or their social media accounts.

This kind of information may come from paying customers, or those who signed up for marketing collateral, such as newsletters, thereby giving you their contact info.

You may also get this information by interacting with your followers on different social media channels. 

Through specific online channels

, such as social media, the homepage, a static page or landing pages. 

This is especially useful if you seek to send your surveys through your own digital channels and properties, as opposed to others, such as those in our RDE network of website and app publishers.

Which features it includes

: (that the former plan lacks)

Conjoint analysis

4-6 Screening Questions

Van Westendorp Price Sensitivity Meter

BigQuery Export

Crosstab Reports Designer

Survey Results Translation

Single Sign-On (SSO)
If you're interested in learning more, or are ready to sign up with Pollfish to start cranking out all the market research projects you desire, visit our page: Pollfish Plan Pricing.  
Accessing Market Research Data to Buy Survey Audience 
Once you register with Pollfish, sign in to your account. Once signed in, you'll be able to access all of your market research data — including the screener where you select your desired survey audience. The Pollfish platform includes the following interfaces:
The Dashboard

New project creation 

Here, you can create new survey campaigns  

List of ongoing surveys; this includes 

Running surveys

Paused surveys

You can include each survey under different folders
In your dashboard, you can choose what you want to do with your survey campaigns, such as combing through ongoing surveys, paused surveys or those that have already reached completion. The latter refers to surveys that have received the amount of completes you originally added as part of your quotas.
Two Main Ways to Buy a Survey Audience
You can also choose to create an entirely new project. For this purpose, you'll find the large blue button on the top right corner of the Dashboard, called "Create Project." 
As such, there are two main ways to buy a survey audience in Pollfish and edit it to your liking. 
The first way to buy a survey audience is by creating an entirely new project. This grants you three options, which you can learn about in the next section. Essentially, these options provide the way you build out your survey.
The second way to buy survey respondents is by editing a survey that's already in progress, AKA, a survey that is already running. In this second method, you can choose respondents by pausing a running survey.
Remember, in both ways, you'll need to buy your survey audience by accessing the last section (or step) of the survey process, which is the checkout.
For more information on how to make your own survey in just three easy steps, read the article in the hyperlink.
How to Buy Survey Respondents 
Now that you understand how buying survey respondents works on Pollfish, including the fact that it is innately tied to forming surveys themselves, let's delve further. Here, we'll teach you how to make that knowledge more actionable. 
The following provides step-by-step instructions on how to buy a survey audience on Pollfish: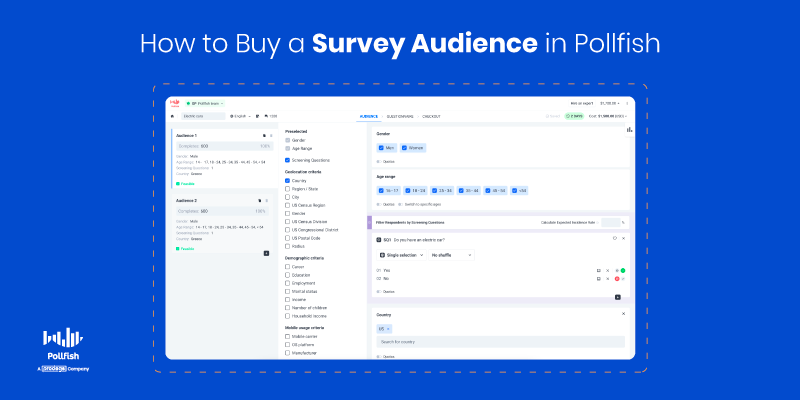 Register or log in to the Polish platform.

Choose how you want to buy your respondents based on the two main ways explained above

.

If you seek to edit an ongoing survey

(or a lauded survey), go to your dashboard.

In your list of surveys, choose from the following surveys:

All

Draft

Under approval

Approved

Running

Paused

Completed

Under Edit

In this list, click on the one you wish to edit. 

Edit your survey audience

. 

You can change anything on the audience page, such as applying /removing filters, adding/changing quotas, etc.

You

cannot edit the screening questions

.

Go to the Checkout and pay for your new survey audience.

If you seek to create a new project,

click on the big blue button labeled: "Create project."

You'll have

three options for creating a new survey project

. These include:

From scratch

From template

Link 3rd party

Next, you'll be asked the following: "How

would you like to collect responses to your survey?"

 

Choose from the following options:

Buy a survey from the Pollfish audience (The RDE method)

Send a survey to your own audience or another survey panel

Next, you'll be brought to the 3-section survey creation interface.

Choose your precise survey audience in the "Audience" section.



Here, you can input as many demographic/ location/ psychographic features.

You can

add screening questions if you have the Elite Plan.

After you're done choosing all your respondent criteria, move on to the next section, the Questionnaire and create your survey.

Go to the last section, the Checkout

. Here you can:

Choose a payment method.

Choose to schedule your survey or launch it immediately.

View your cost analysis.

Pay and complete your survey.

Congratulations, you've bought a survey audience!
The Pollfish Platform Has Your Back
Regardless of the kind of market research project you seek to build out, Pollfish always has your back. Our dedicated team of market research experts is here to help you 24/7. Our platform is second to none when it comes to working on any topic that requires research.
Whether you seek to run a product satisfaction campaign, measure your consumer loyalty, run a brand tracker, understand your brand reputation or improve your customer service, we've got you covered. 
That's because you can create any type of survey — and if you're ever stumped on how to get started creating yours, you can choose from various survey templates and edit them to your liking. We currently offer 19 templates for a distinct range of topics. 
Just remember to study the correct survey target audience, as it differs from your broader target market and its various segments and customer personas. Luckily, you can filter your survey audience as granularly as you need to on our platform. Happy researching.
---
Do you want to distribute your survey? Pollfish offers you access to millions of targeted consumers to get survey responses from $0.95 per complete. Launch your survey today.
Get started